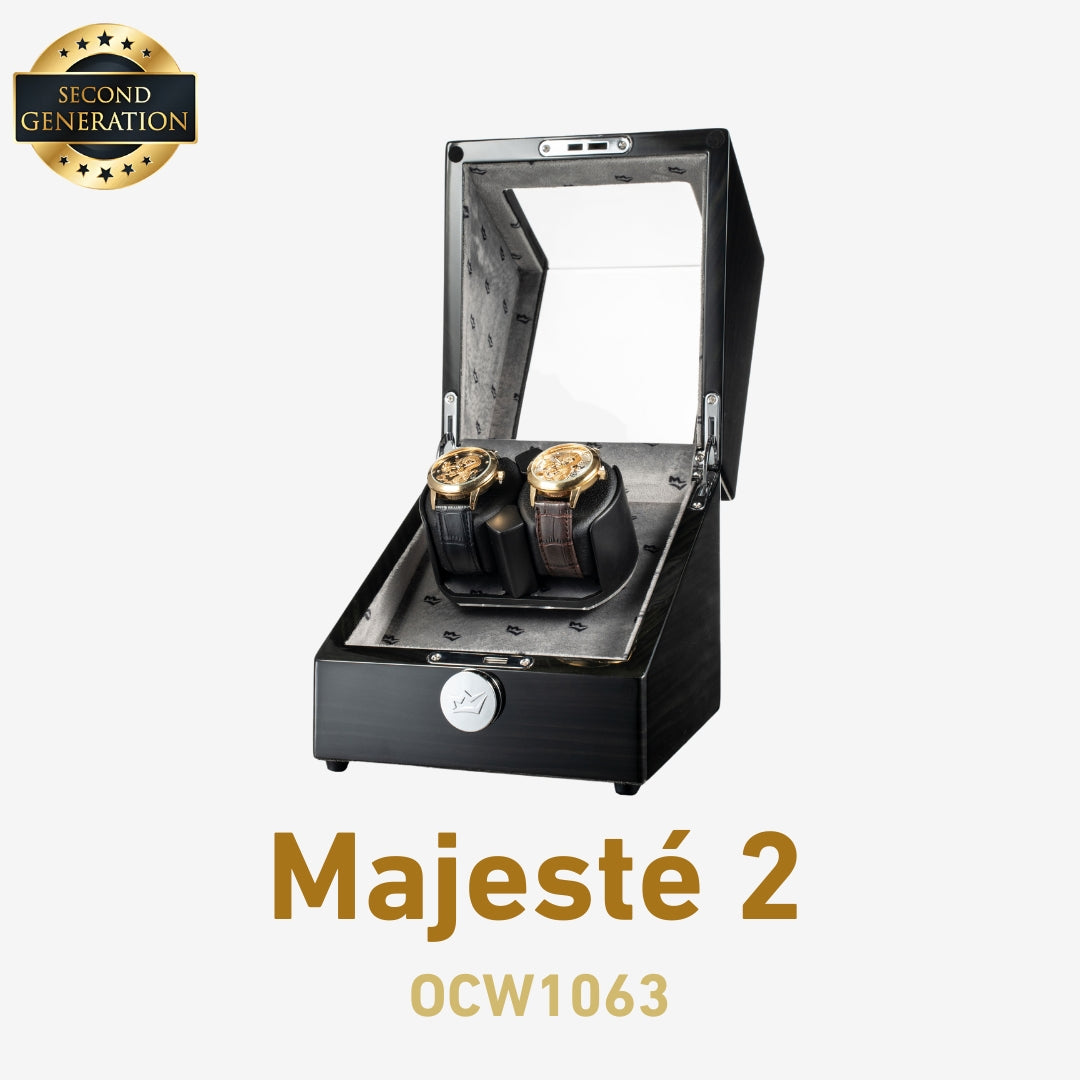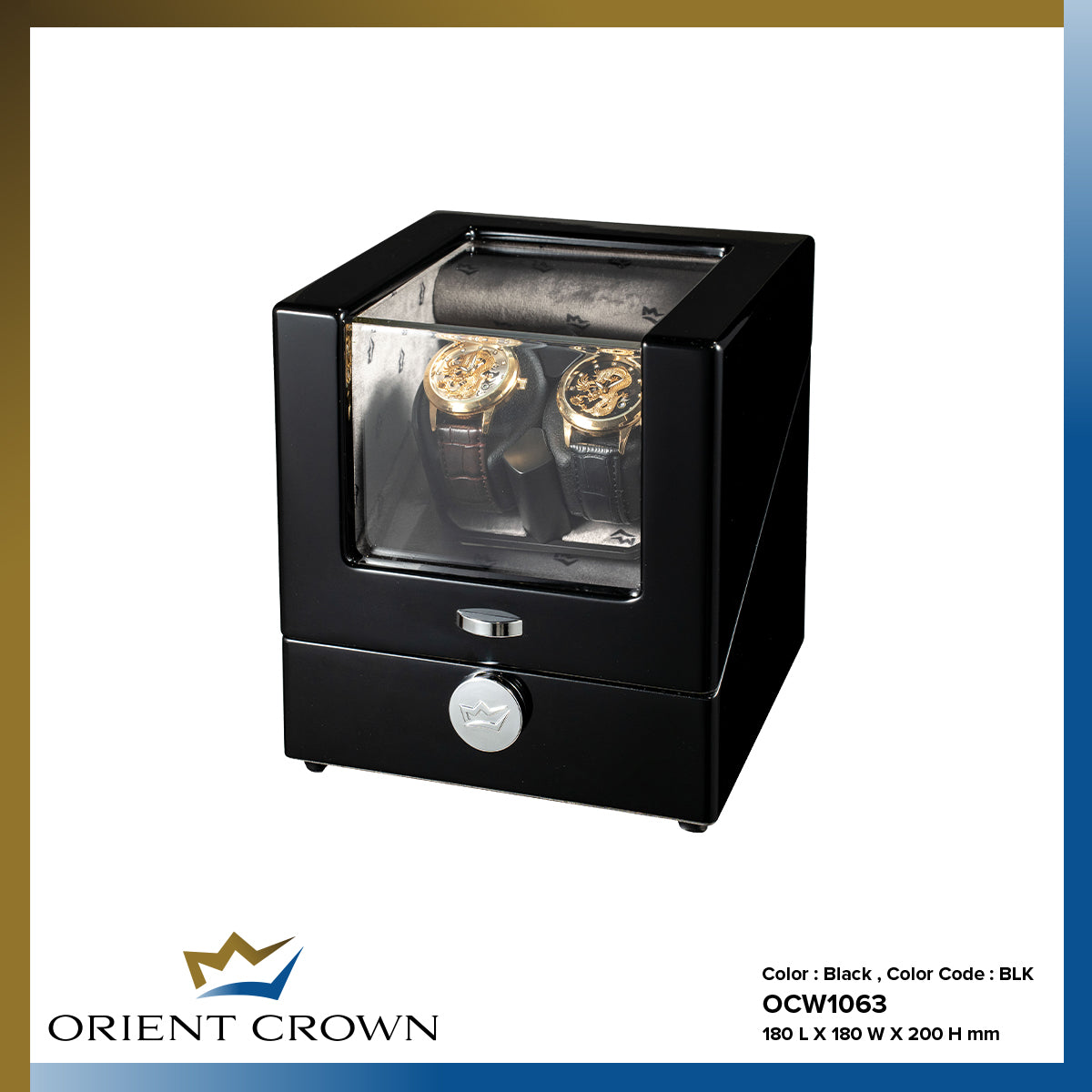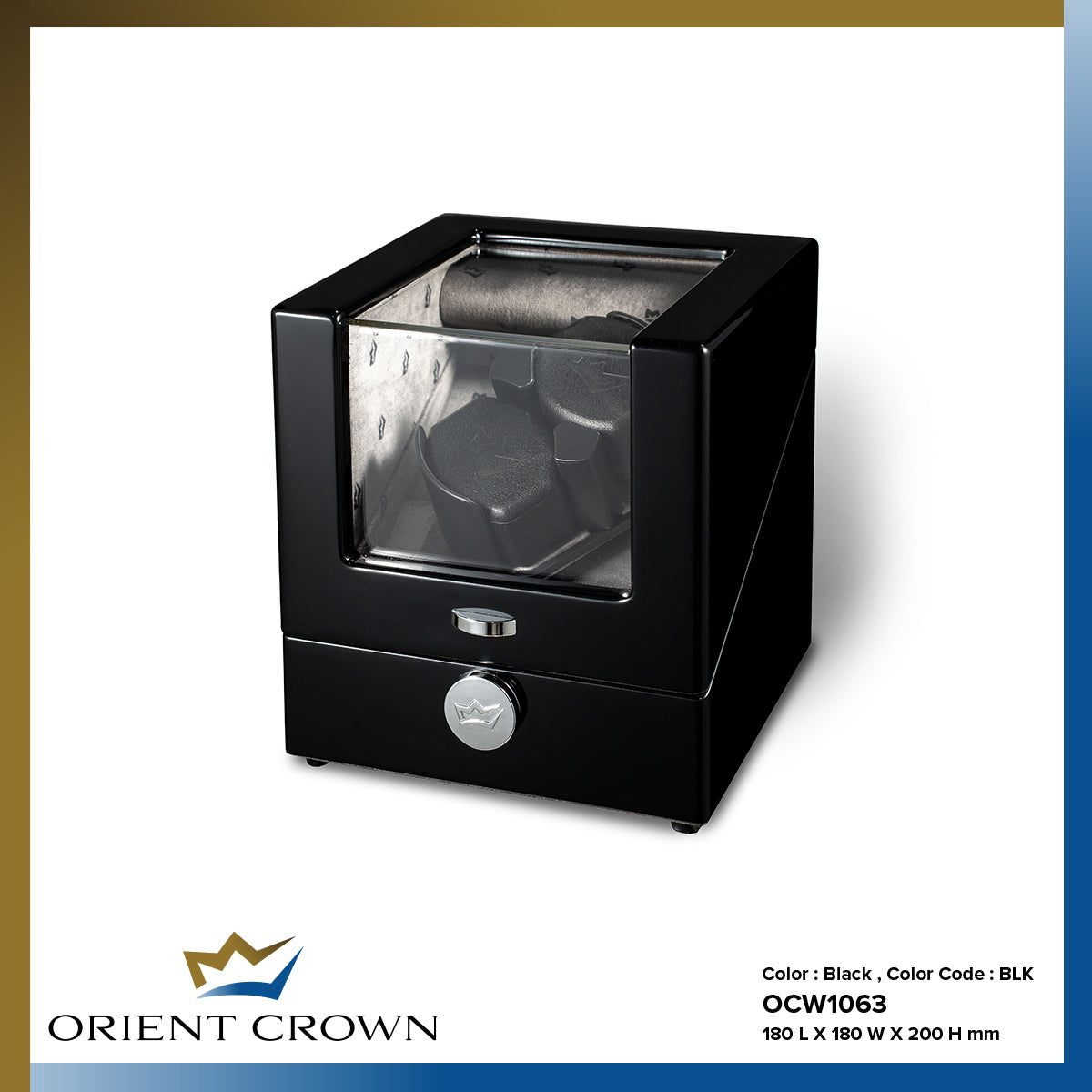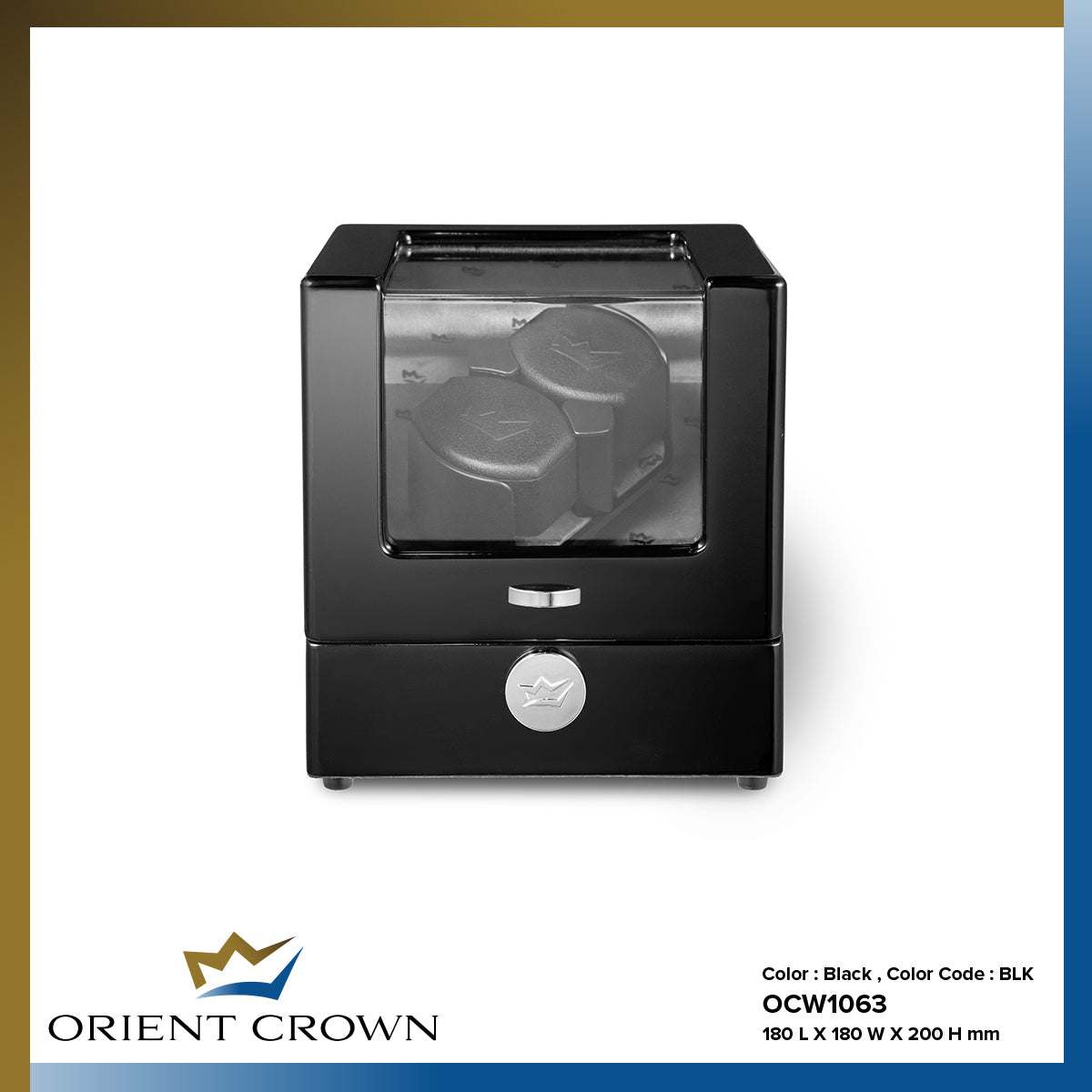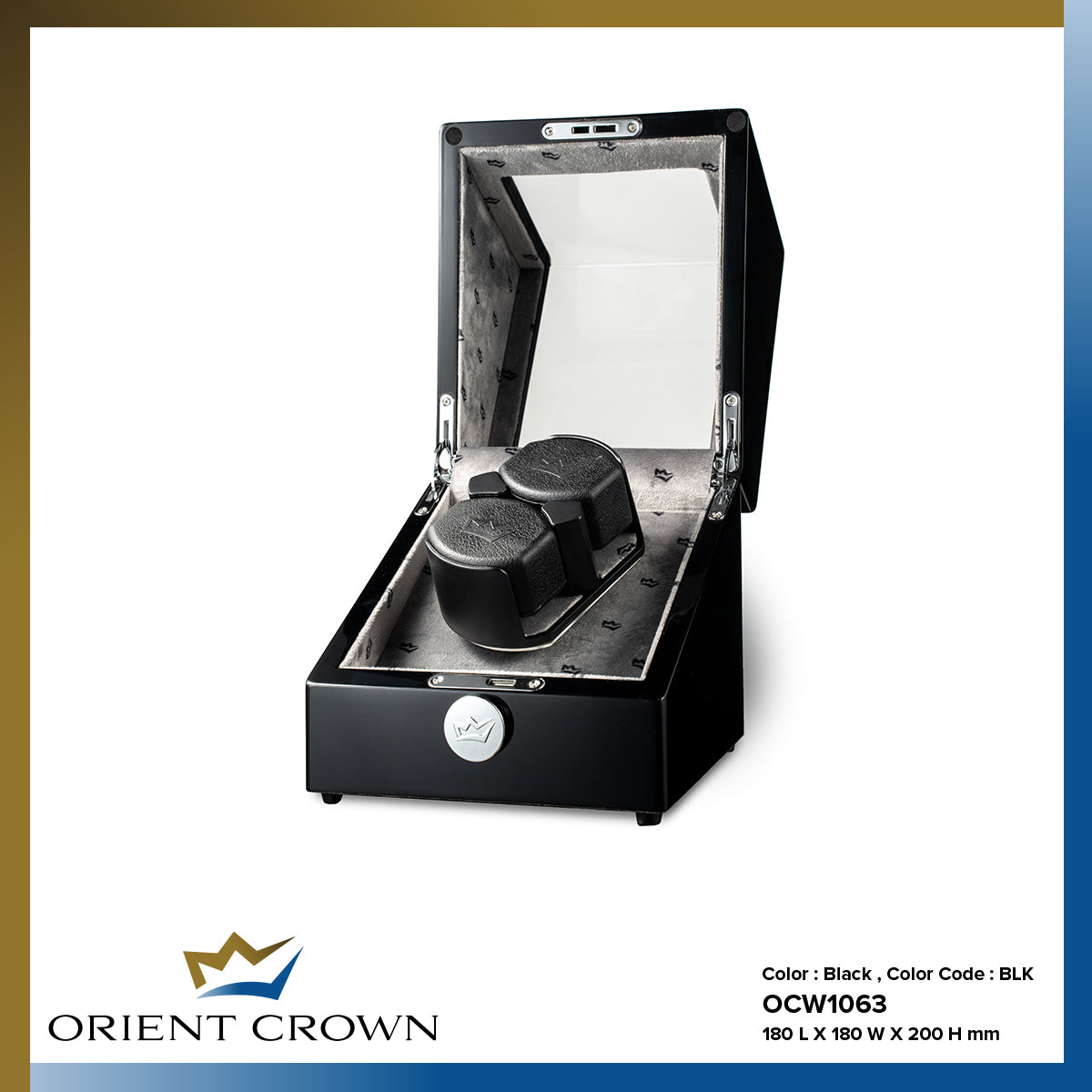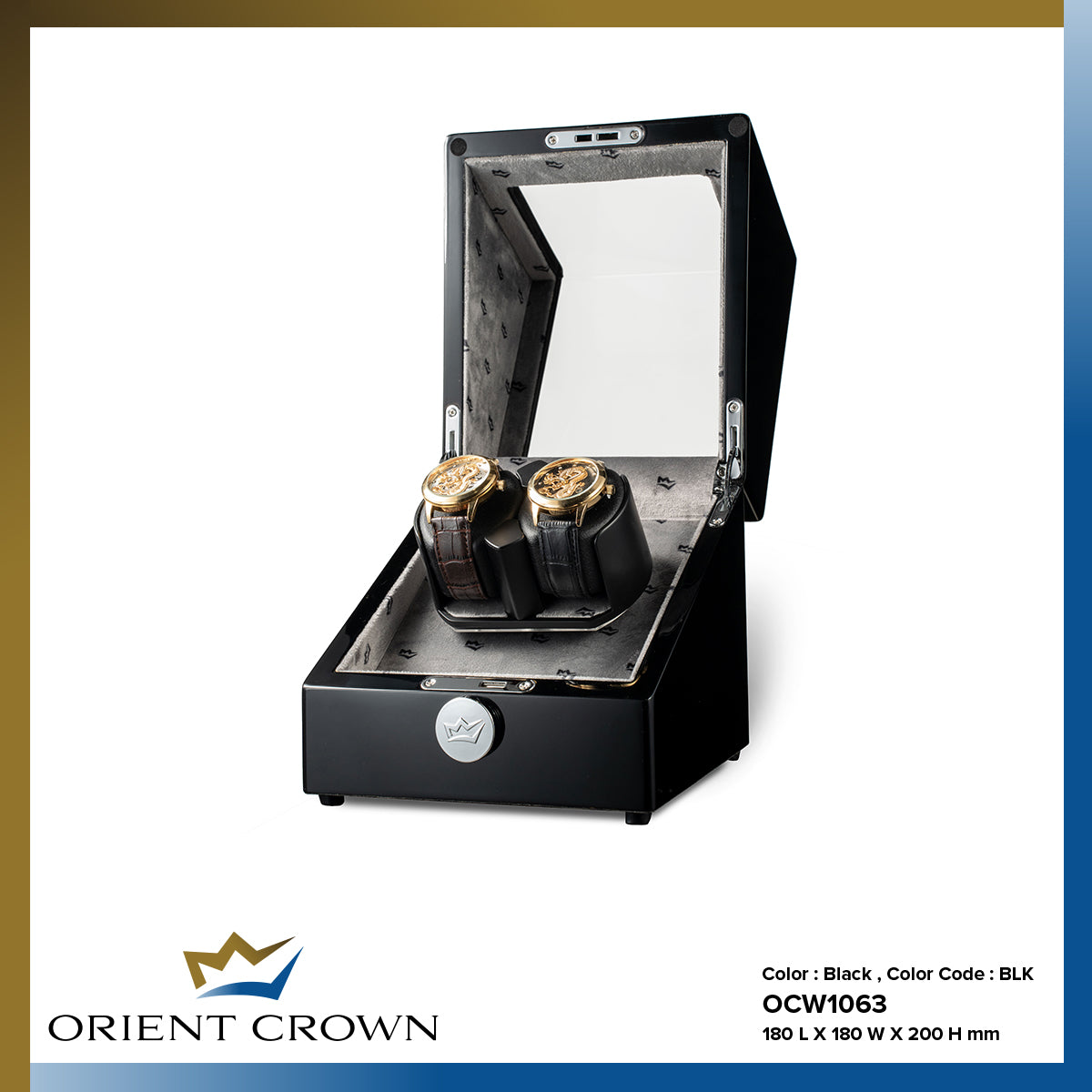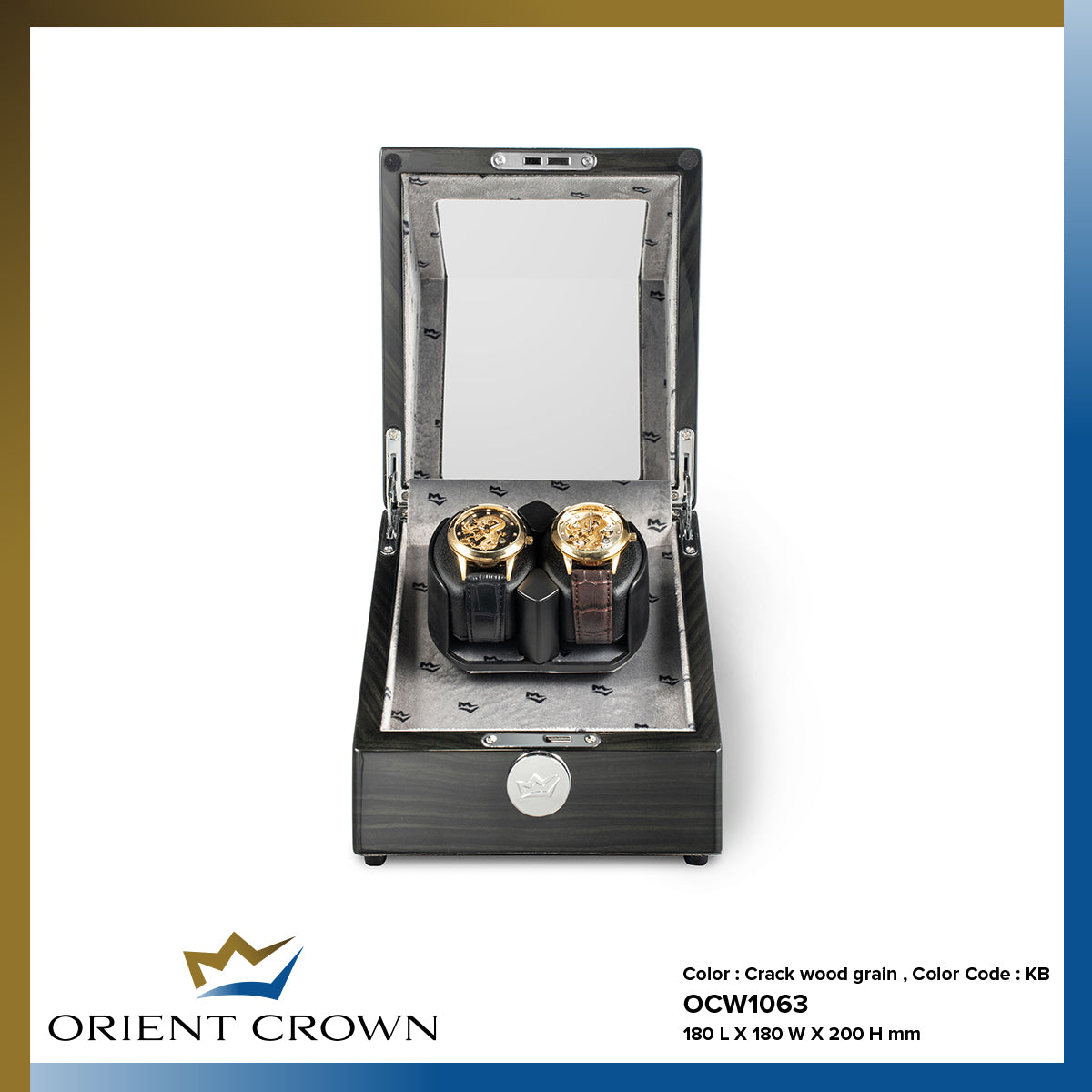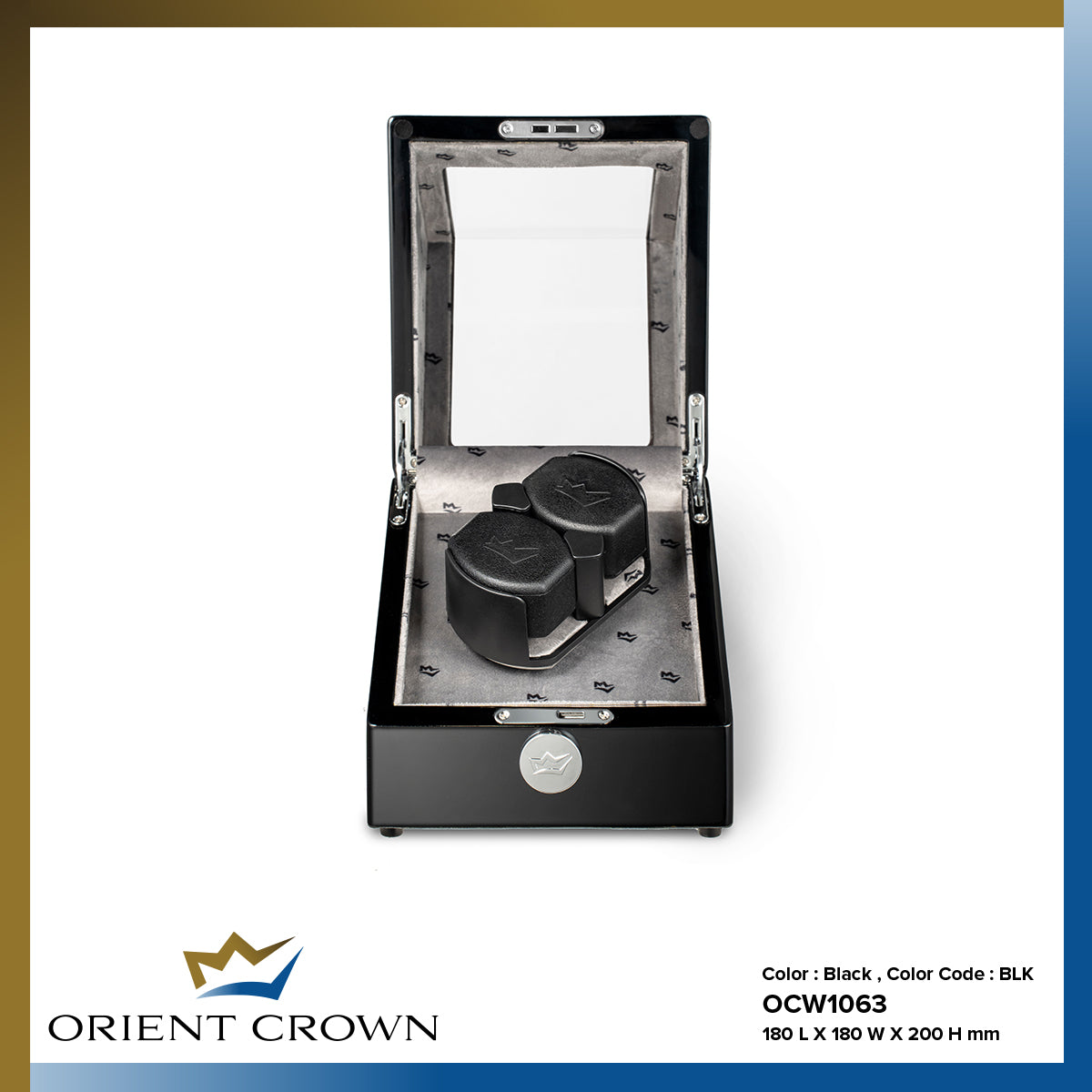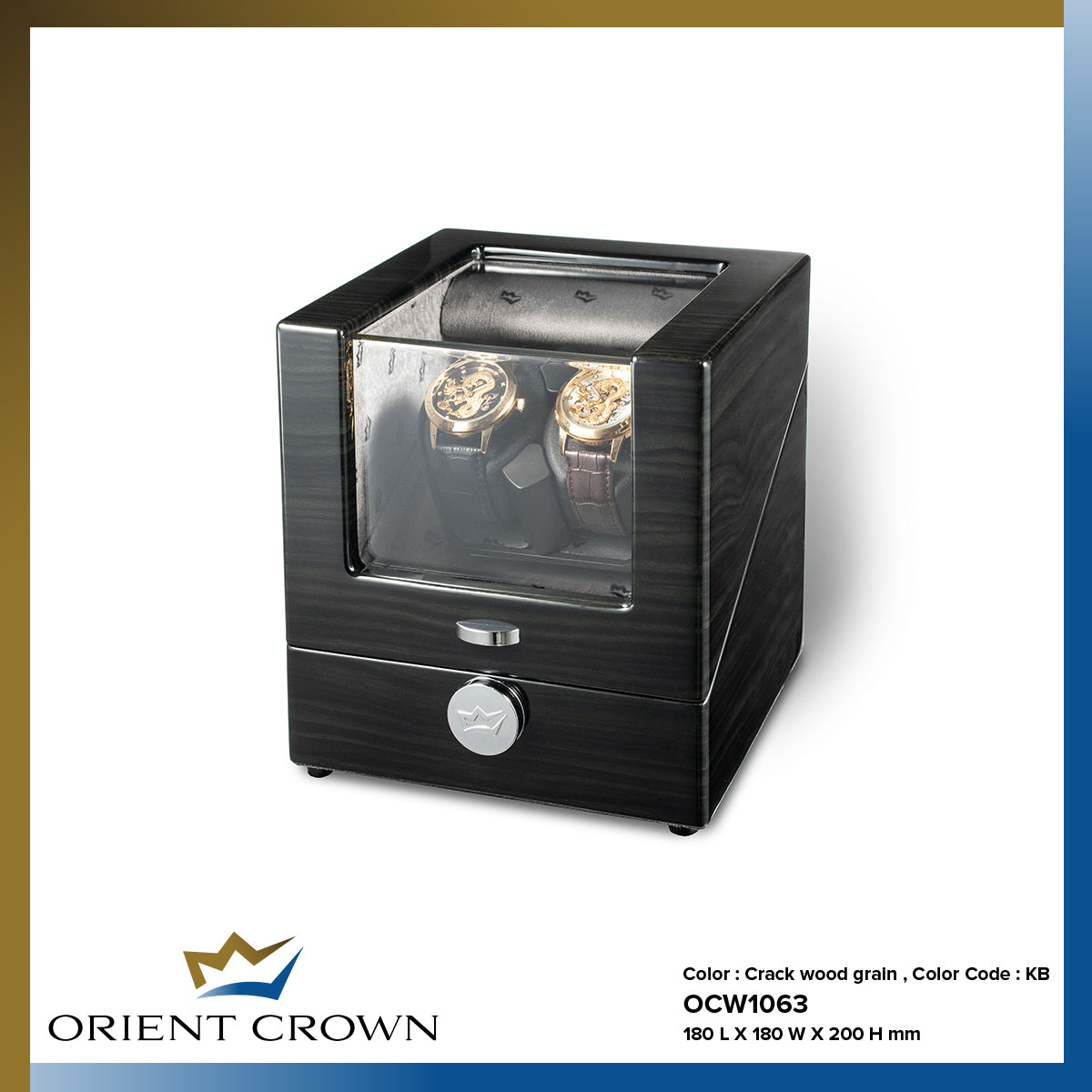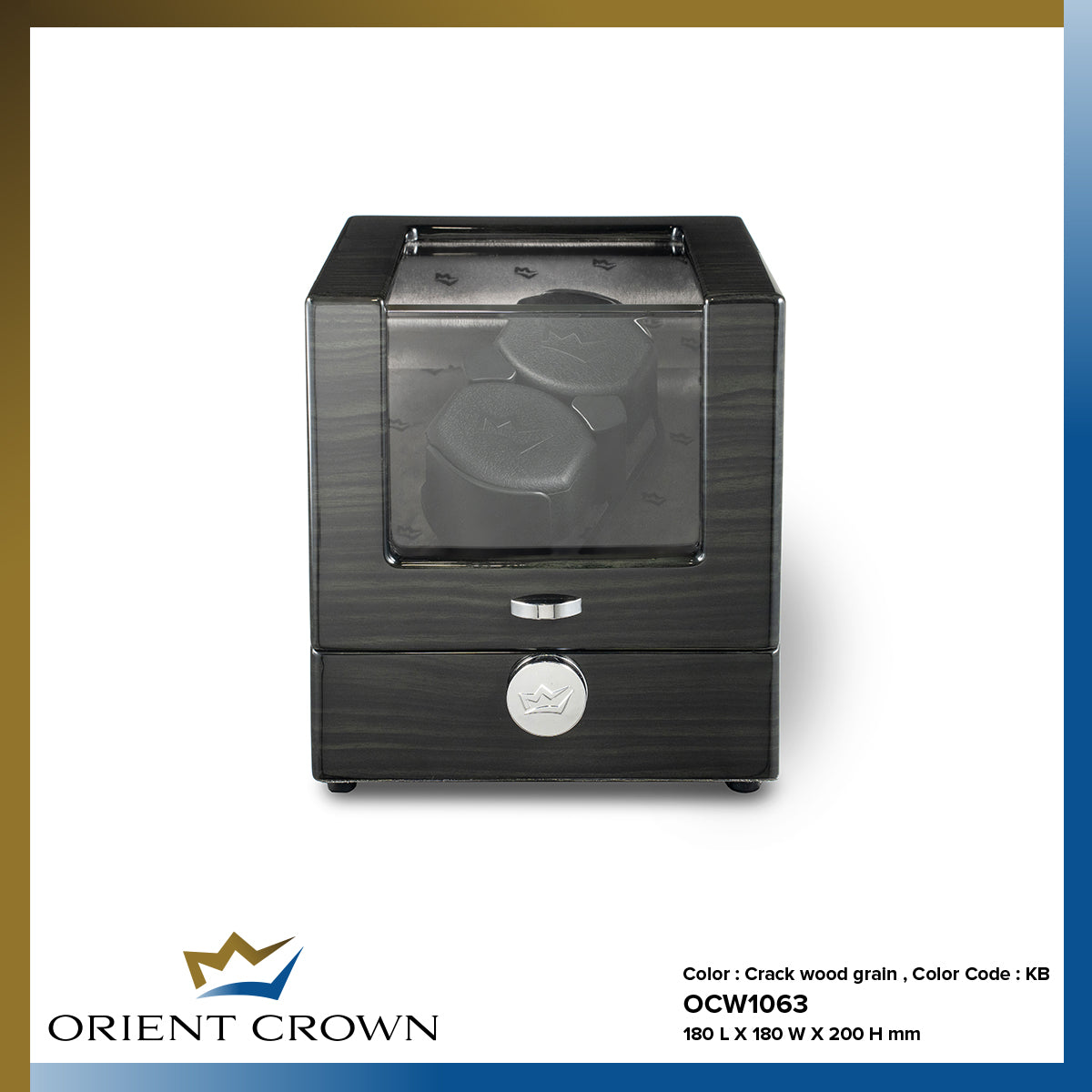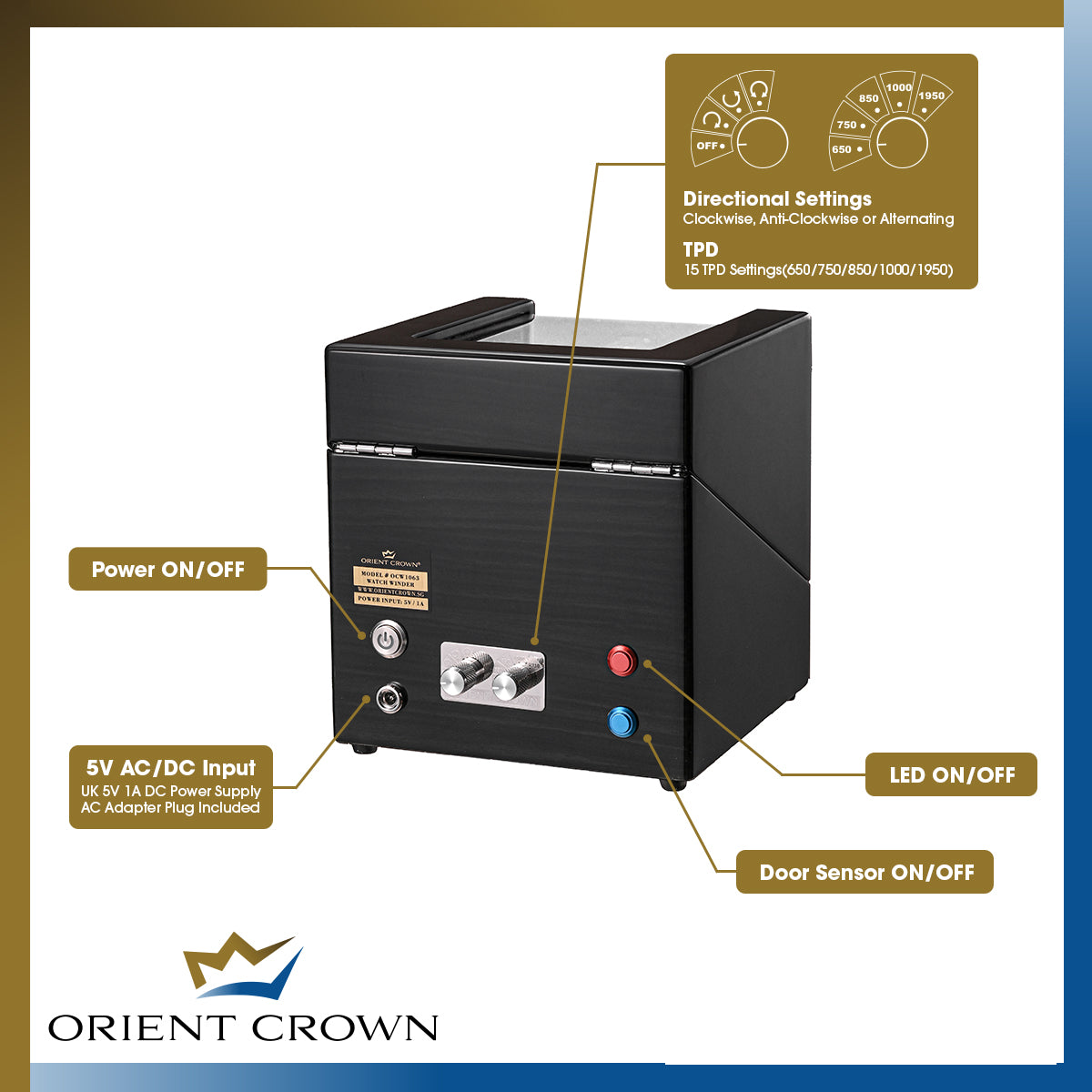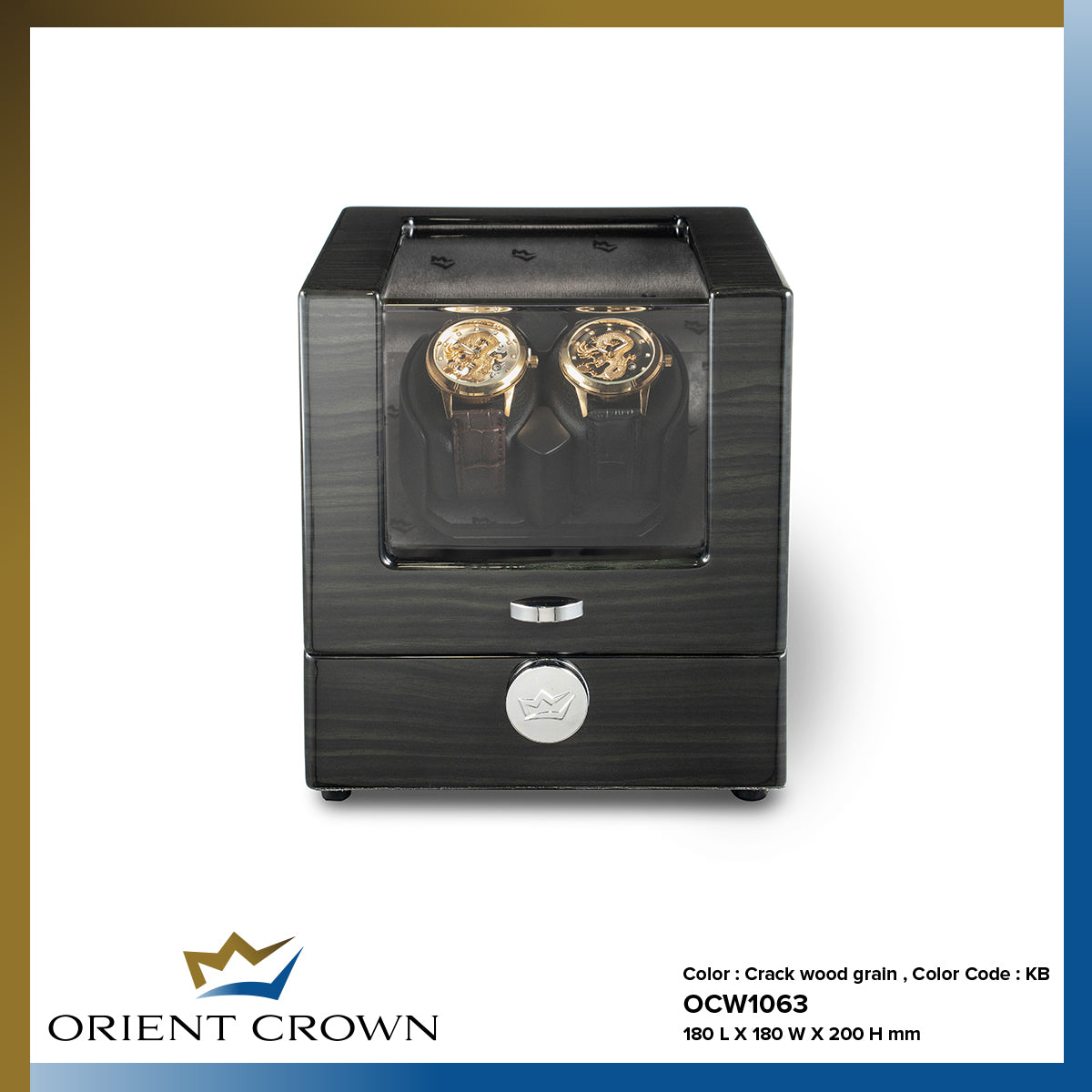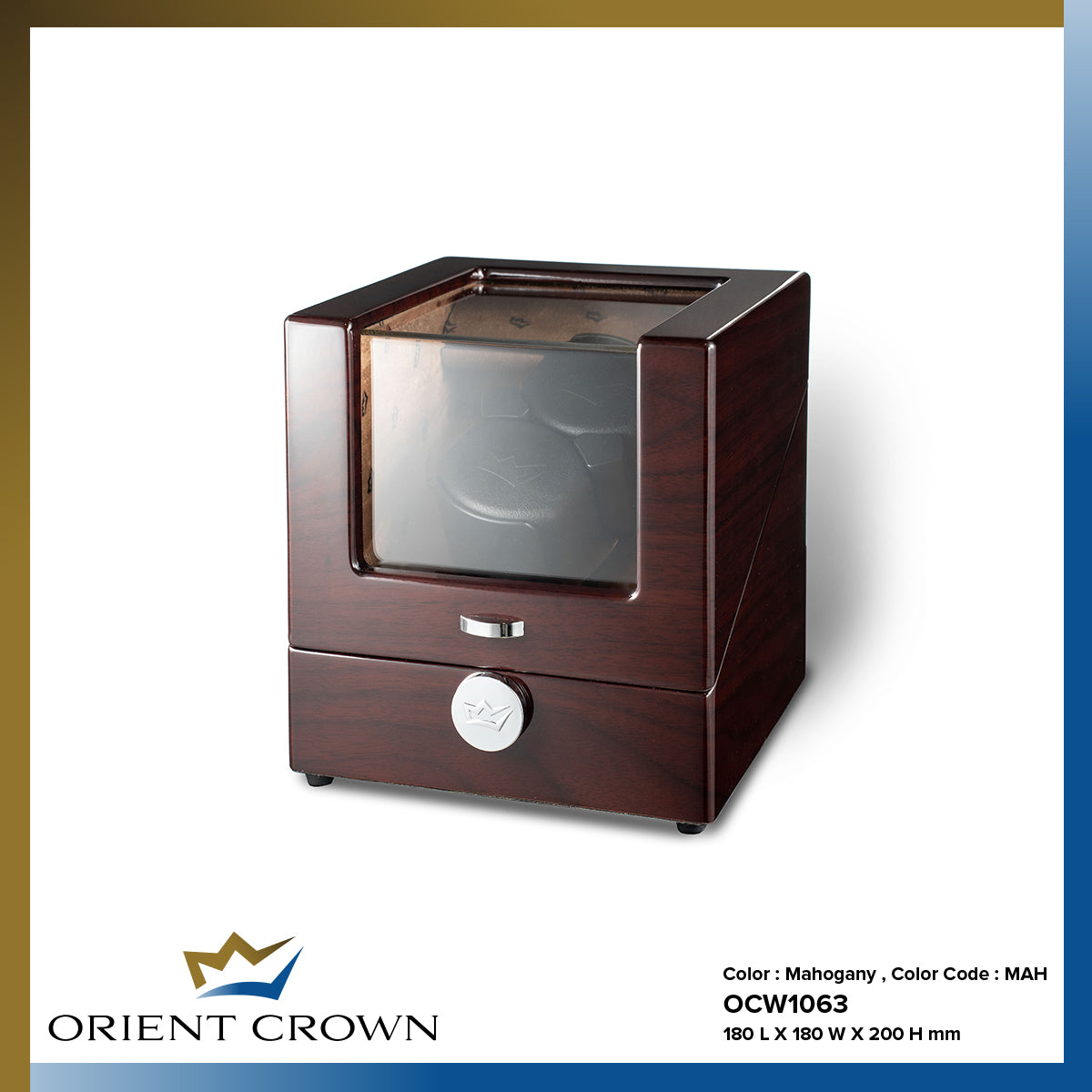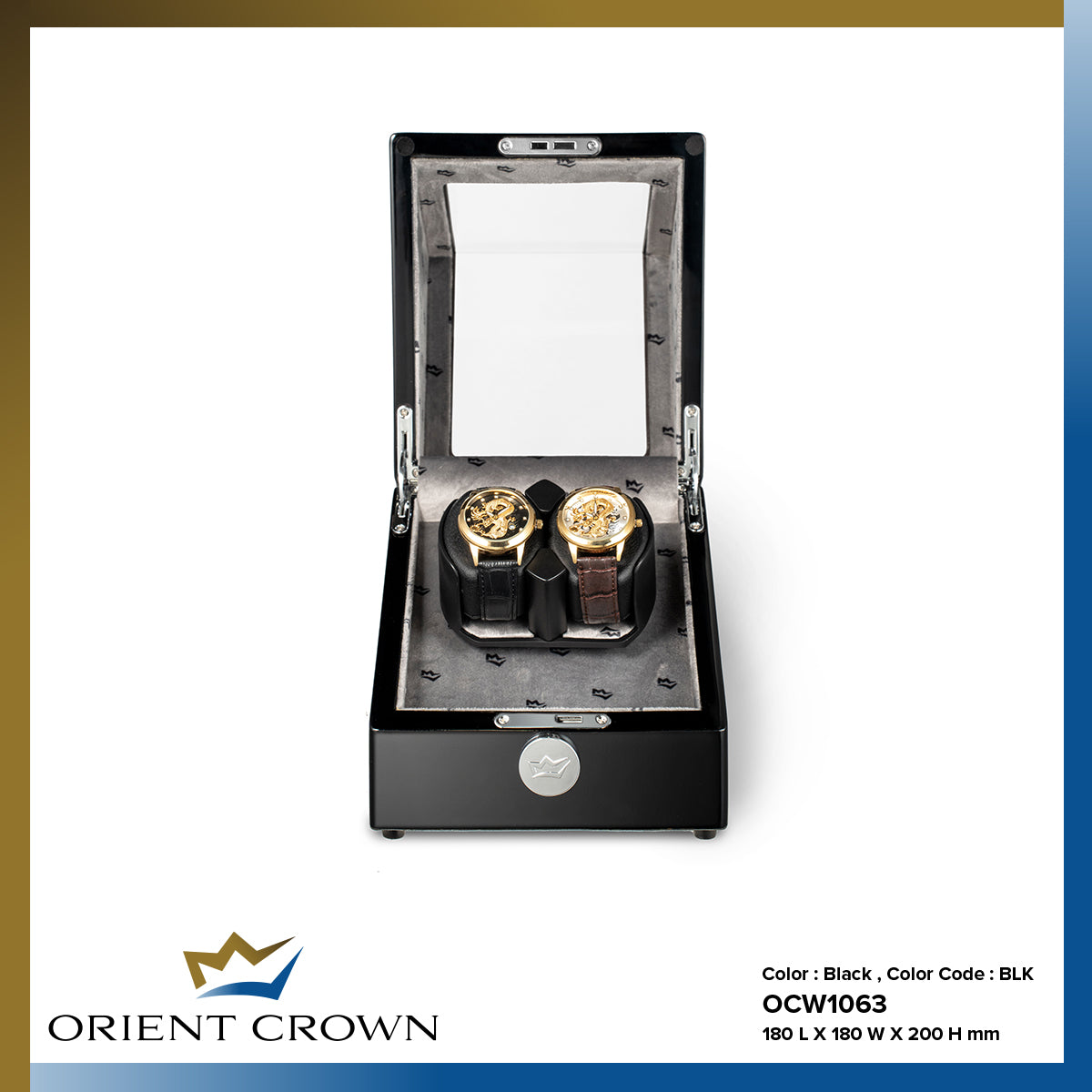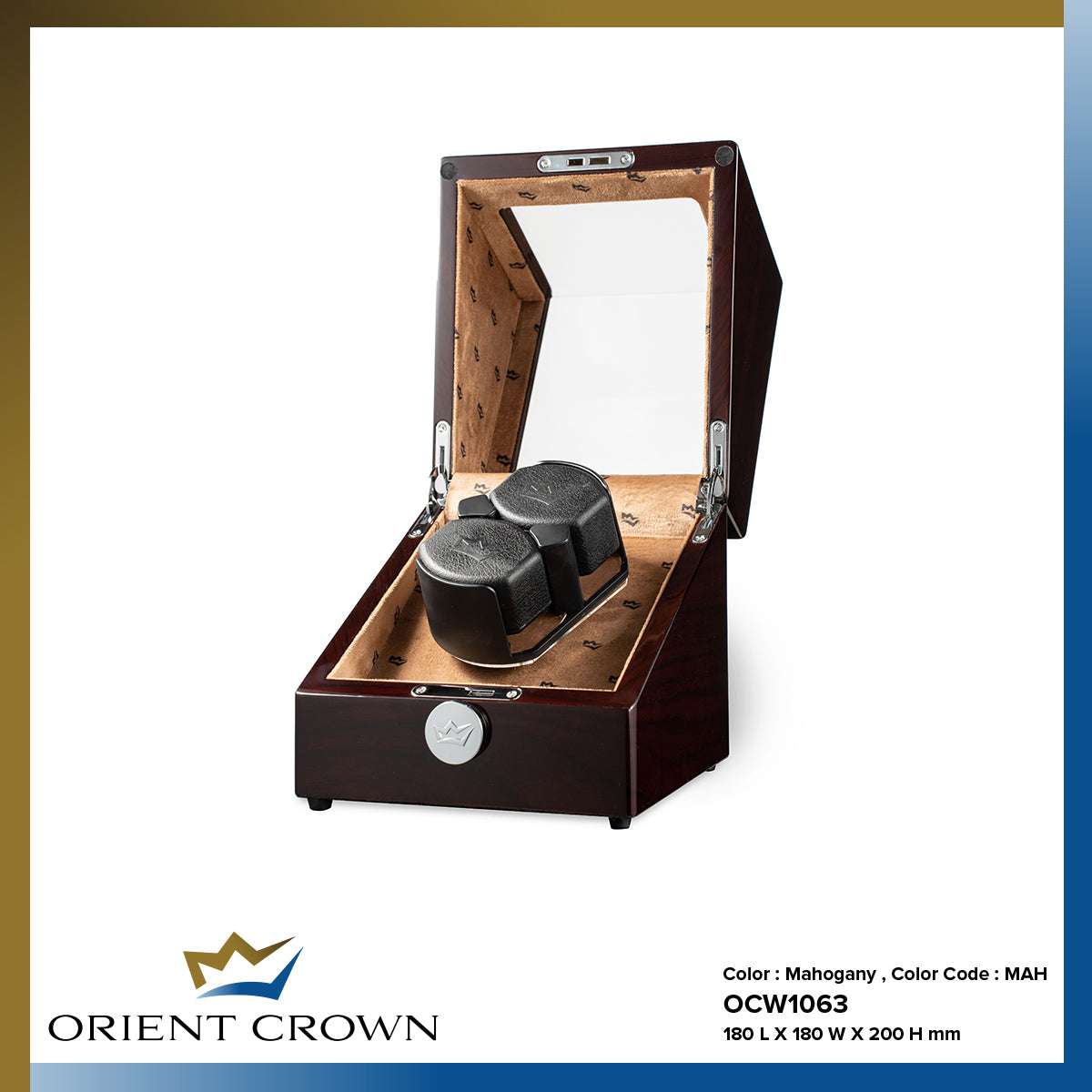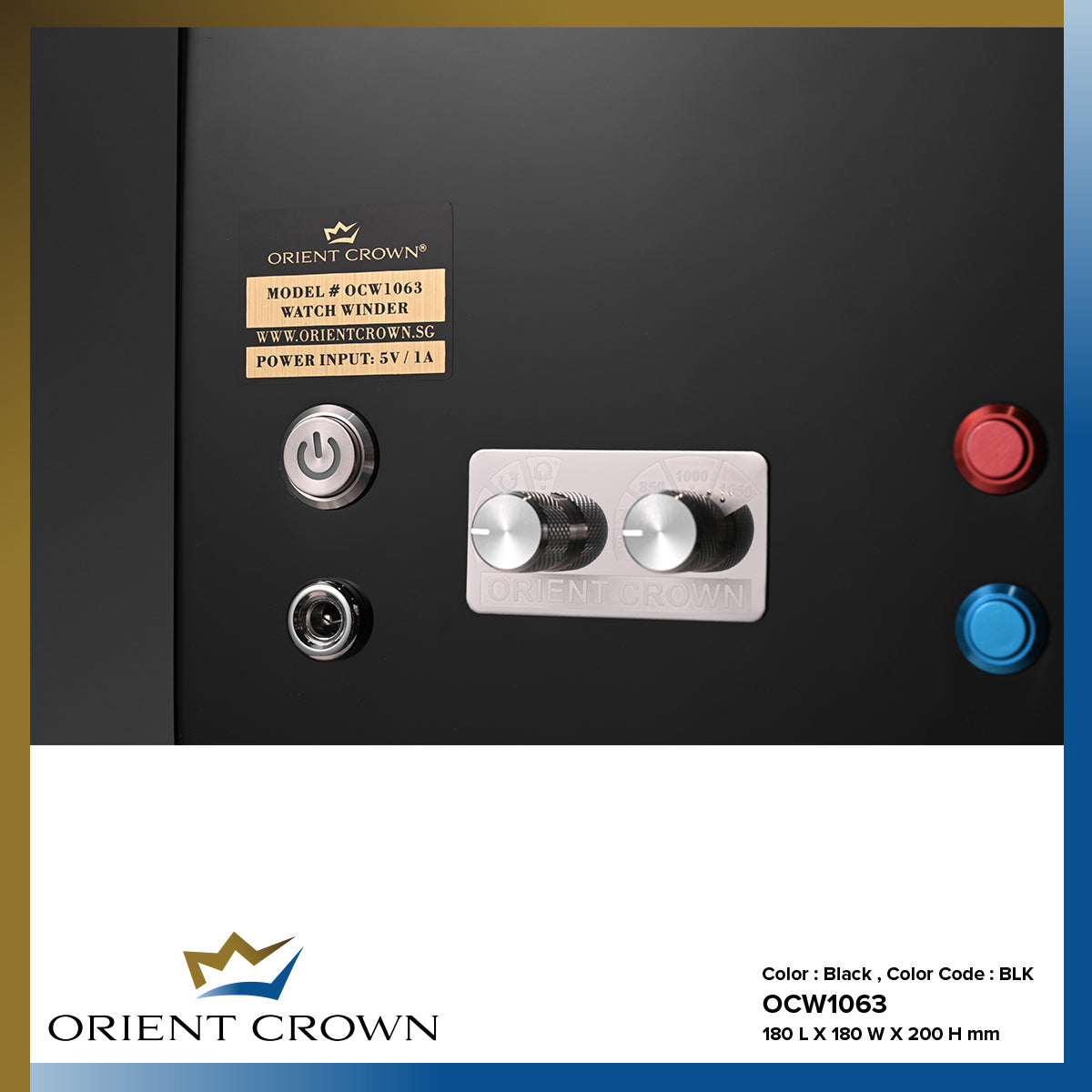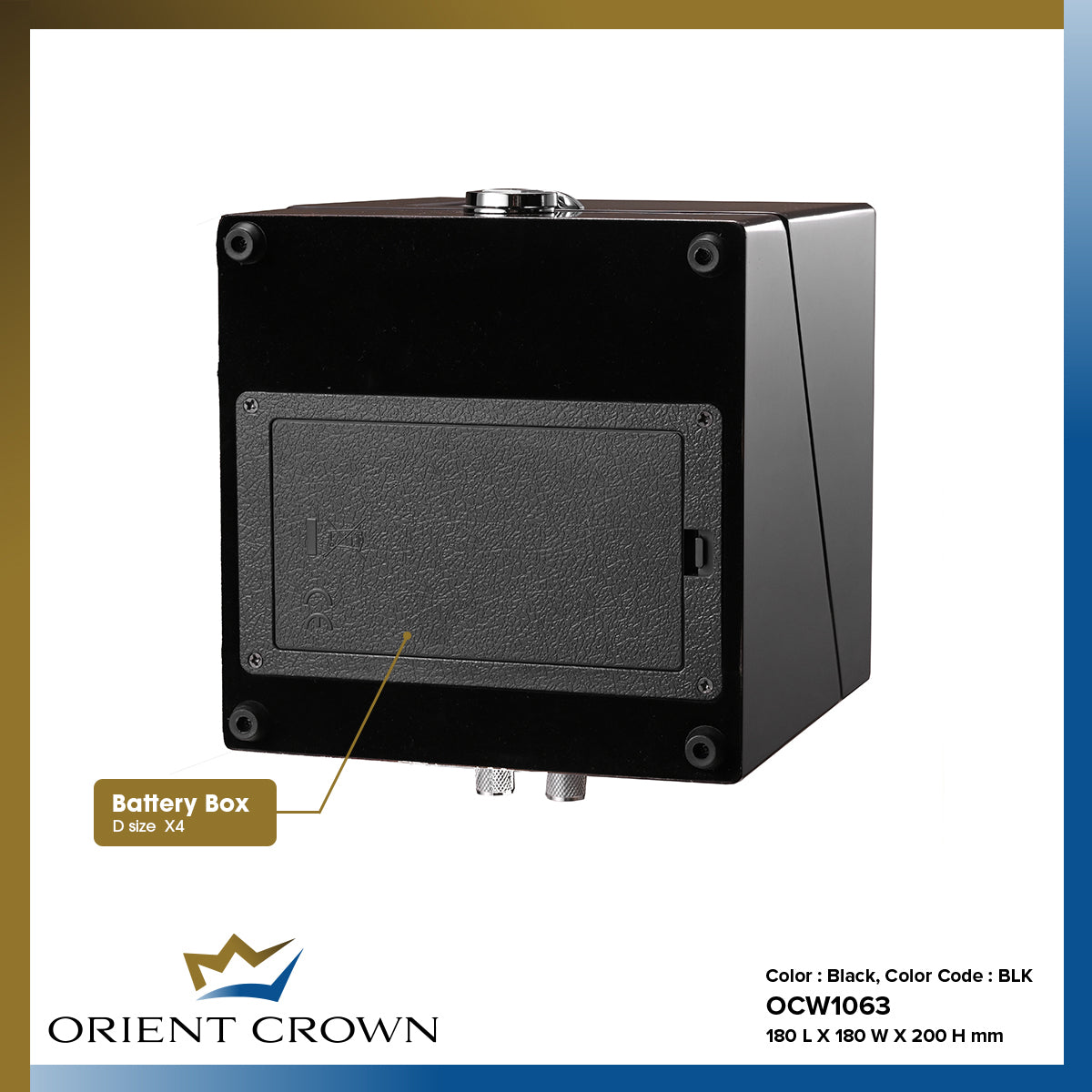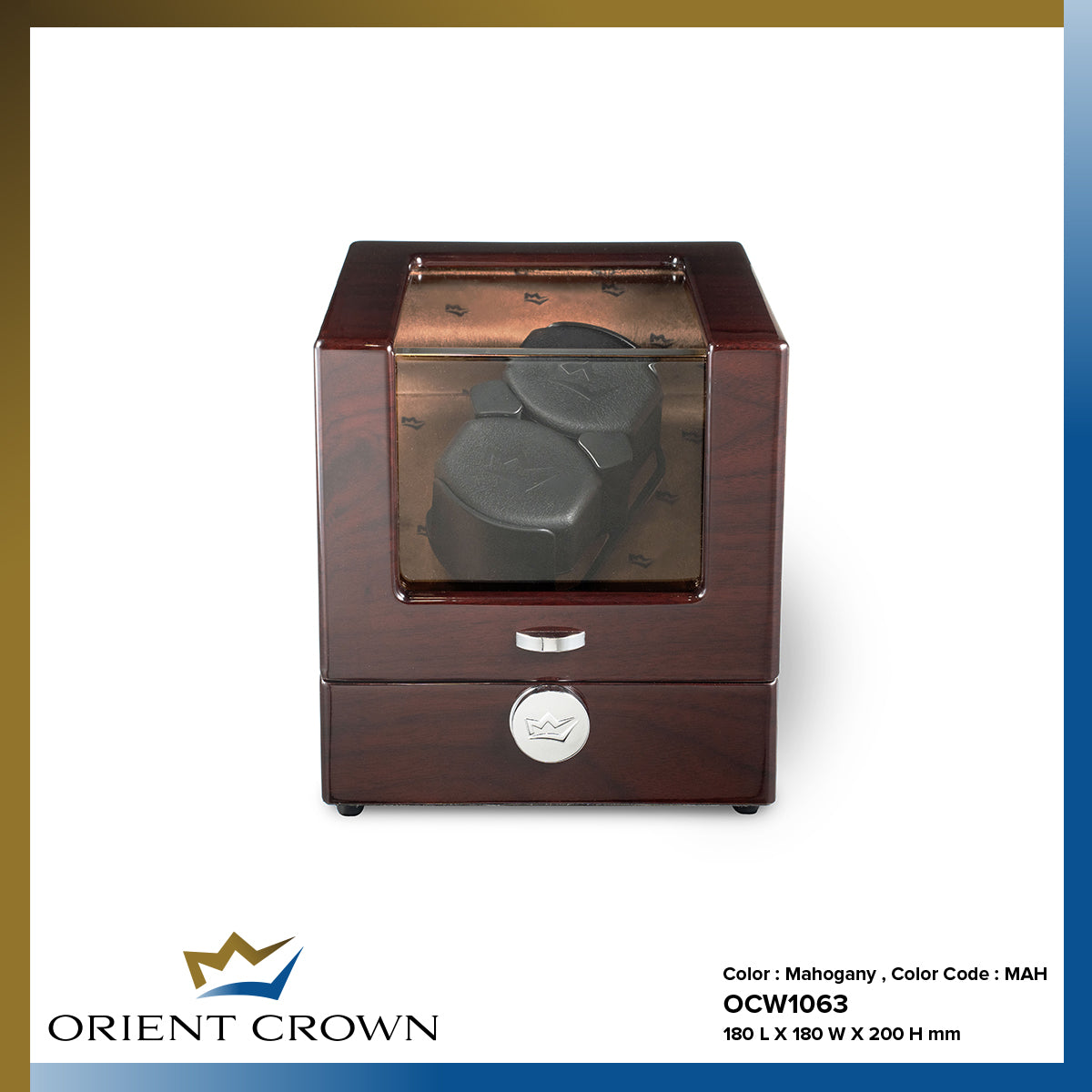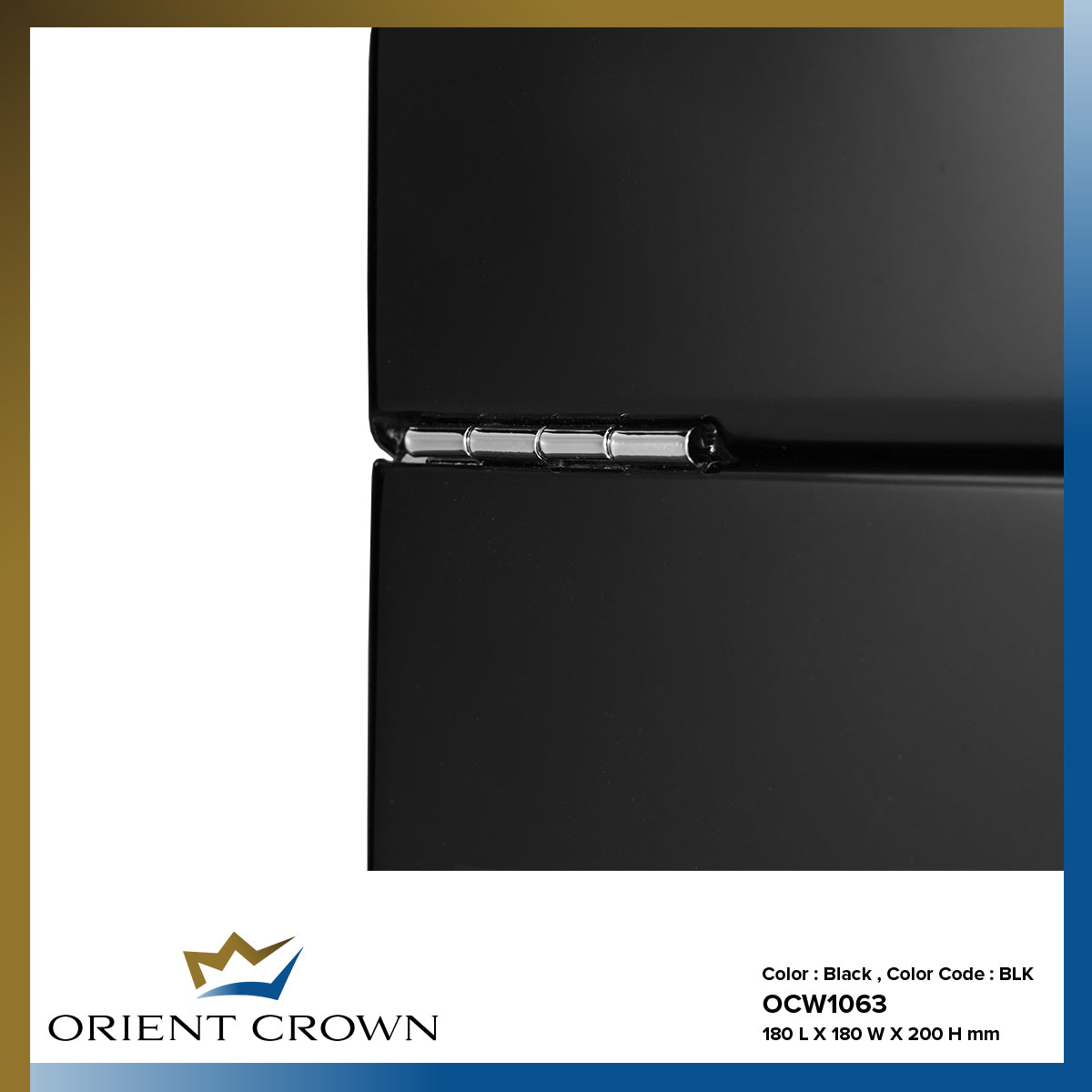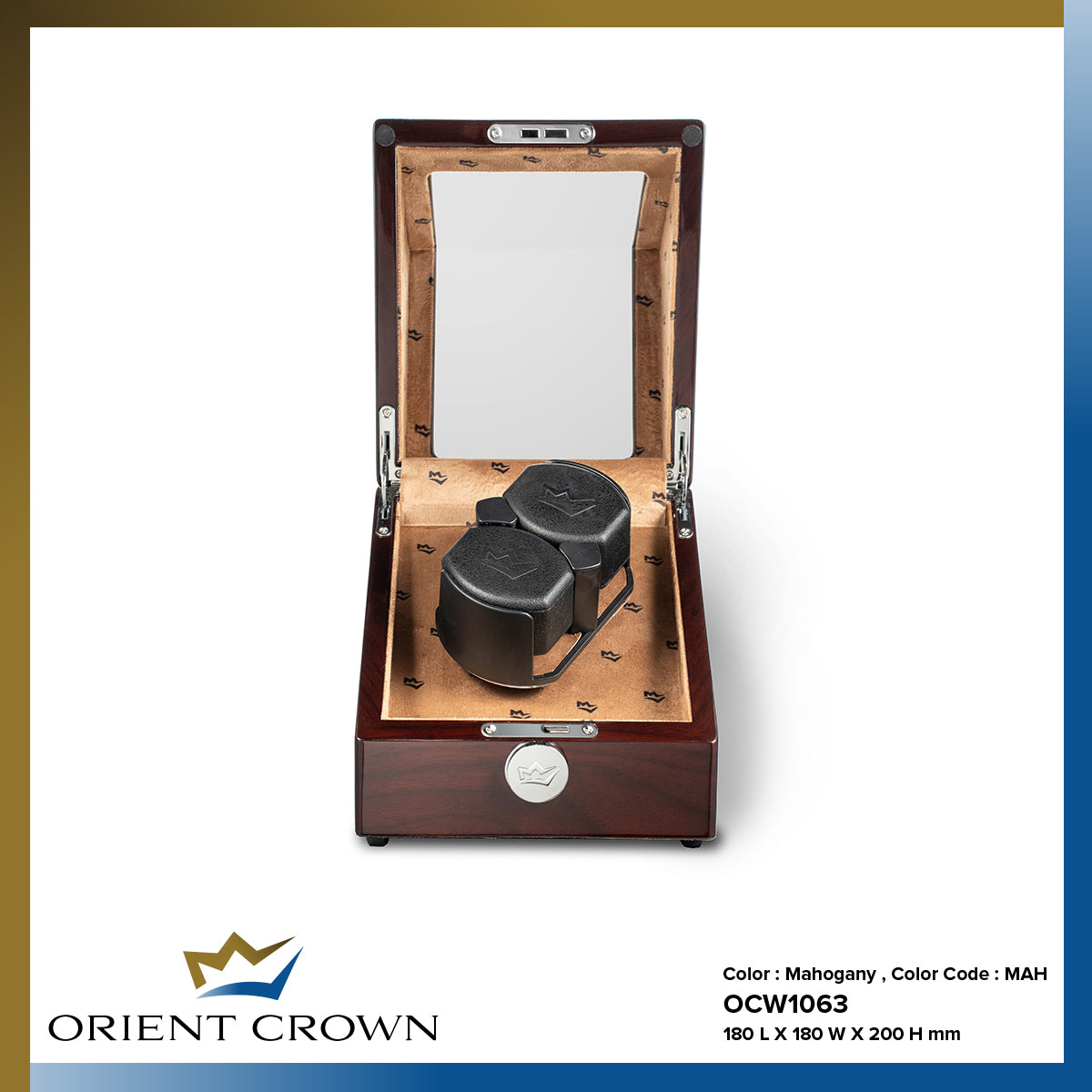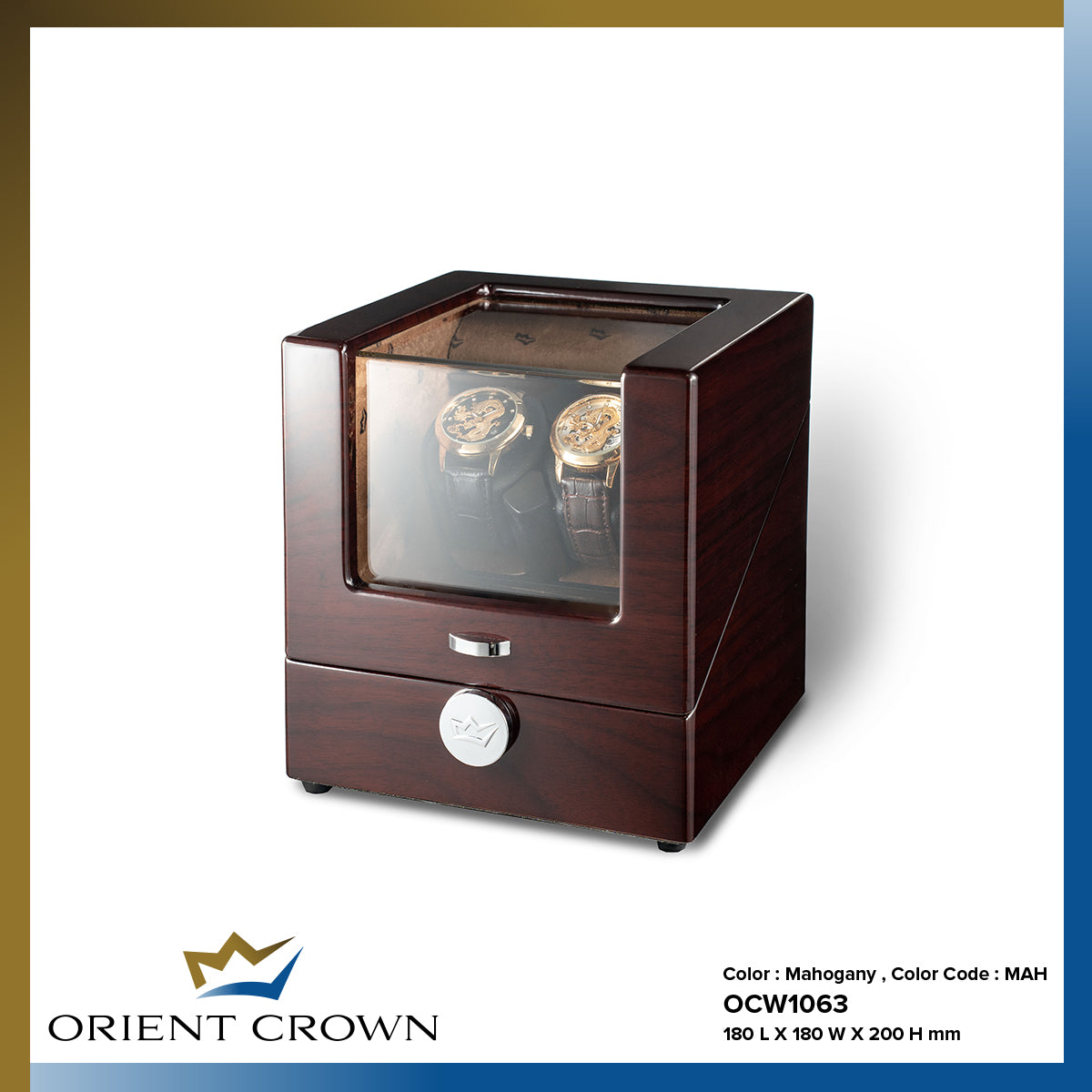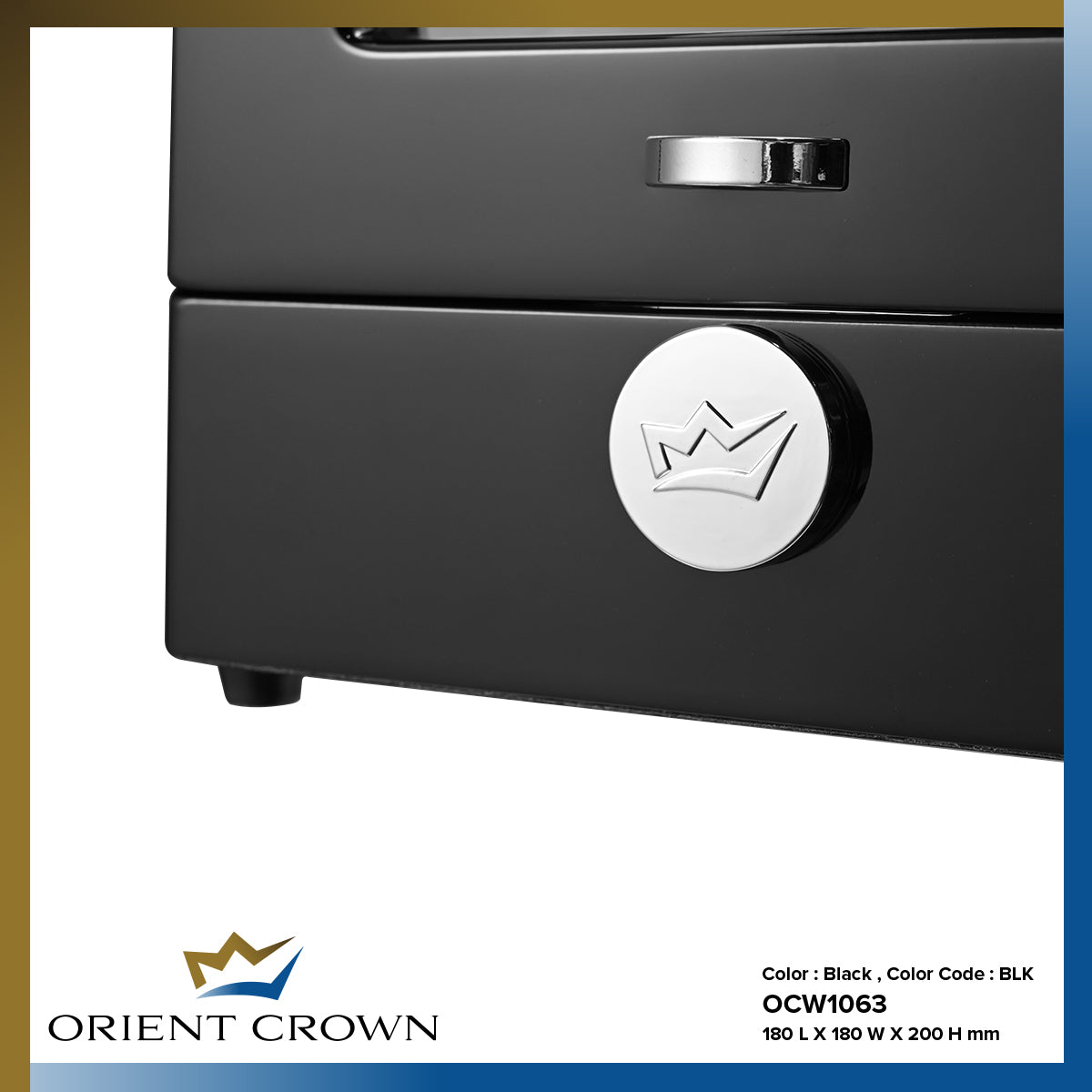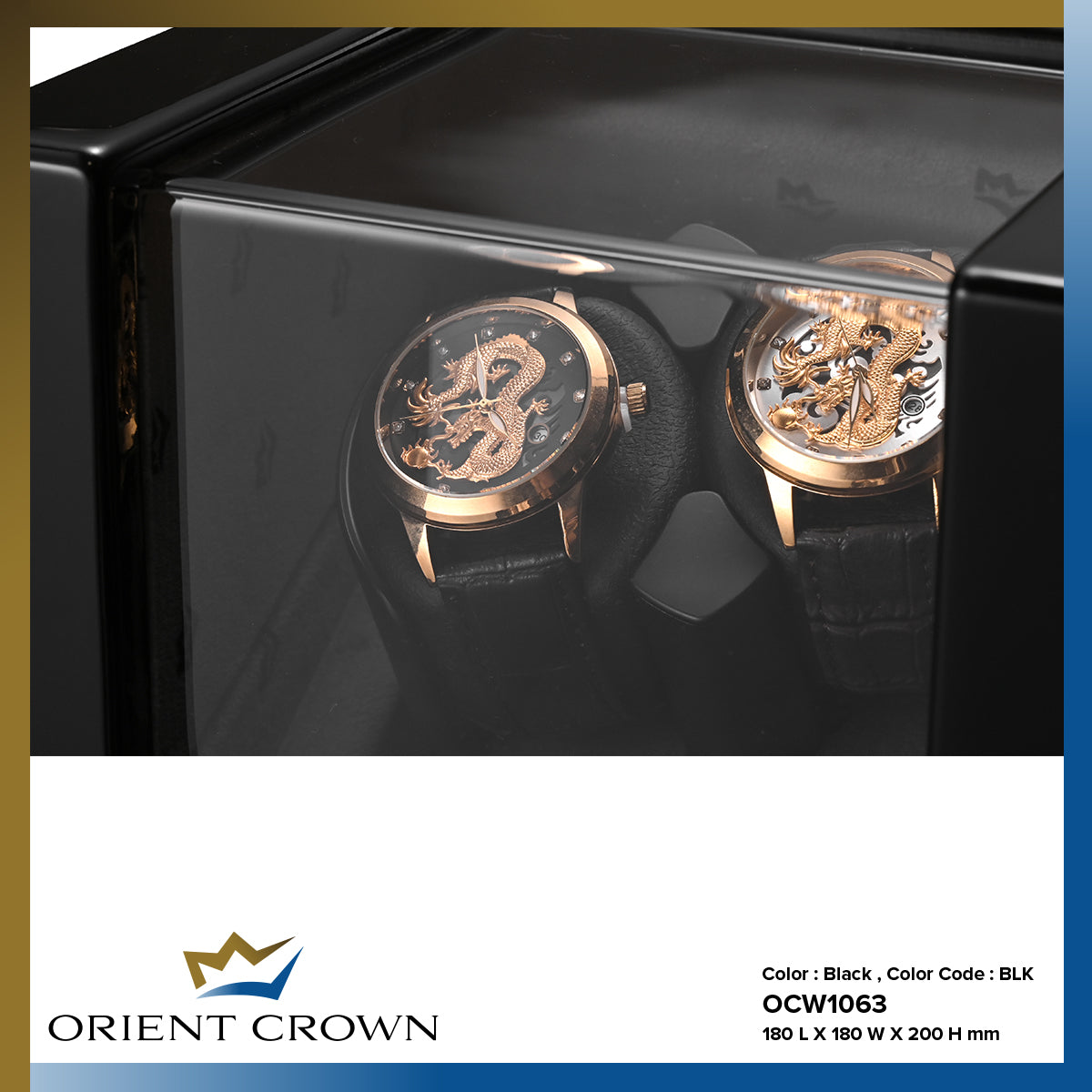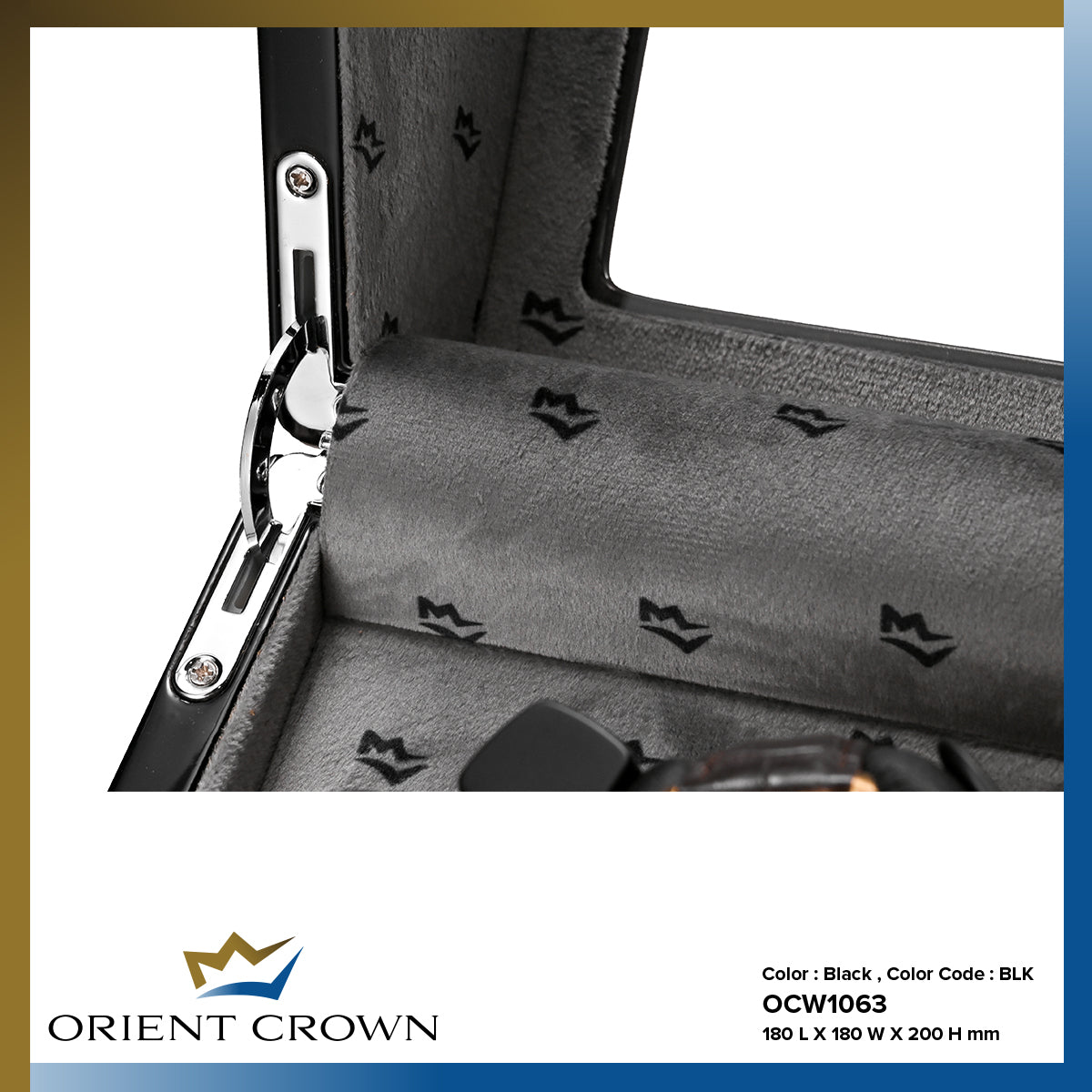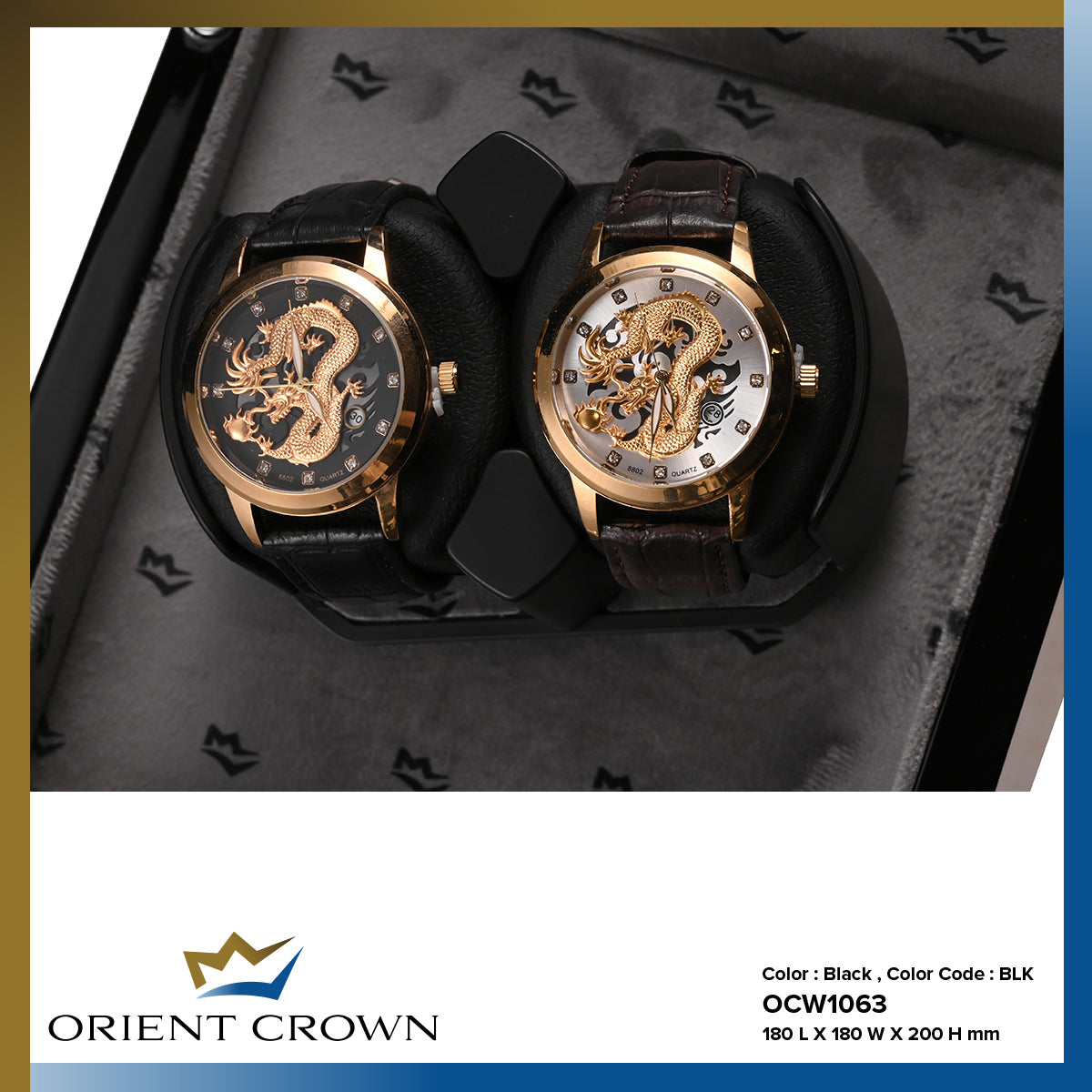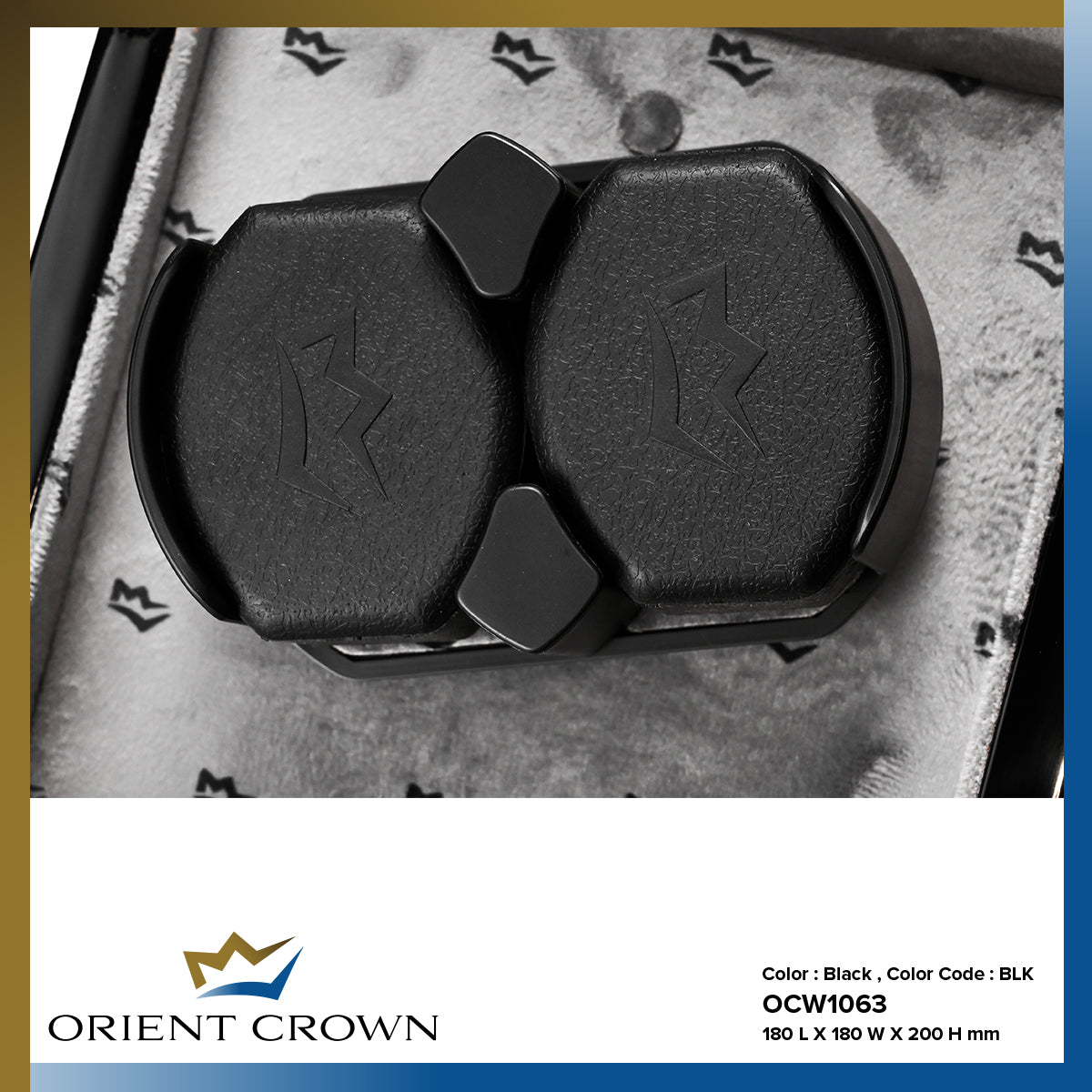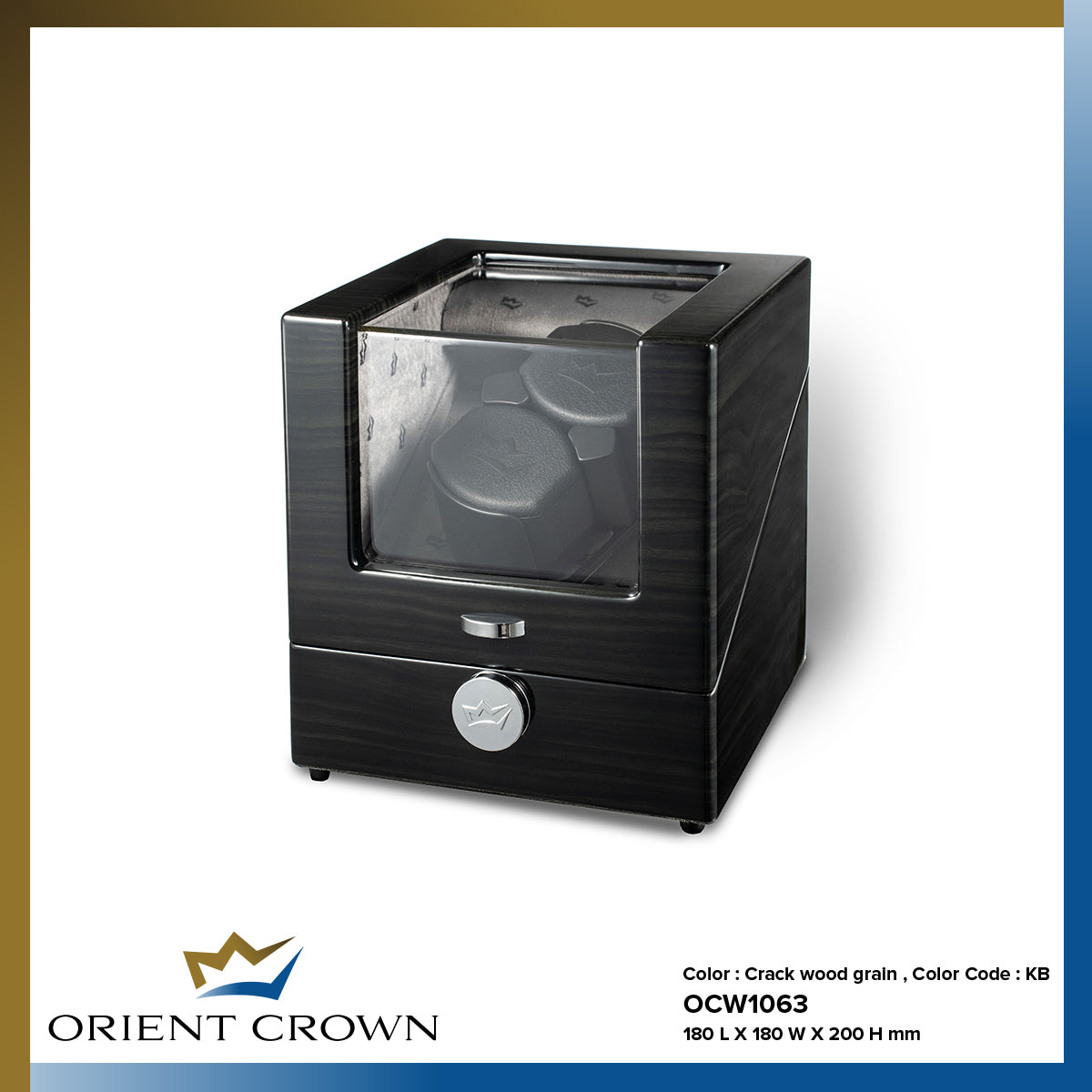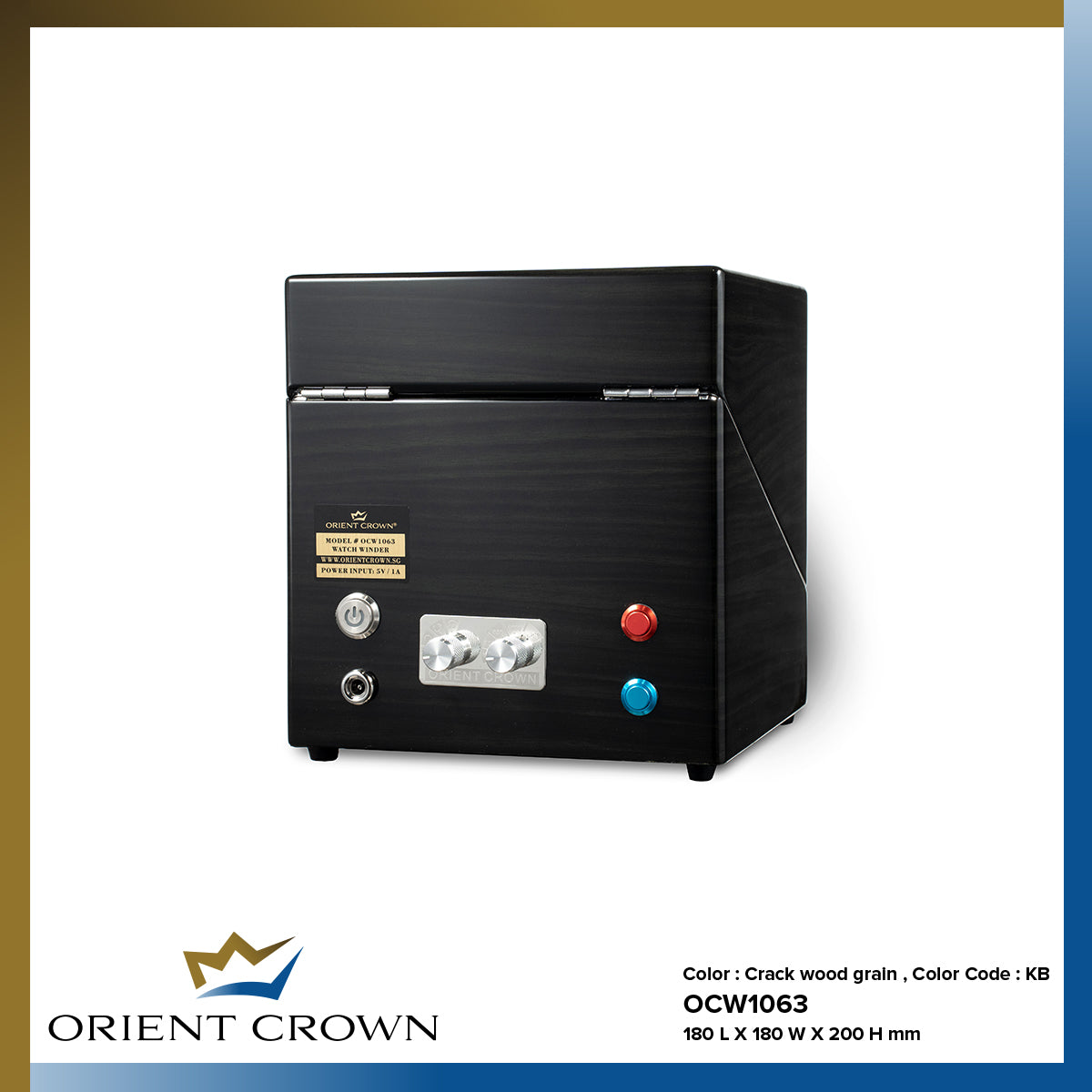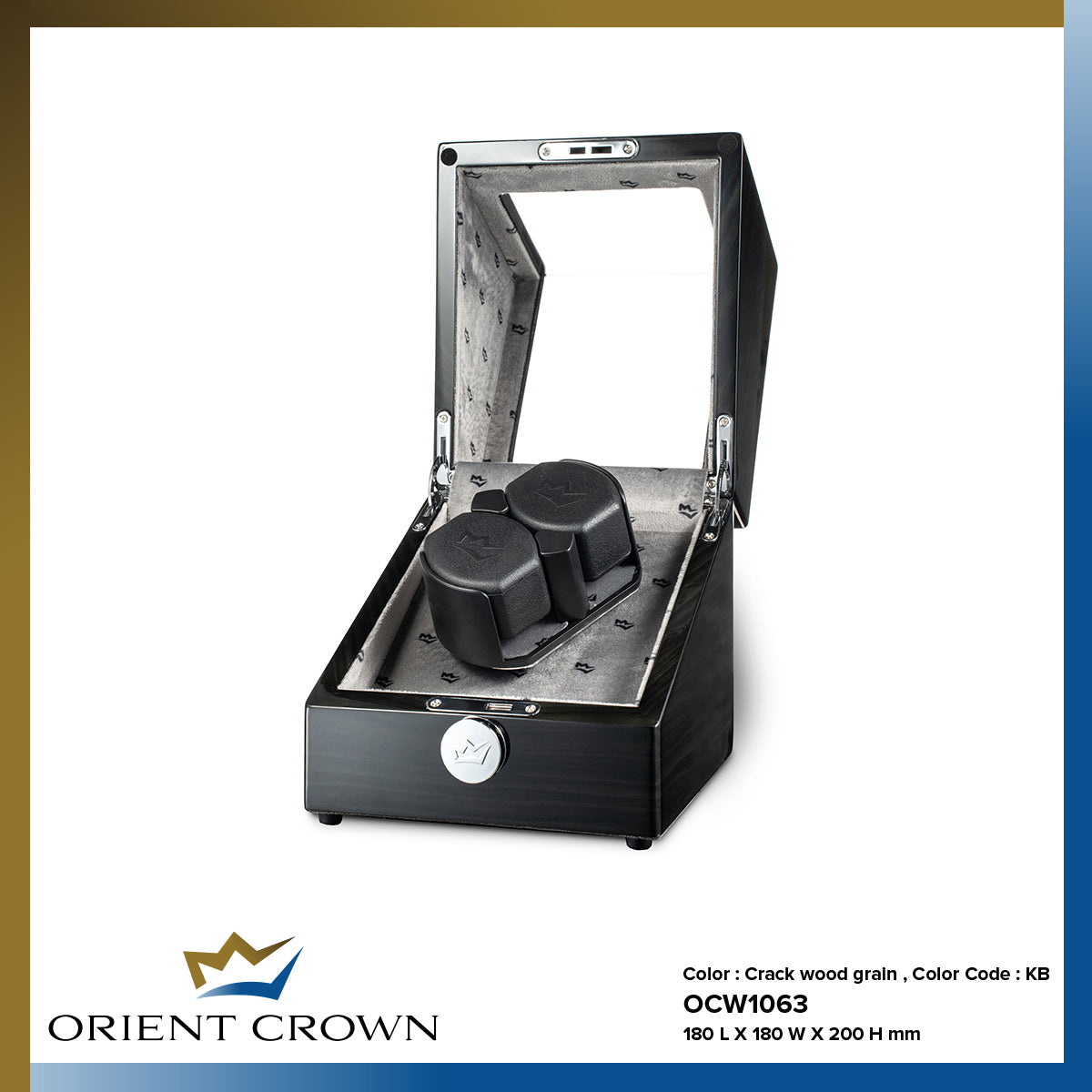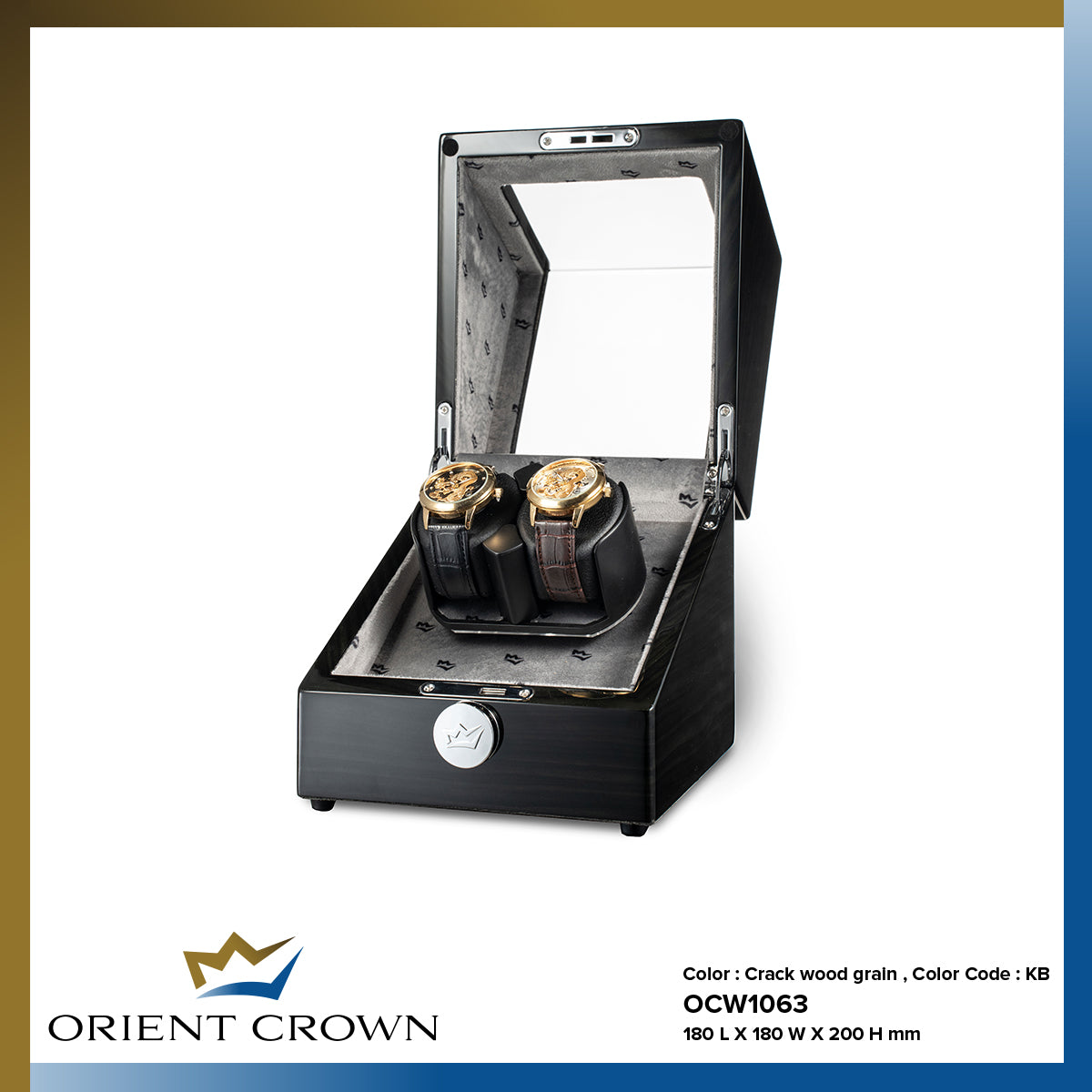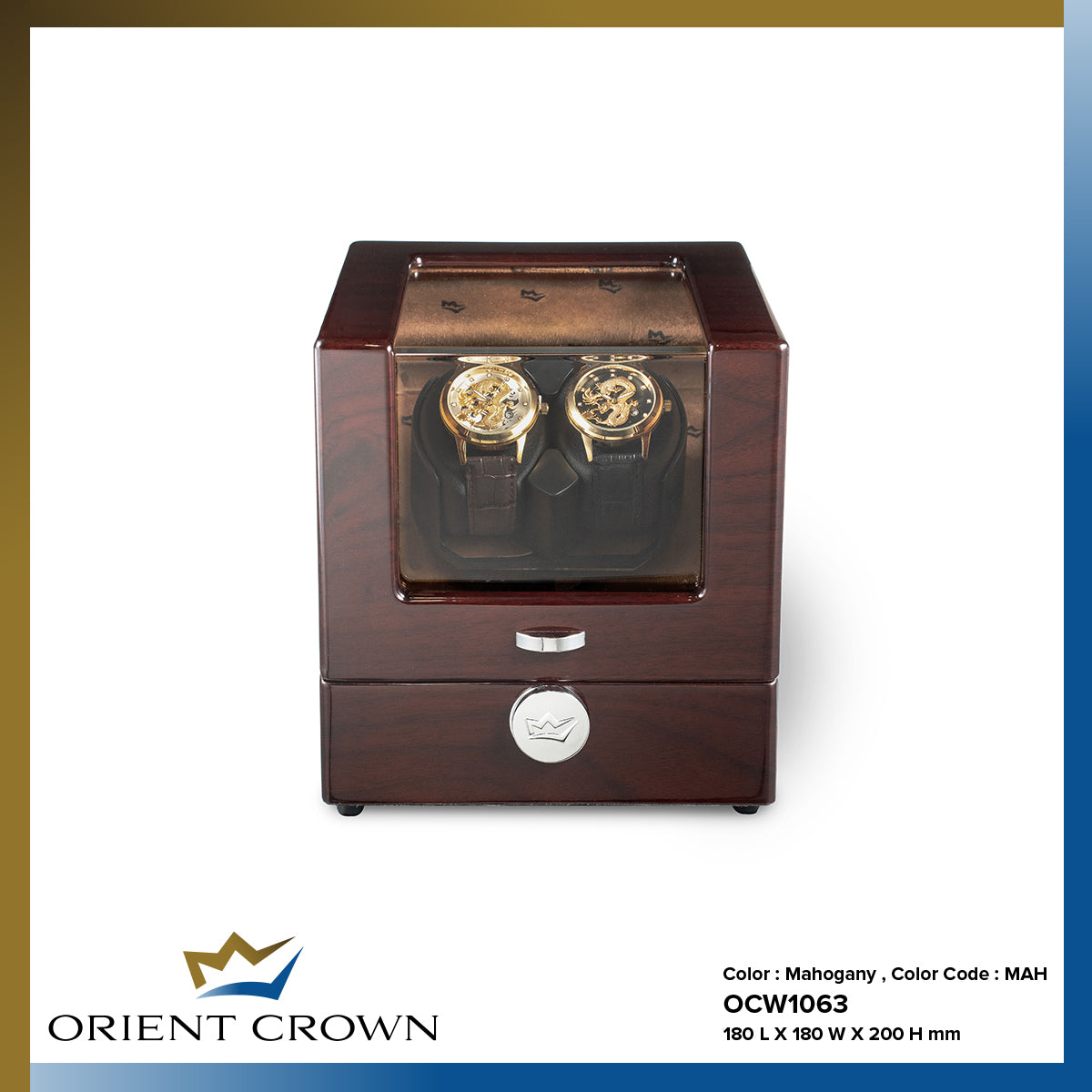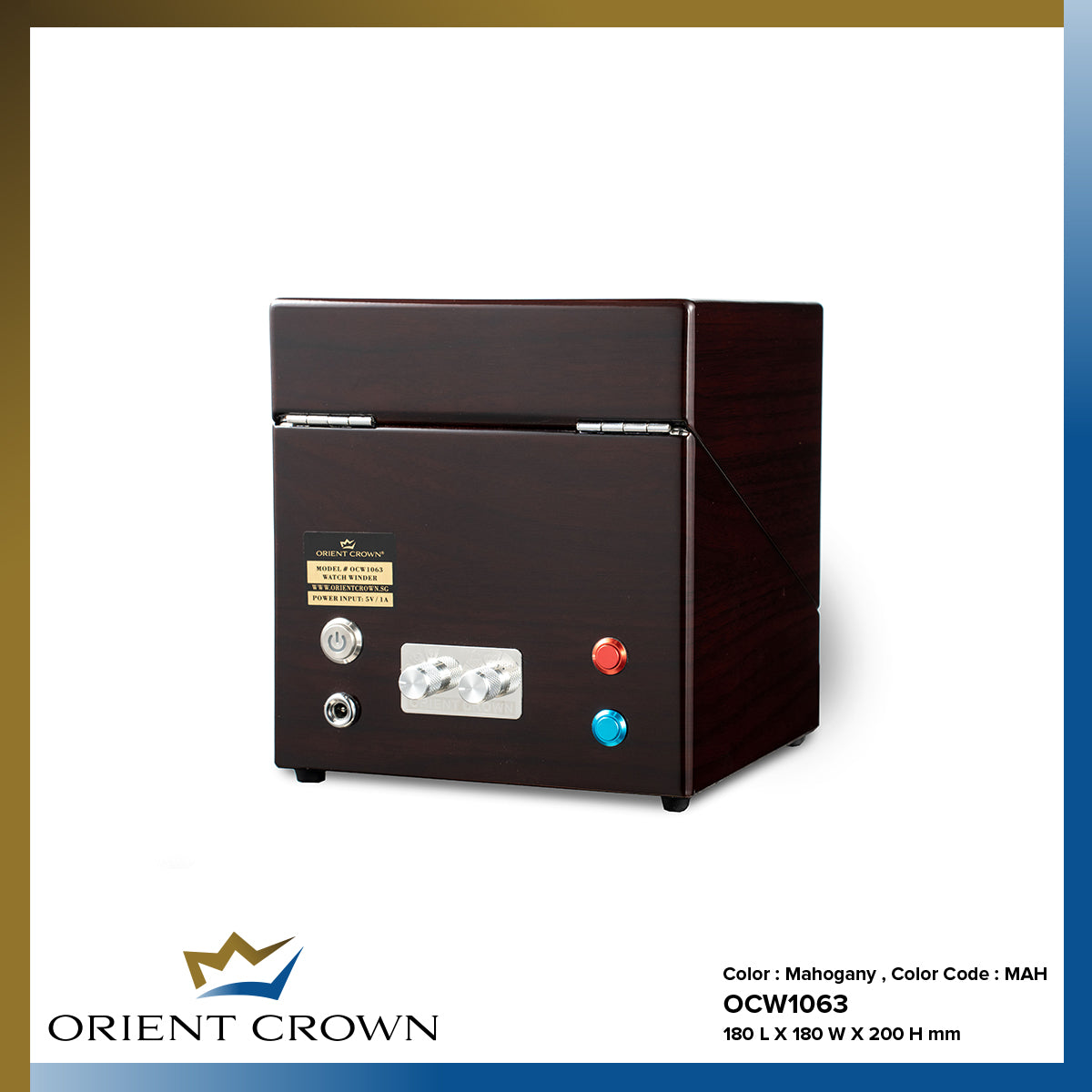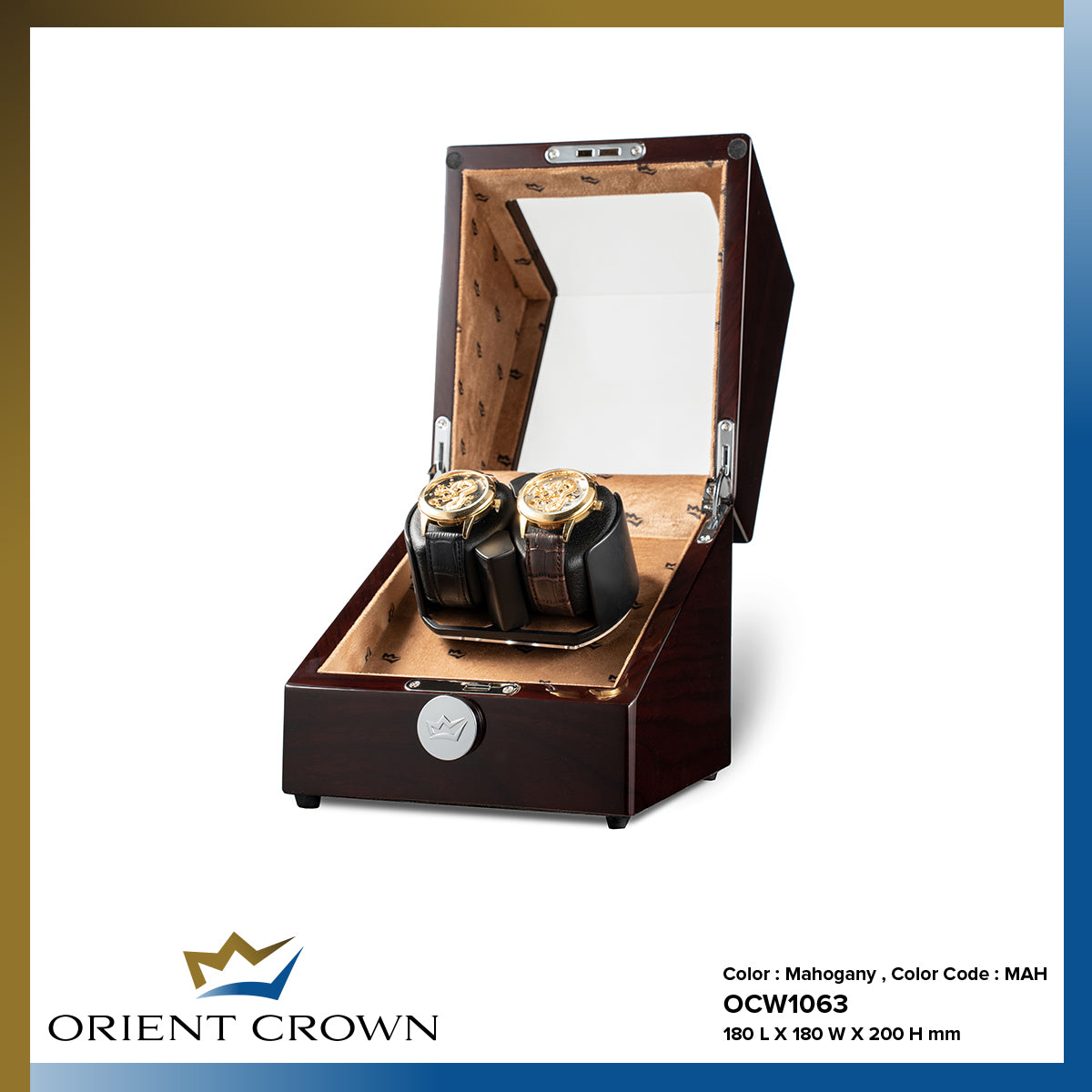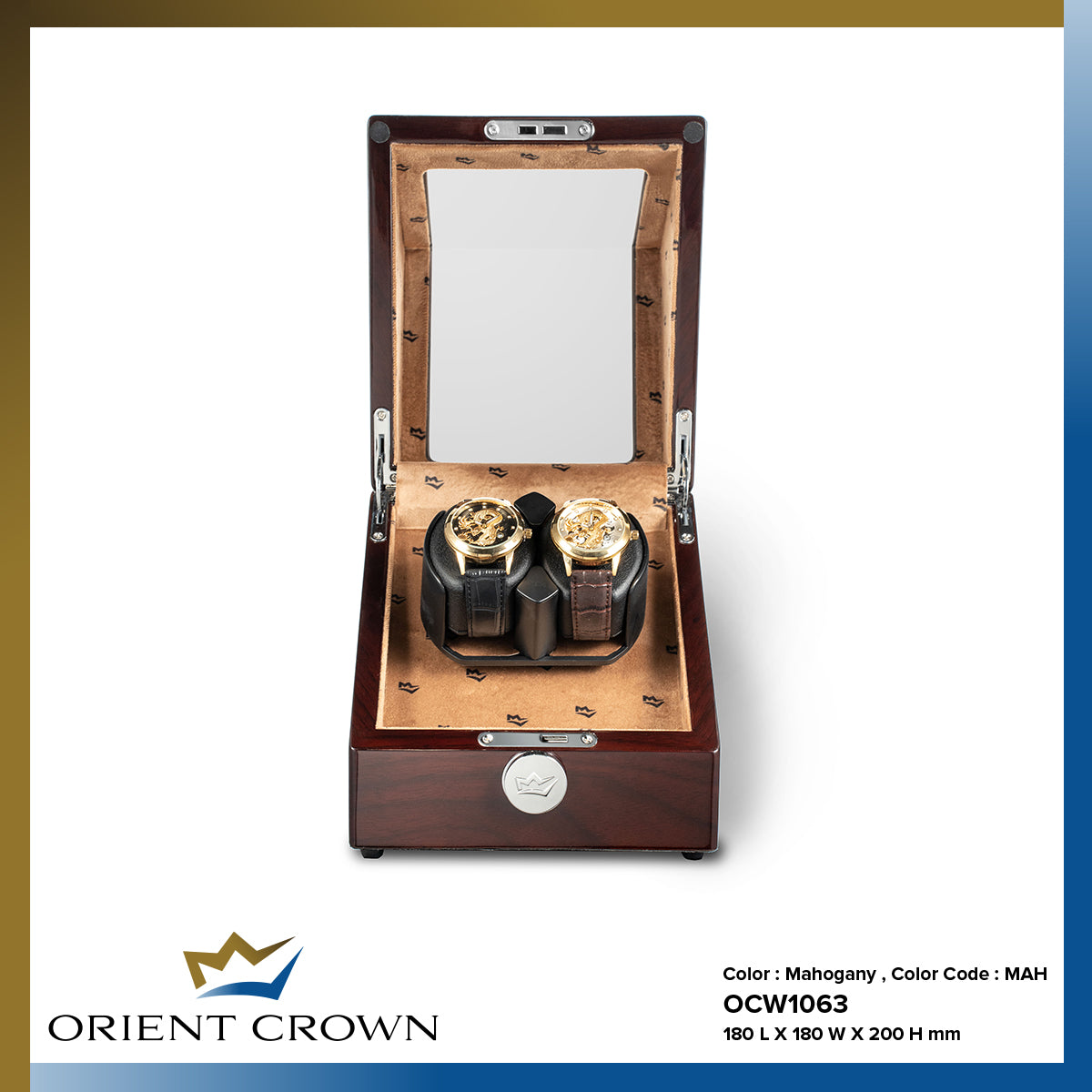 OCW1063
---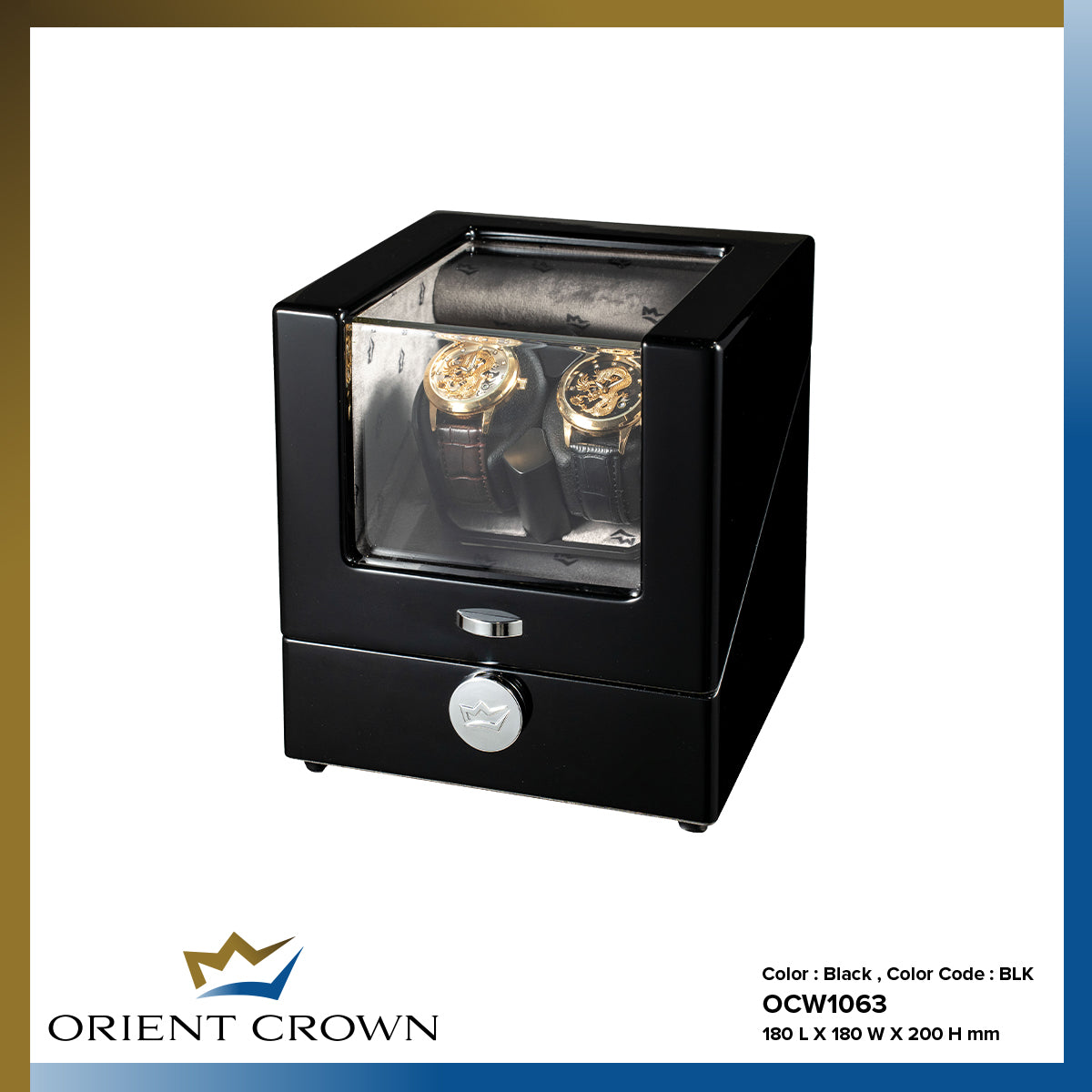 OCW1063
Sale price
$525.00SGD
Regular price
(/)
About the Majeste' 1
Substantial Specification
Our Single Watch Winder combines sleek design with functionality, providing an elegant solution for keeping your timepiece precise and ready. Perfect for collectors, it balances sophistication and practicality in one compact piece.
Dimensions
140(L) X 140(W) X 170(H) mm
Materials
Gleaming high-gloss lacquer pairs with sumptuous velvet interiors to offer your timepiece a stately and luxurious abode.
Majeste' 1
Explore The Perfect Combination of Elegance and Precision With Our Watch Winder.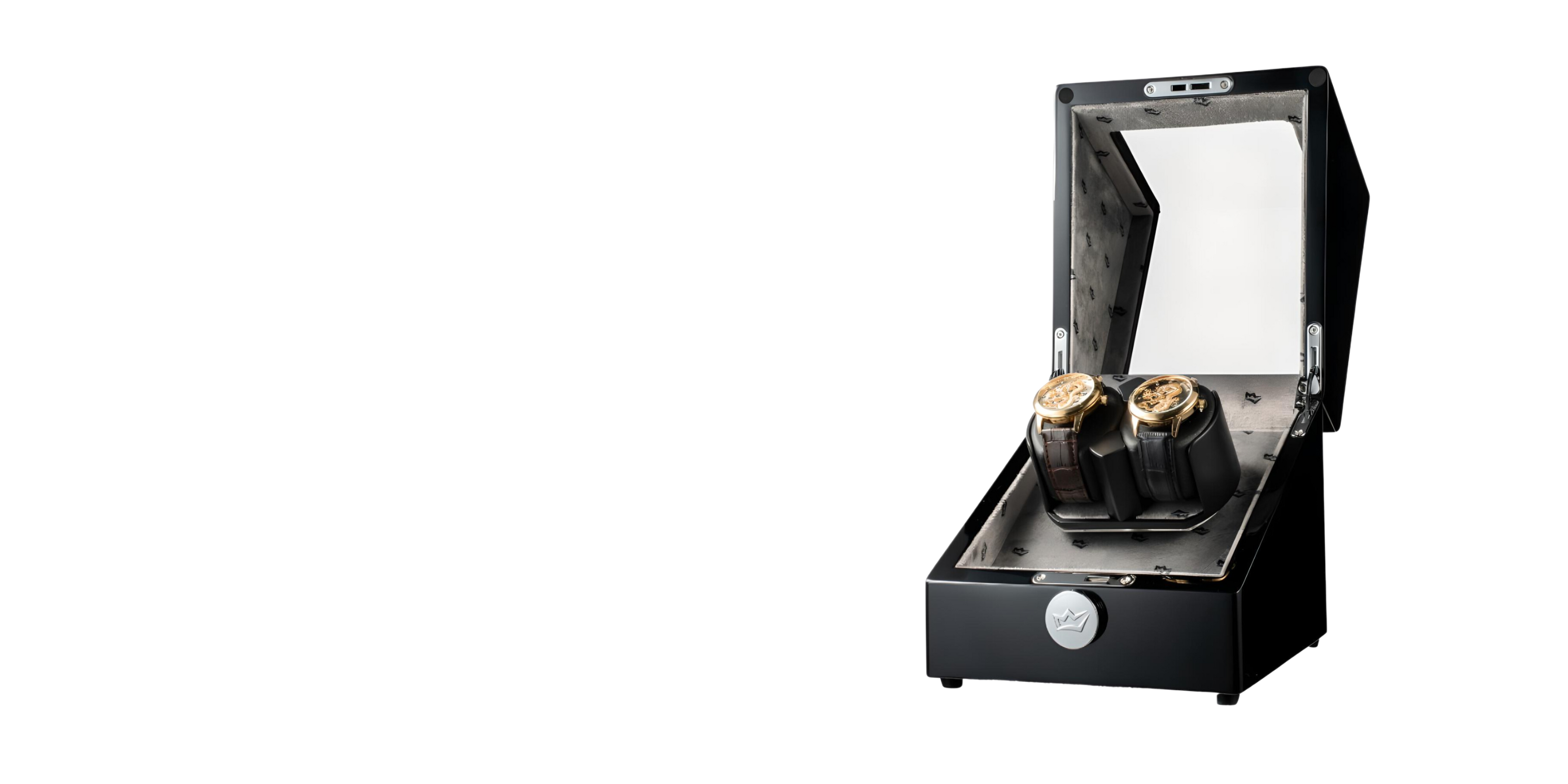 Comfort Meets Illumination
- The meticulous inclusion of memory foam cushions -which carefully hold the watches, up to 47 MM width- ensures your treasured timepiece rests in an embrace of comfort and safety.
Precision Winding at Your Command
- Tailor your timepiece's care with 15 meticulous TPD settings, ranging from 650 to 1950, ensuring optimal wind for every watch. Choose your direction — clockwise, anti-clockwise, or bi-directional — for a personalized winding journey that meets the unique needs of your luxury collection.
Crystal Clarity & Protection
Behold your timepieces through the pristine transparency of our tempered glass and acrylic window. This durable, clear view not only showcases your watch in full splendor but also shields it with robust protection, ensuring your collection remains both visible and secure.
Secure & Smart: Seamless Watch Protection
Our winder's lockable door with a sleek silver key ensures security, while the intuitive door sensor pauses operation for safe, convenient access.
1
Watch Winder
Among its notable attributes lies the inclusion of one Time Park® tech winders that can hold two watches.
1
Year Satisfactory Warranty
Every winder we craft is not just a product but a promise—a promise of durability, superior performance.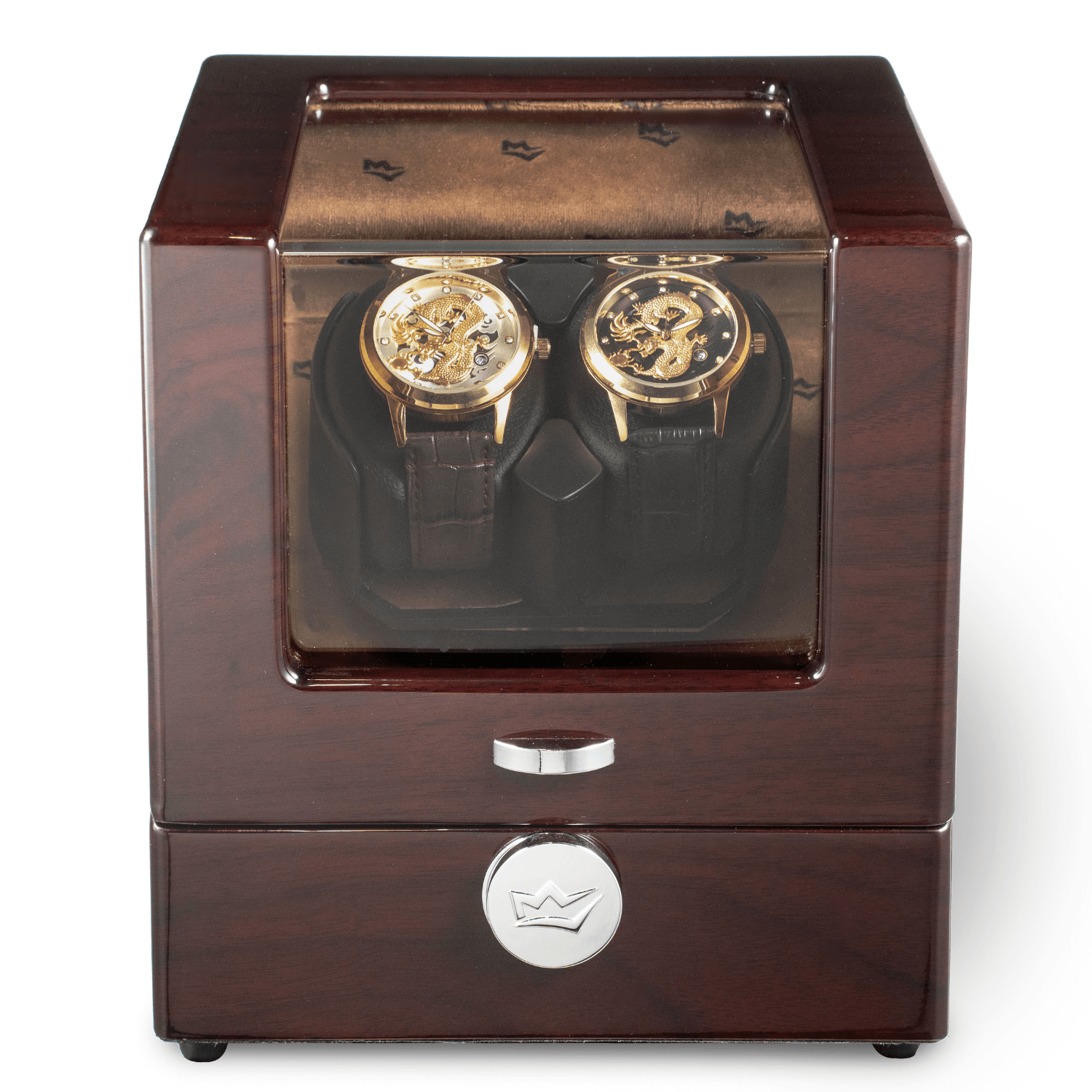 Polished Elegance Unveiled
The high-gloss lacquer finish of our Single Watch Winder presents a visually stunning exterior that both captures the eye and enhances any setting. Its sleek design not only showcases your watch but also serves as a stylish addition to your personal space.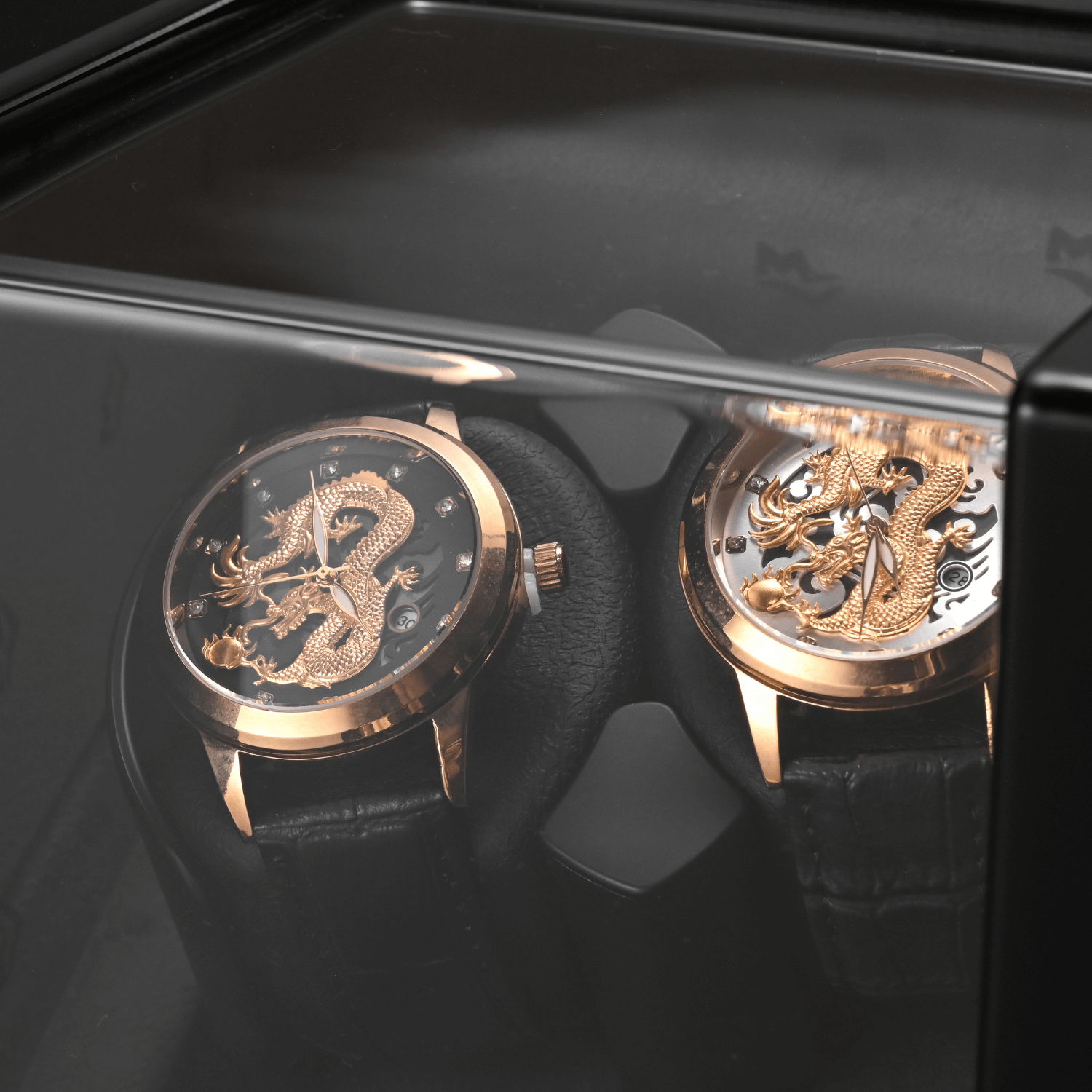 Velvet Embrace: The Essence of Luxury
The interior of the Majeste' 1 combines practicality with luxury, featuring a soft velvet lining that cradles your watch with care. Spacious and accessible, it offers both protection and presentation for your timepiece.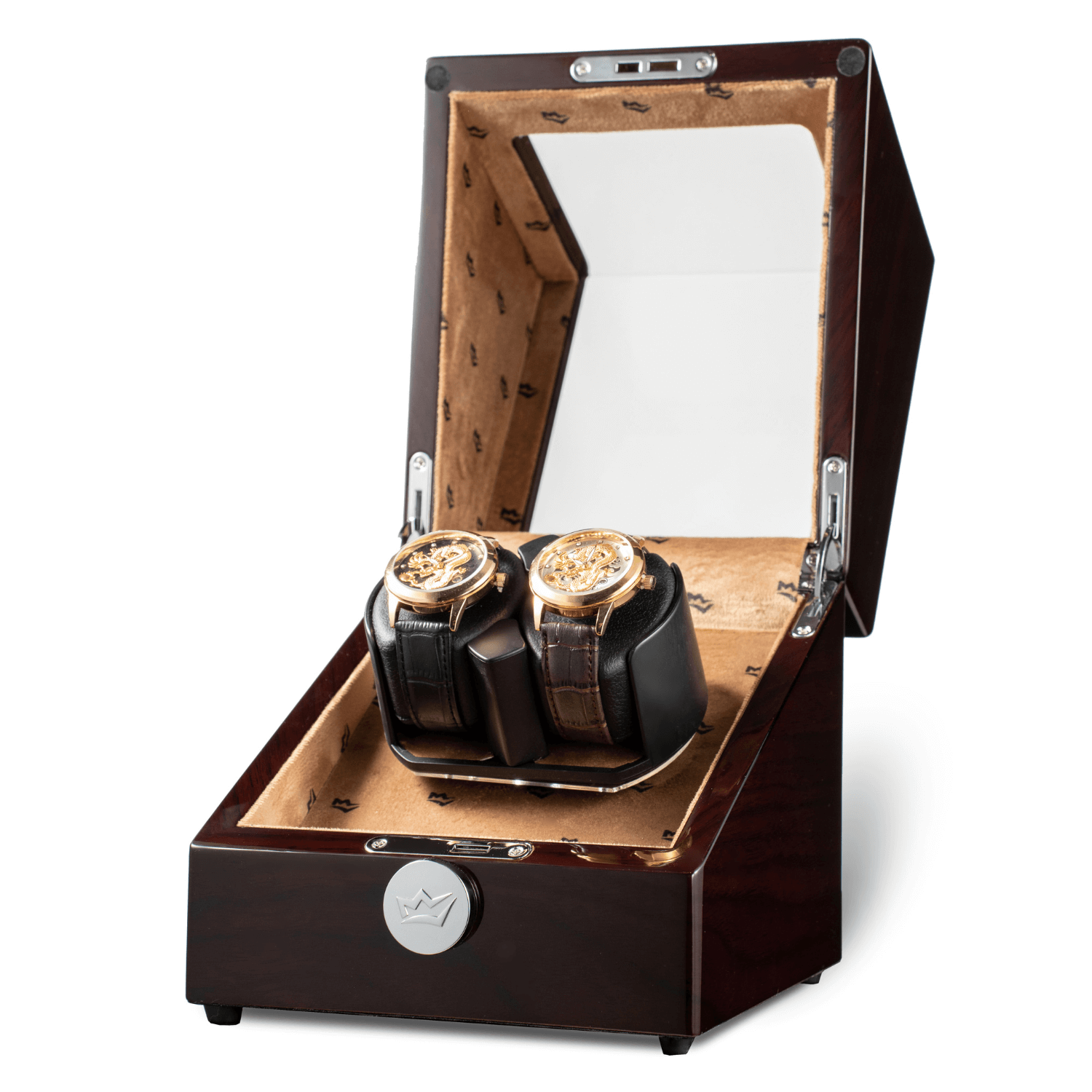 Versatile Power Solutions
Designed for global compatibility, our winders feature a versatile 5V AC/DC adapter. This ensures seamless functionality in any country, whether your home electricity is 110V or 230V. Additionally, they support 4 x AA batteries, offering continuous and flexible winder functionality to accommodate various user preferences and locations.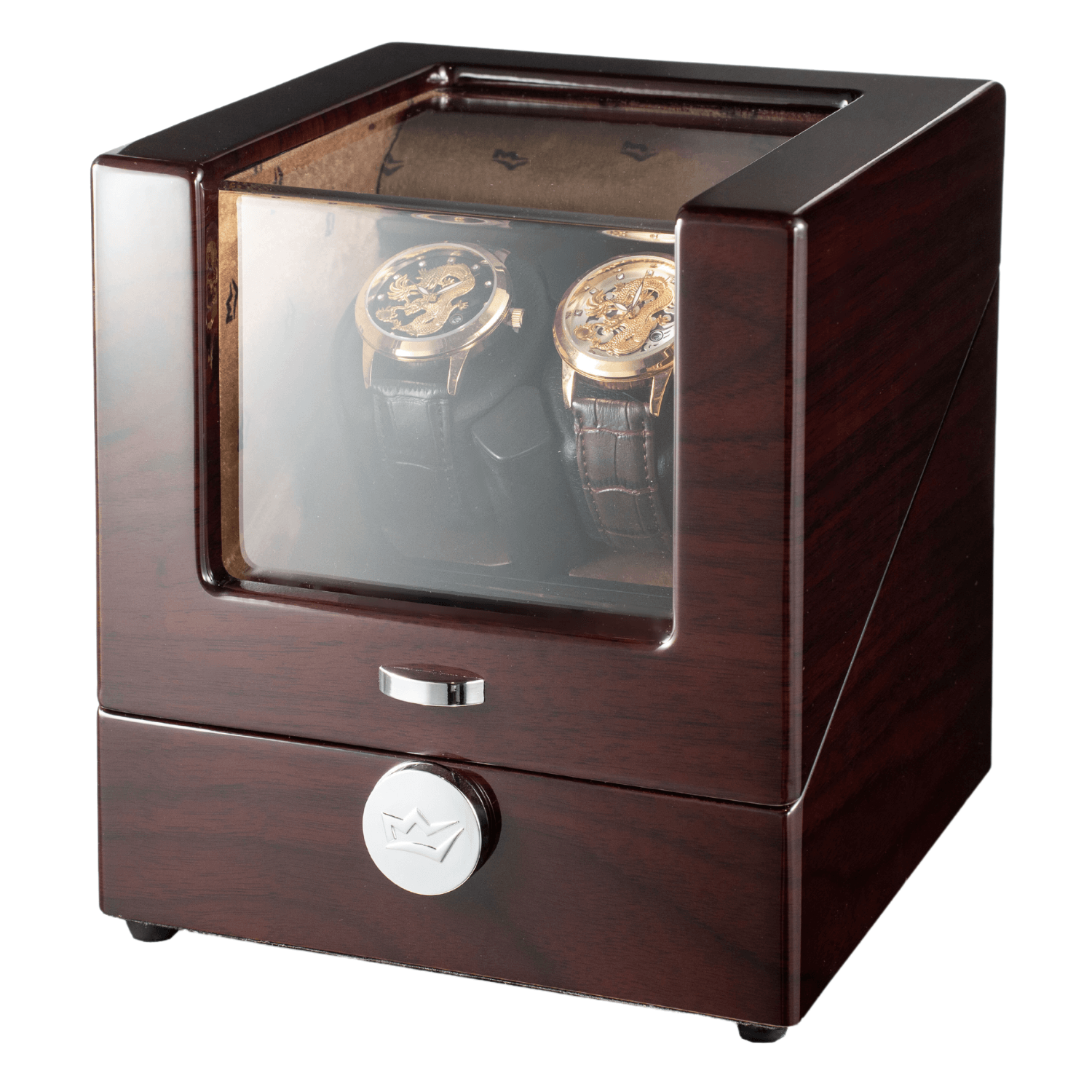 Masterful Timekeeping
Delve into the pinnacle of watch care with the Time Park® technology, a testament to precision and reliability. Orient Crown harmoniously integrates this revolutionary system, ensuring every tick your watch makes is synchronized to perfection. Complementing this is the silent motor, recognized for its whisper-quiet operation and consistent delivery. Together, they represent a symphony of engineering excellence.