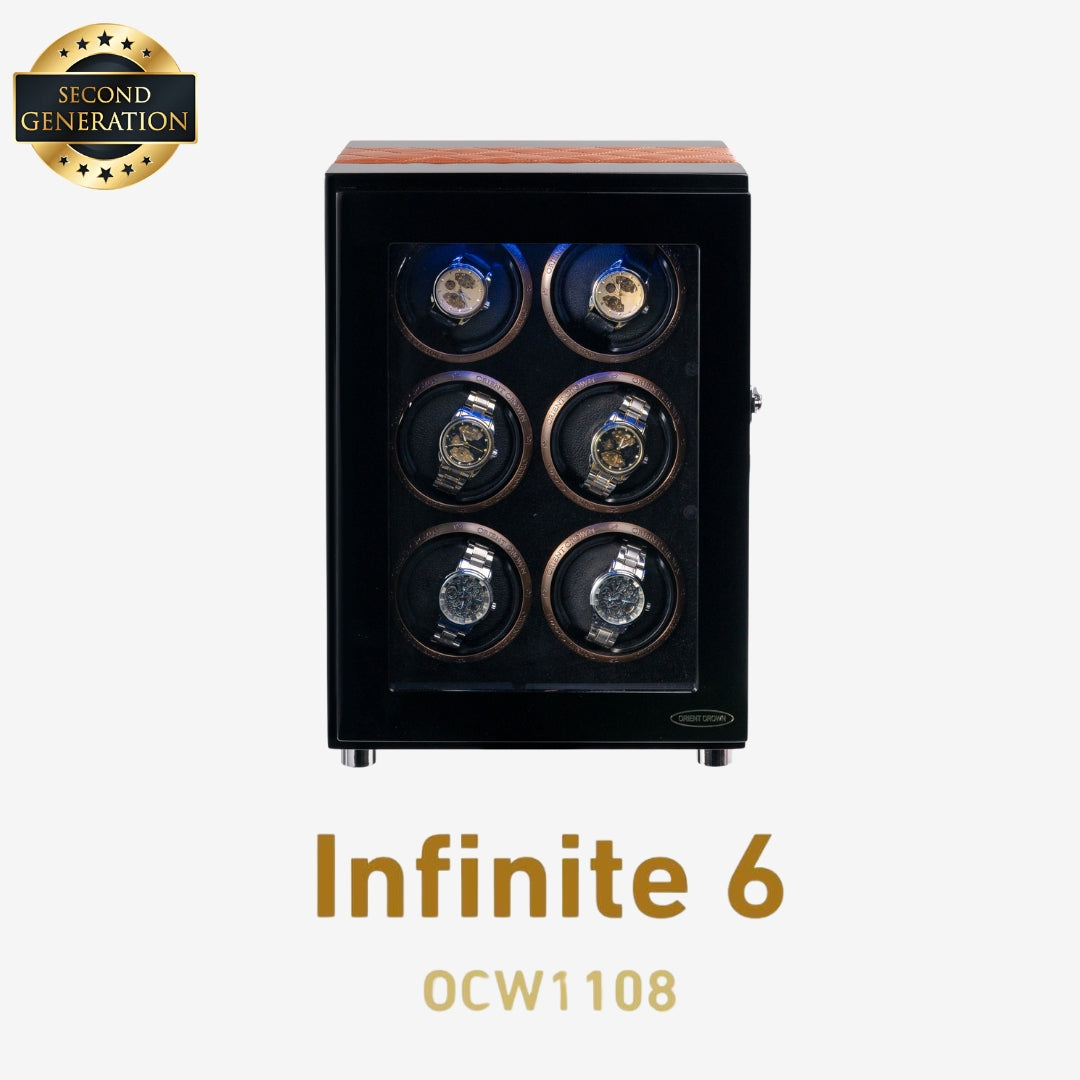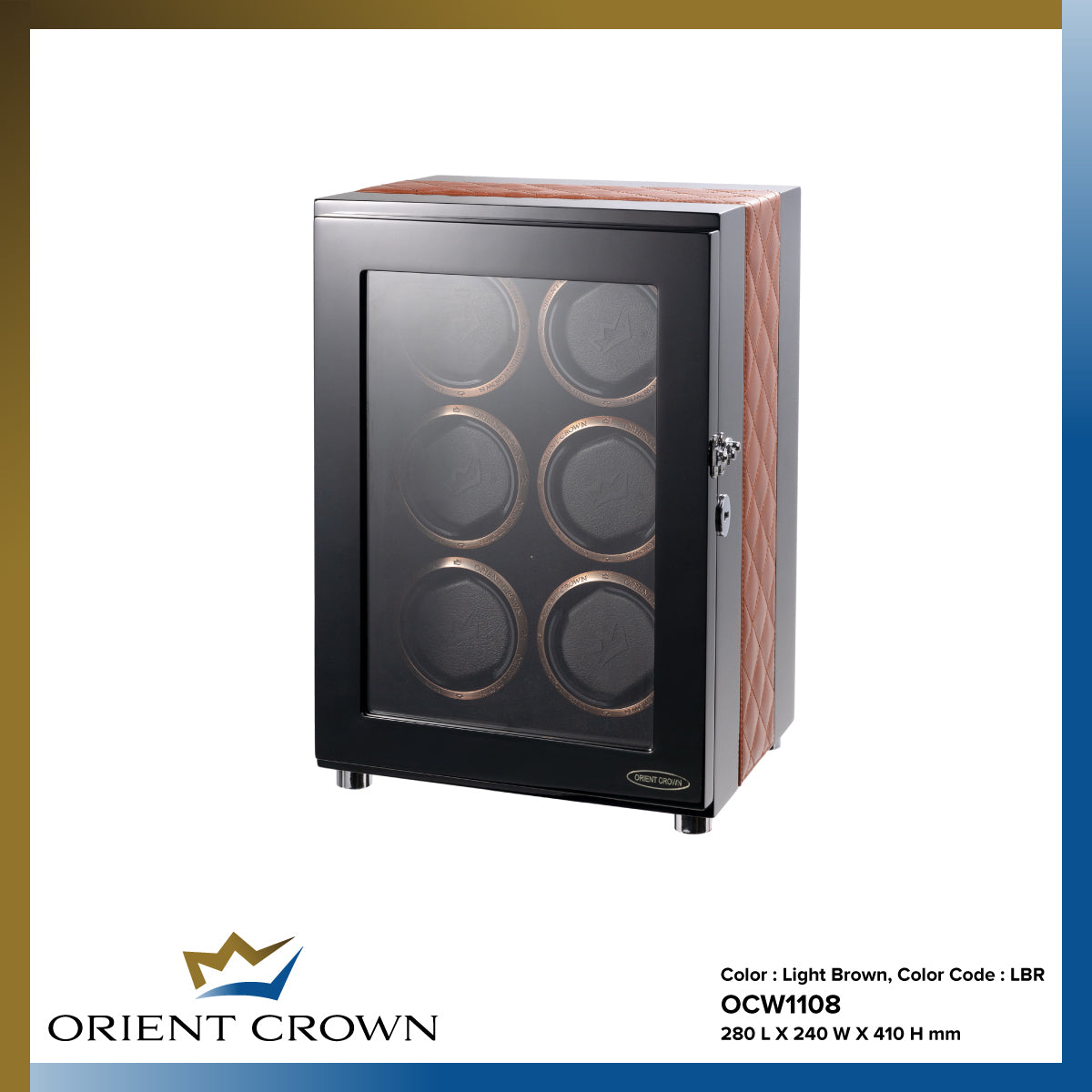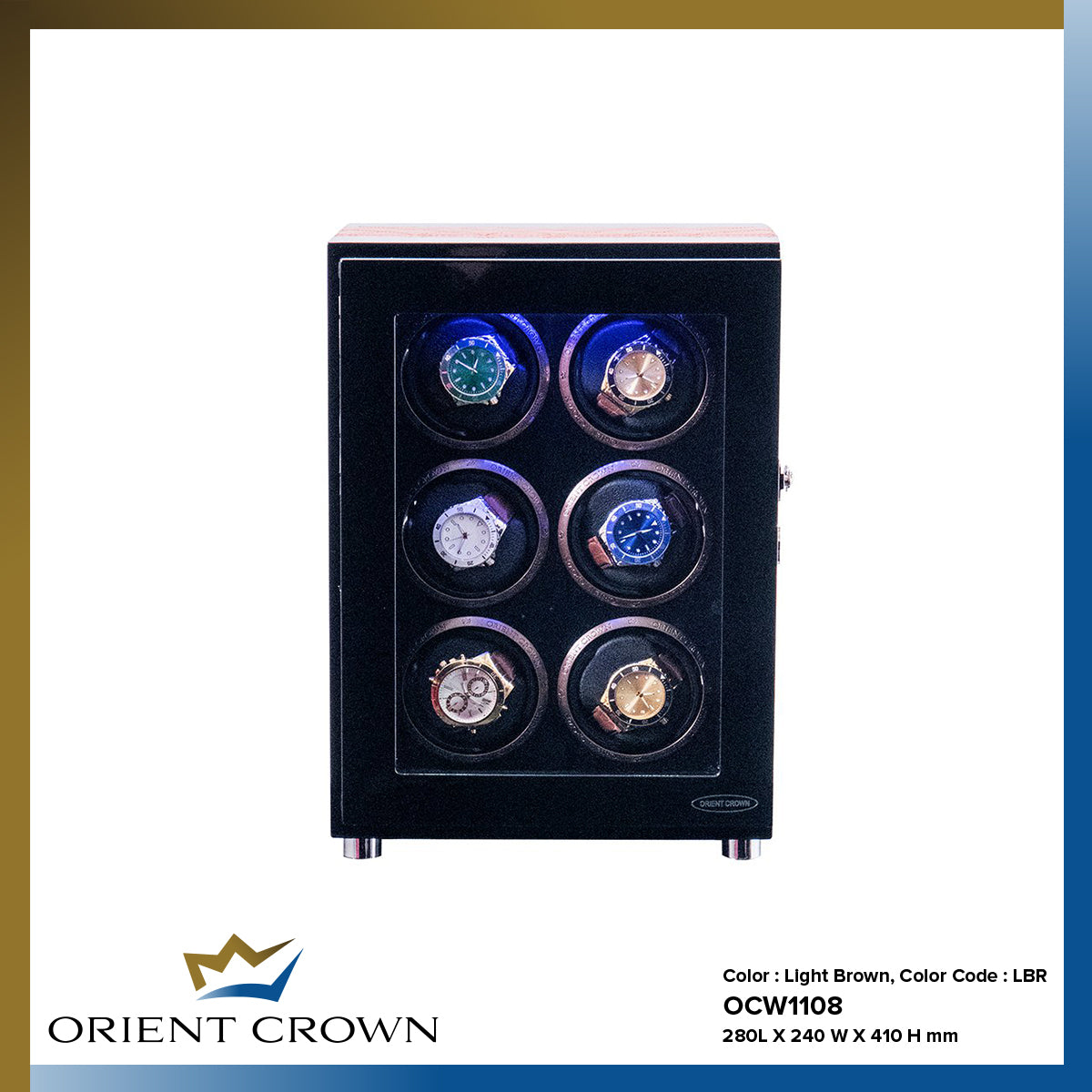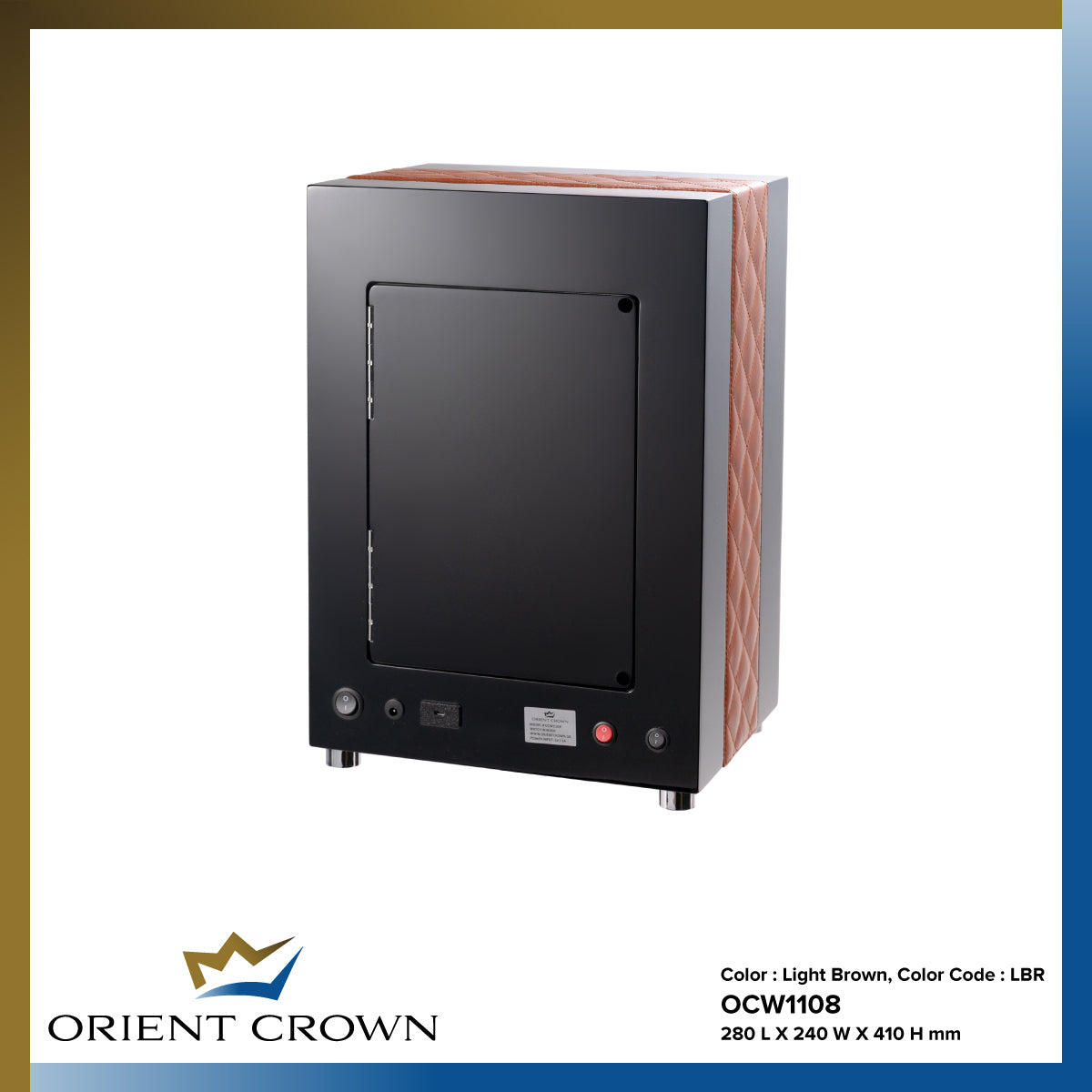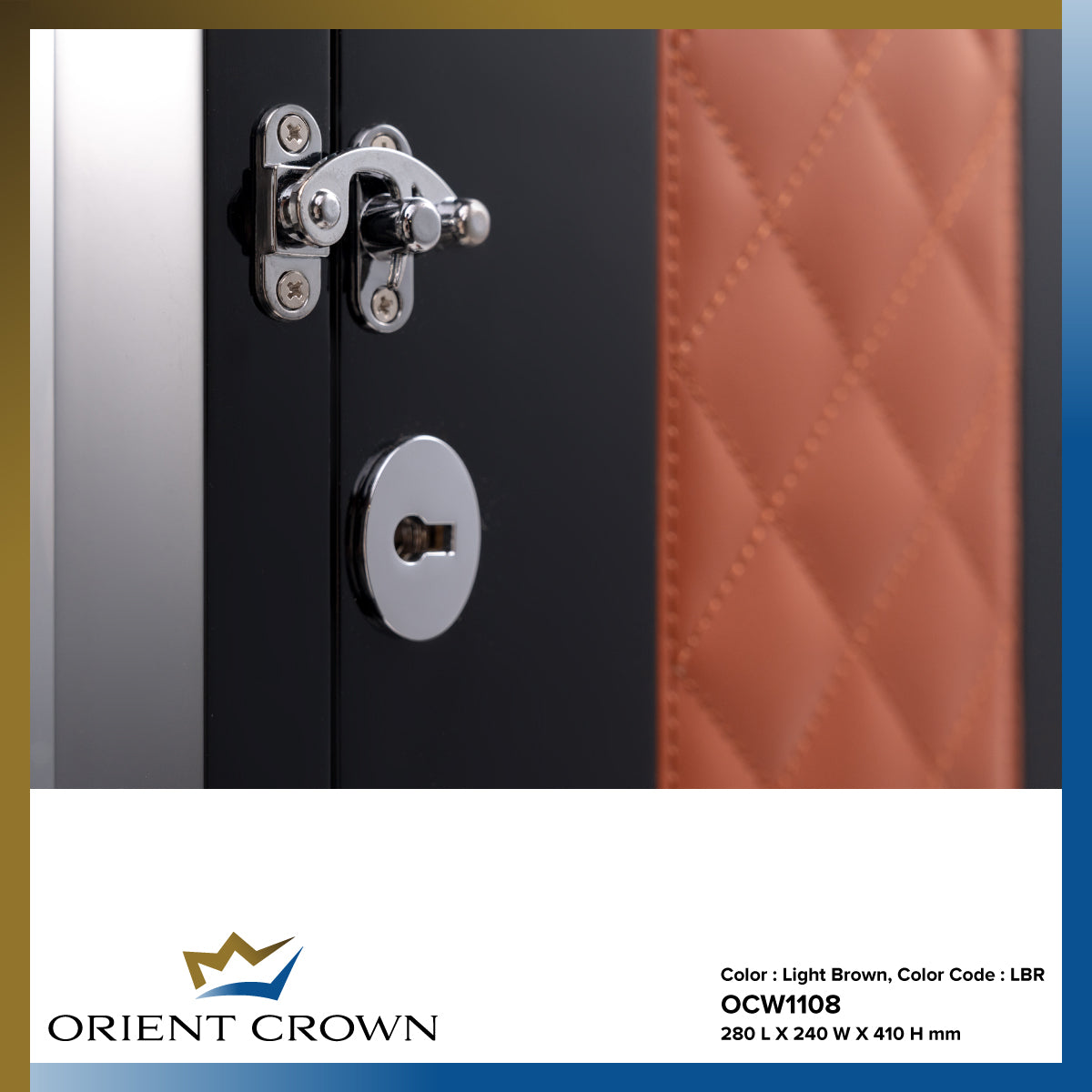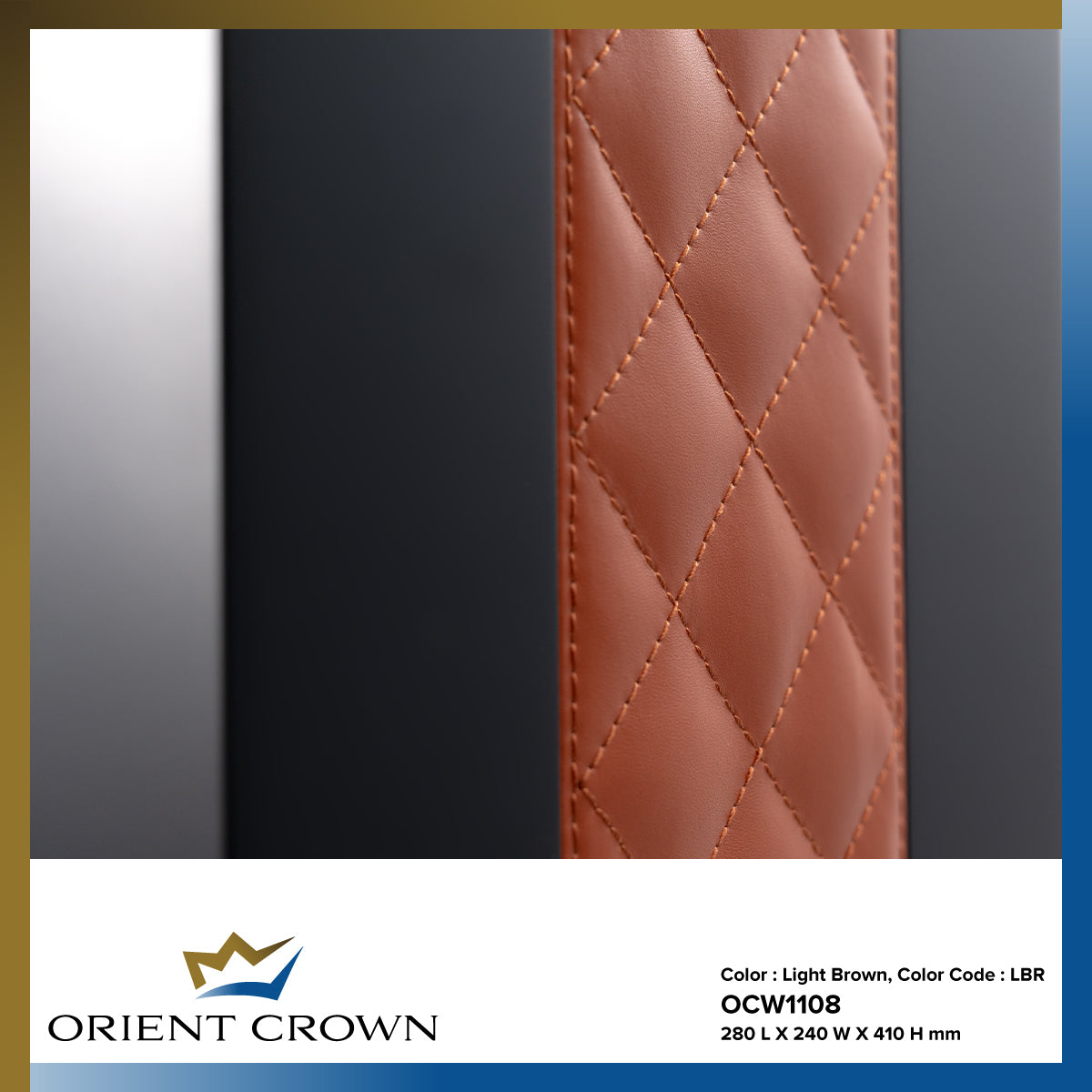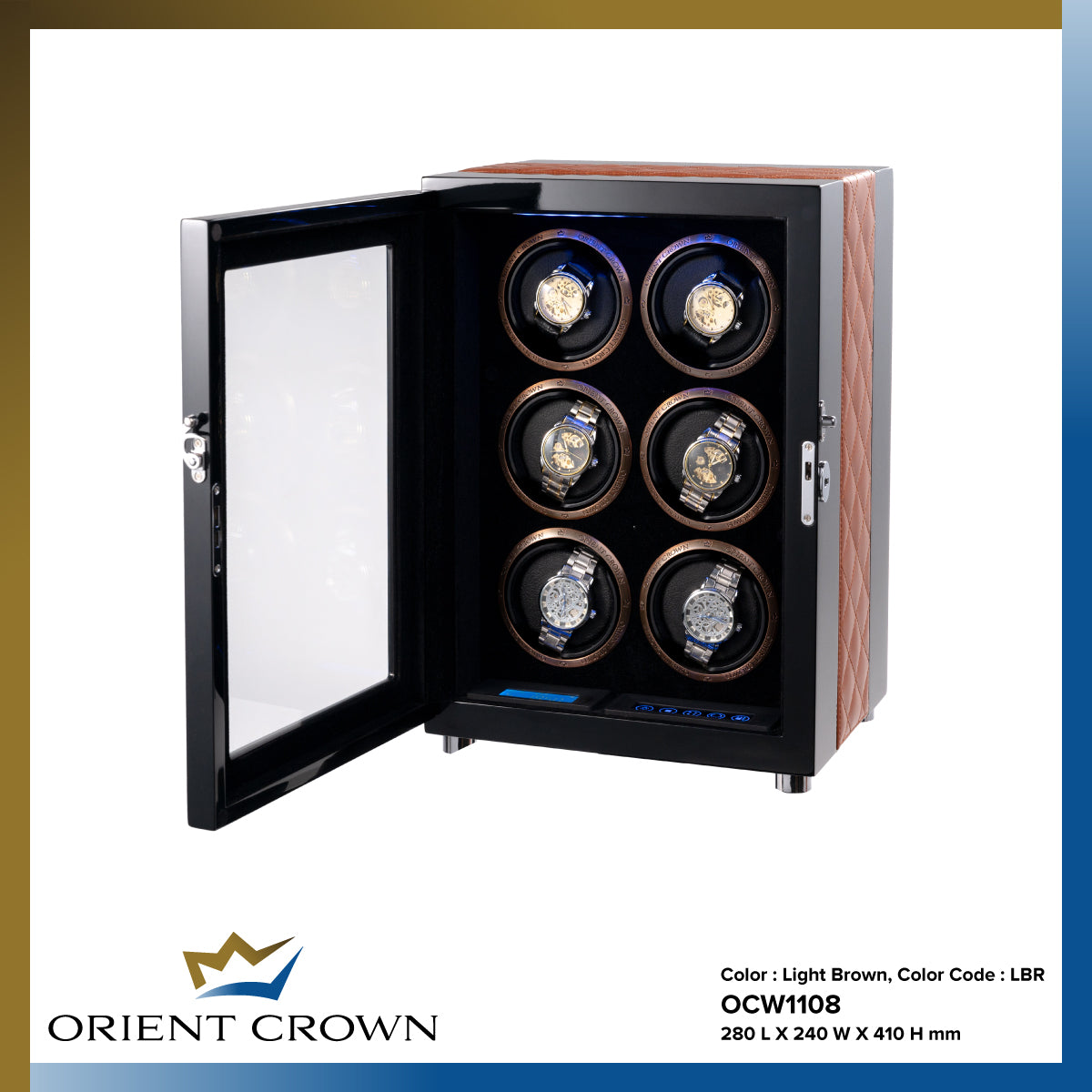 OCW1108
---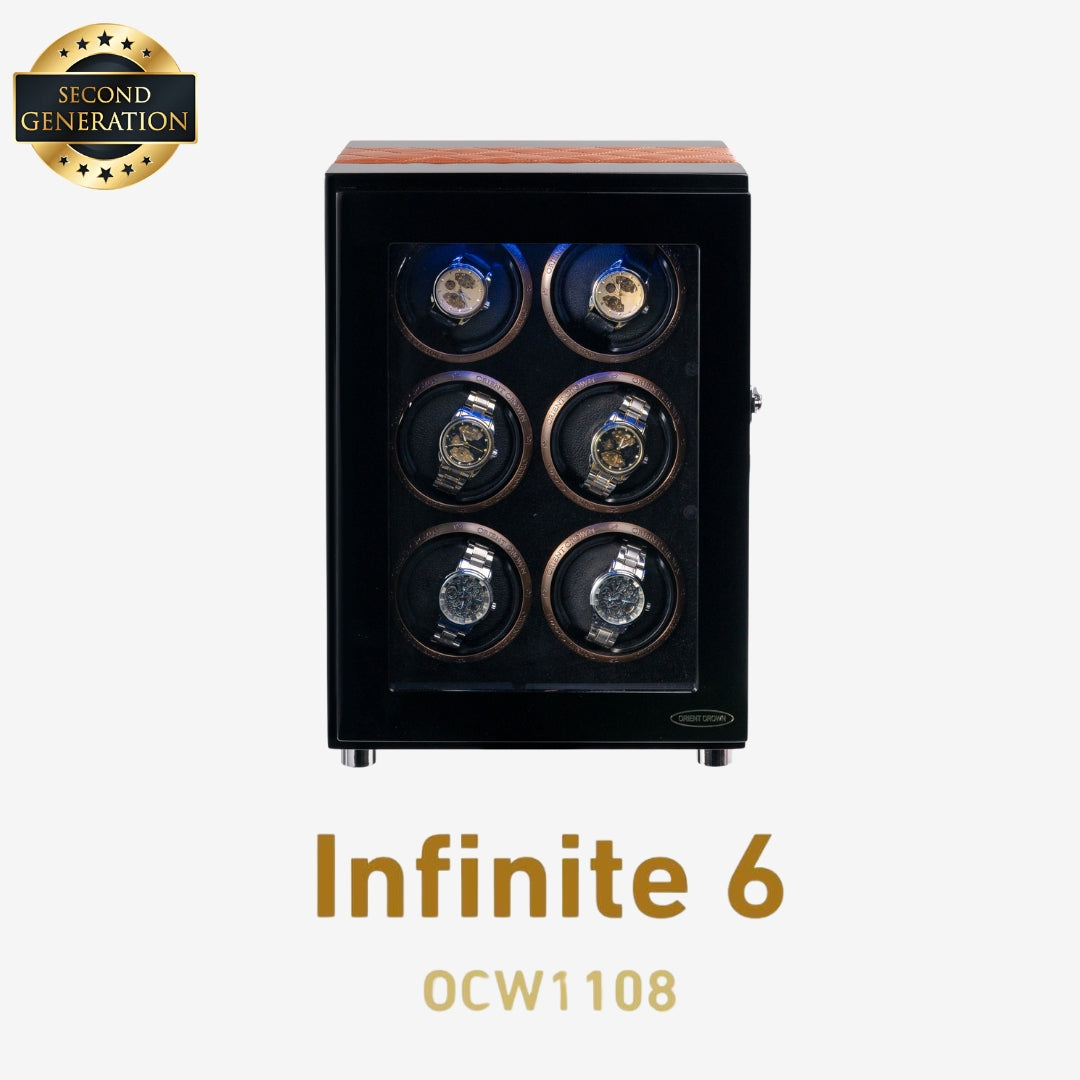 OCW1108
Sale price
$3,350.00SGD
Regular price
(/)
About the Infinite 6
Substantial Specification
Discover the flawless blend of cutting-edge winding technology and sheer luxury with the Infinité Series. Each facet speaks volumes of refined craftsmanship. Set forth on an exploration, observing the perfect melding of accuracy and splendor. Delve further, allowing each element to captivate your senses.
Materials
The Infinite 6 is crafted from an elegant combination of top grain leather and finely finished wood, coated with a high-gloss lacquer. It features tempered glass on its exterior. The interior is lined with black velvet to ensure the safekeeping of watches.
Infinite 6
Explore The Perfect Combination of Elegance and Precision With Our Watch Winder.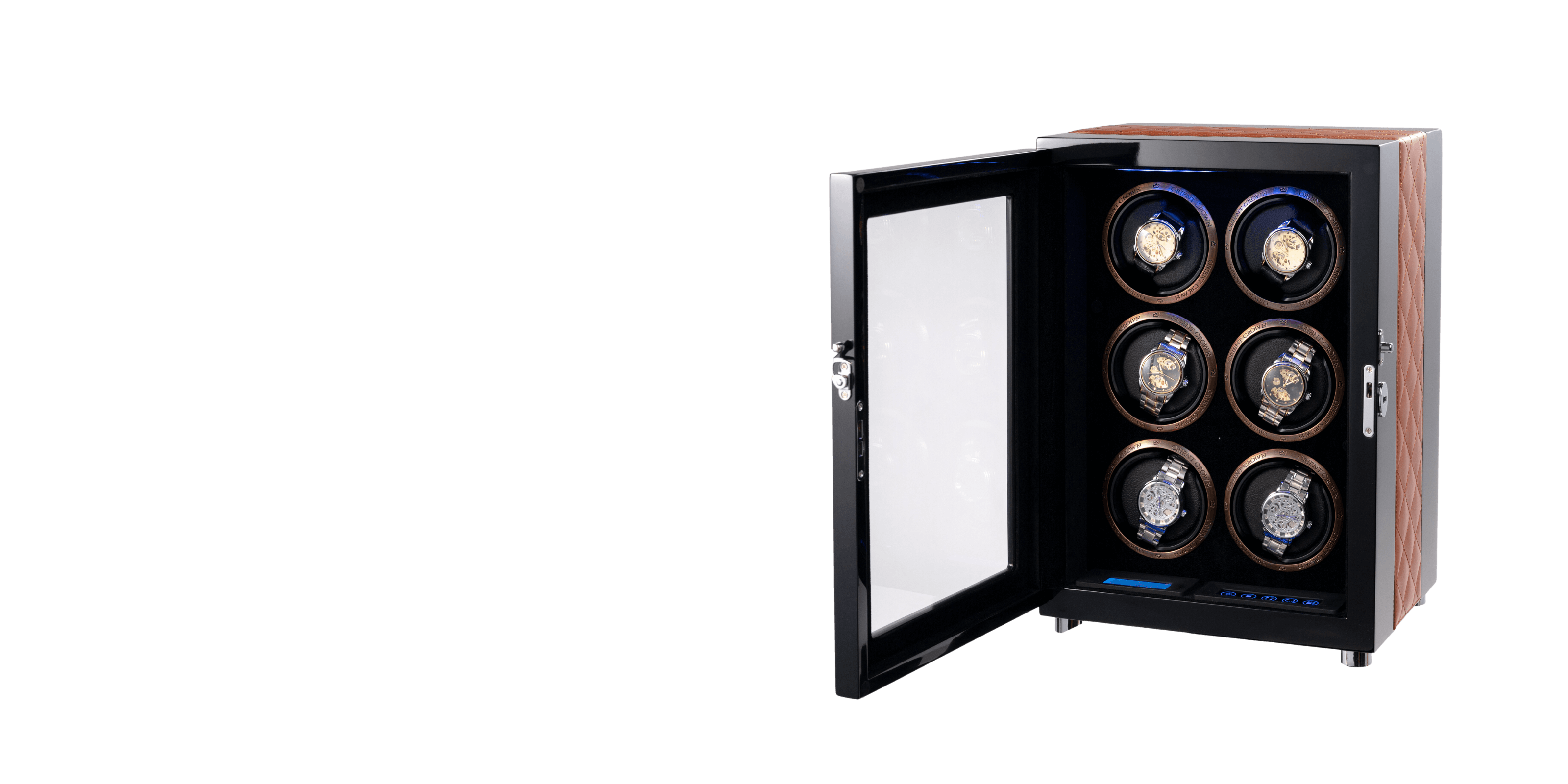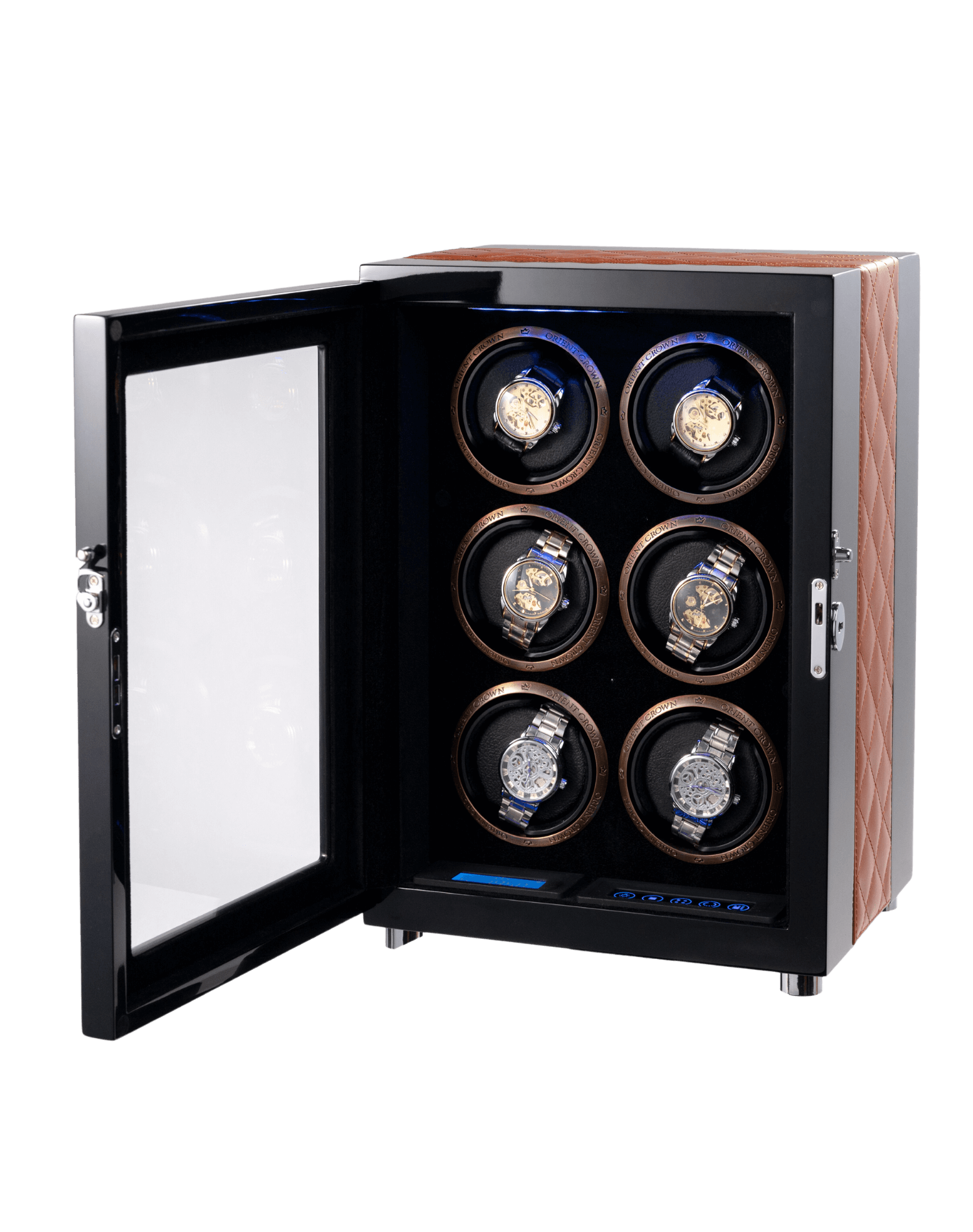 Automatic Pause-Resume
- Embrace uninterrupted security and effortless usage with our door sensor's automatic pause-resume while opening and closing process.
The Winders
- The cups can hold any kind of your automatic timepieces no matter what it's width was which means that it's suitable for all brands.
Controller
- Dive into 16 precise TPD settings and illuminate your watches with integrated LED brilliance while customizing care via an intuitive screen – turning timekeeping into an exciting, personalized experience.
The Pane
- Lockable door with a tempered glass front that unveils timepieces' souls, letting you feel every heartbeat of passing moments.
6
Watch Winders
Caress your watches in a cradle of luxury - our deep-cup 6-watch winder, where Time Park® technology weaves an intimate dance of time, honoring each cherished moment.
2
Years Satisfactory Warranty
Every winder we craft is not just a product but a promise—a promise of durability, superior performance.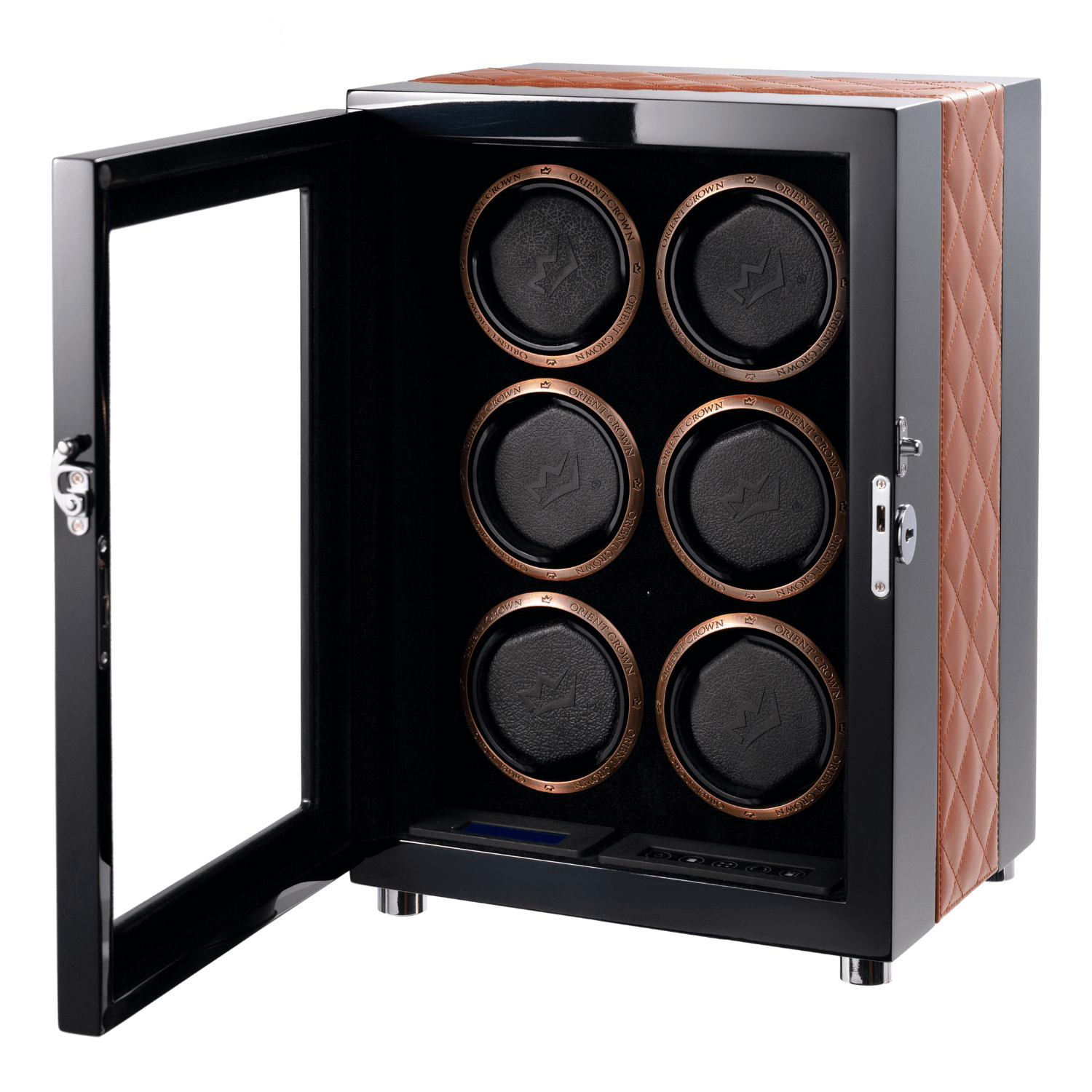 A Vision in Black
The Infinité Series stands as a masterclass in craftsmanship, featuring an exterior draped in a sophisticated black wood finish, magnified by high-gloss lacquer. At the heart of this beauty lies a top grain leather belt. As your gaze moves inward, the plush black velvet interior unfolds, offering a stark yet harmonious contrast. Together, these elements form a design that is as much about aesthetic allure as it is about preserving the grandeur of each timepiece it encases. In this series, luxury and care are interwoven in every fiber and finish.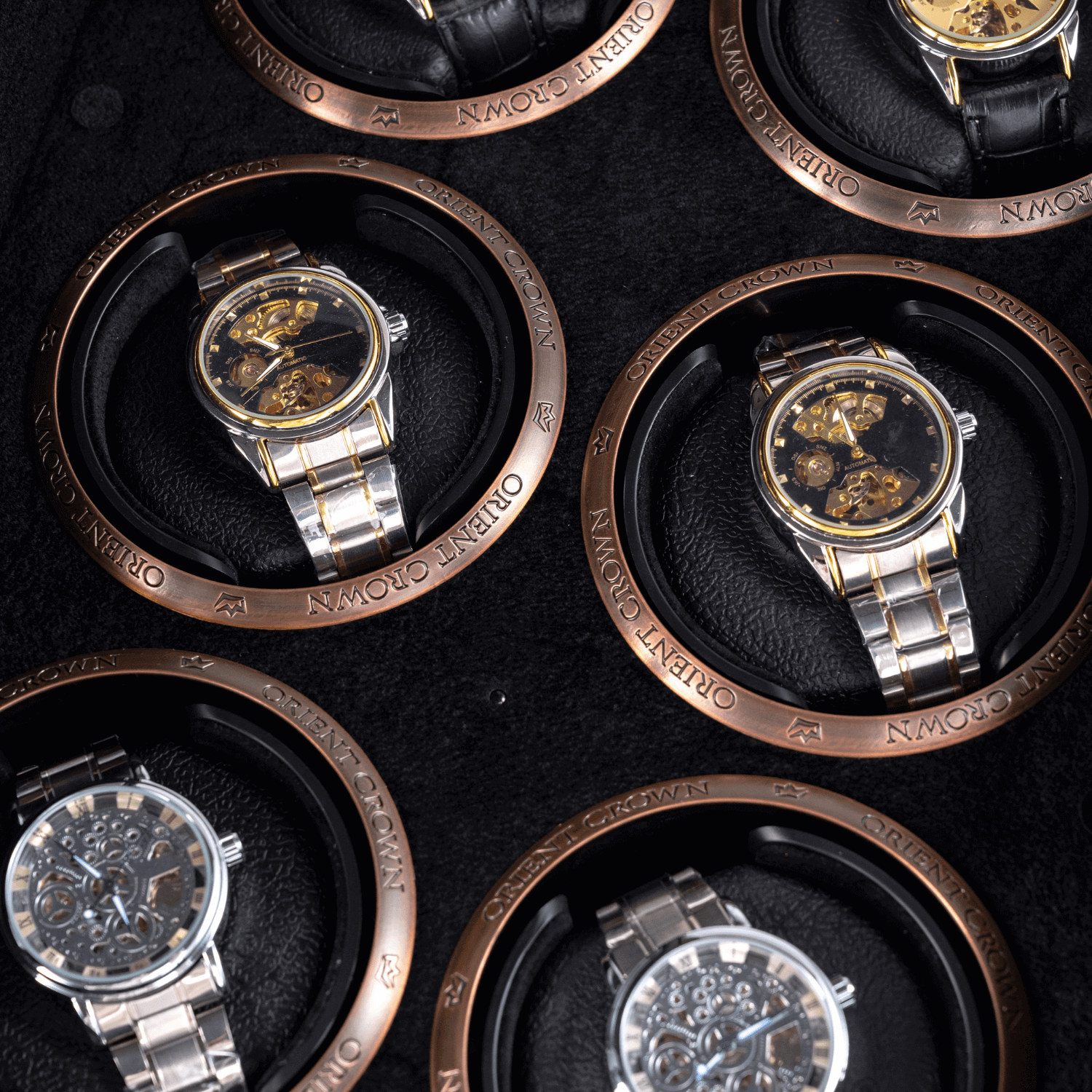 Friction Elimination
Dive into the harmony of a spacious yet compact design, ensuring friction-free storage for each cherished timepiece. Through a large tempered glass front, every watch is prominently displayed in its dedicated space, preserving its pristine condition while minimizing contact and maximizing care.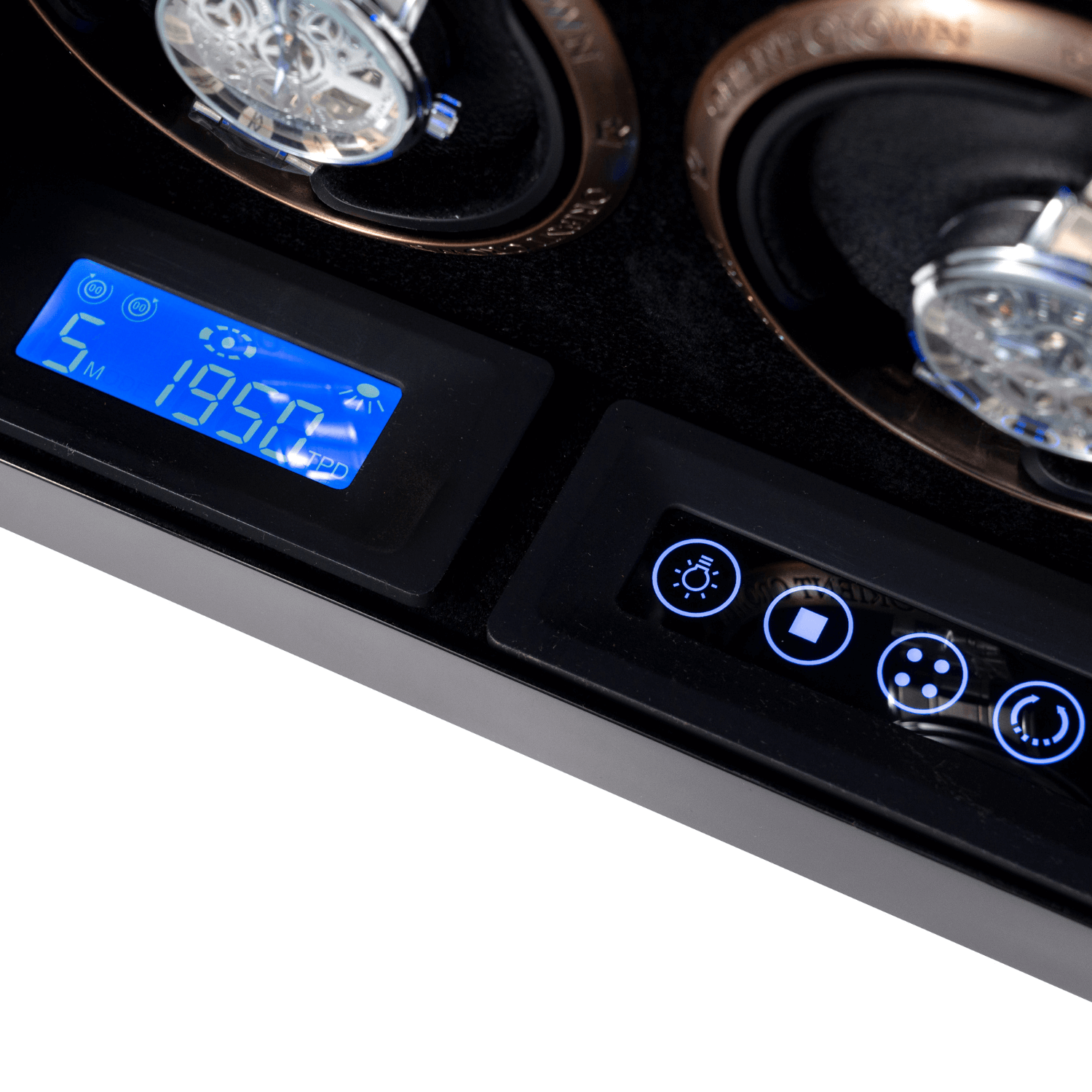 Personalized Precision in Every Turn
Not only can you select from three distinct movement modes - clockwise, anti-clockwise, or bi-directional - but you're also empowered to fine-tune within a range that spans from 650 to 1950. Here, every choice is a reflection of your preference, ensuring your timepiece moves in harmony with your desires.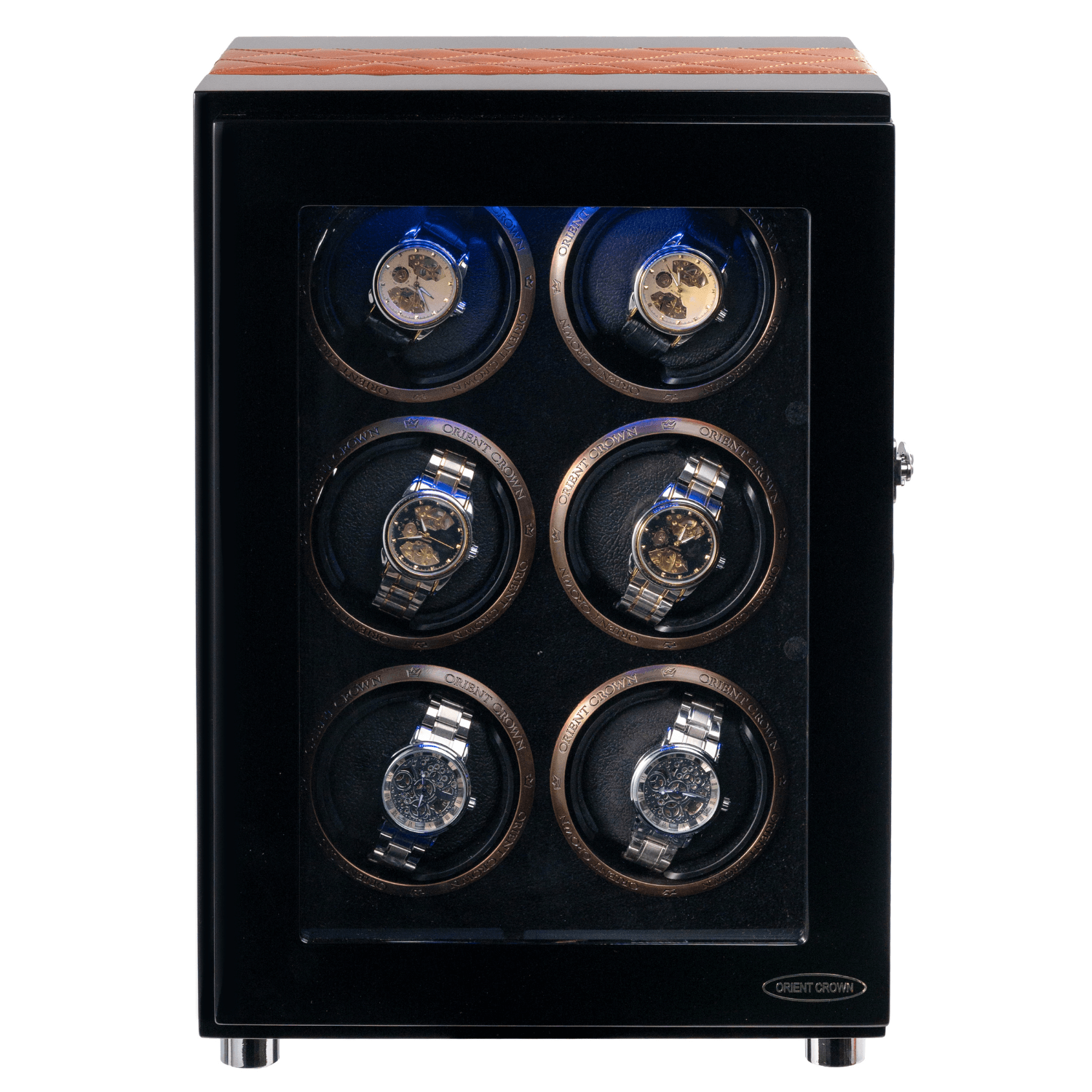 Masterful Timekeeping
Delve into a domain of quiet accuracy, where the silent motors, infused with Time Park® technology, operates in hushed harmony. Each graceful rotation showcases the pinnacle of engineering mastery, reflecting the art of silent elegance in motion.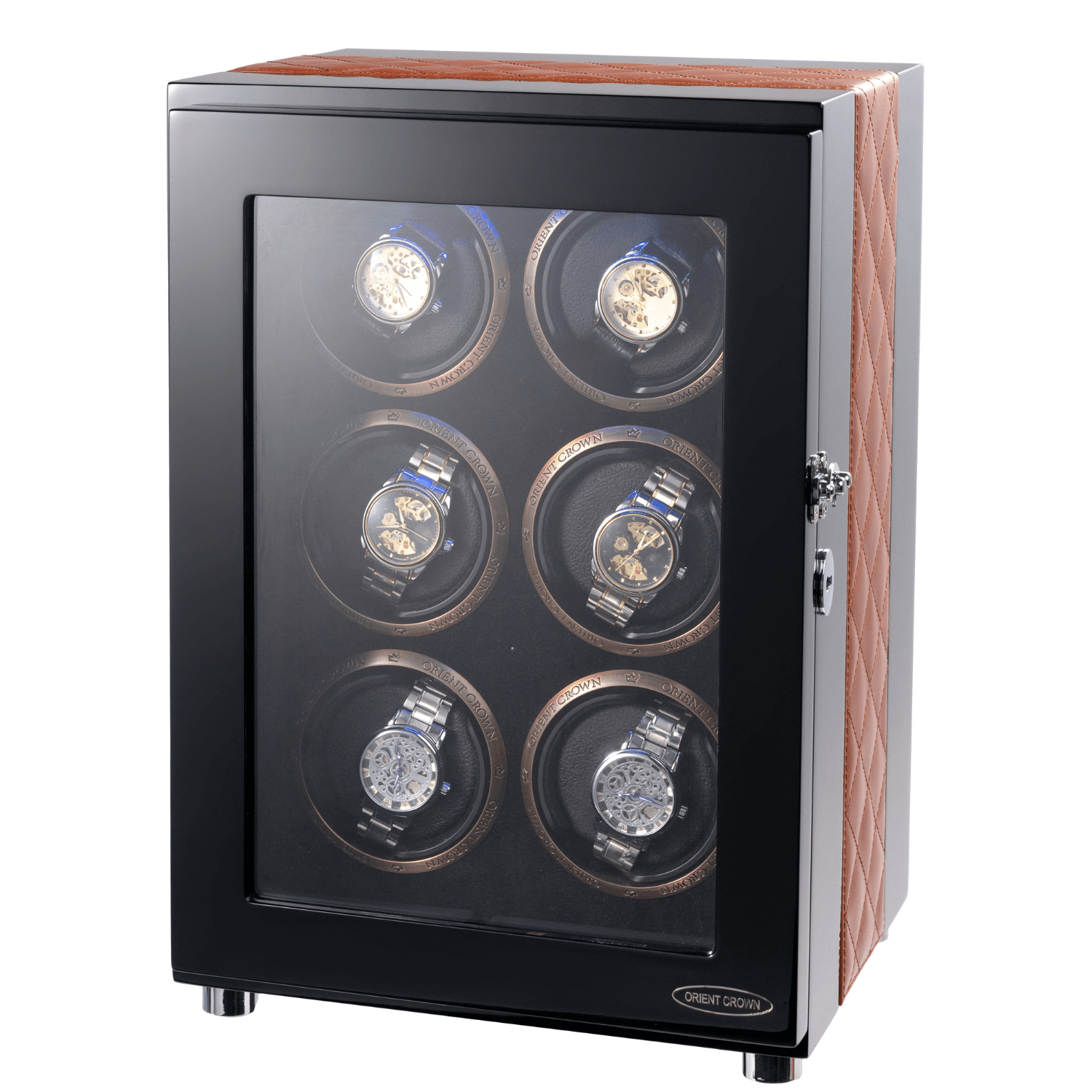 Power Flexibility
Designed for global compatibility, our winders feature a versatile 5V AC/DC adapter. This ensures seamless functionality in any country, whether your home electricity is 110V or 230V.