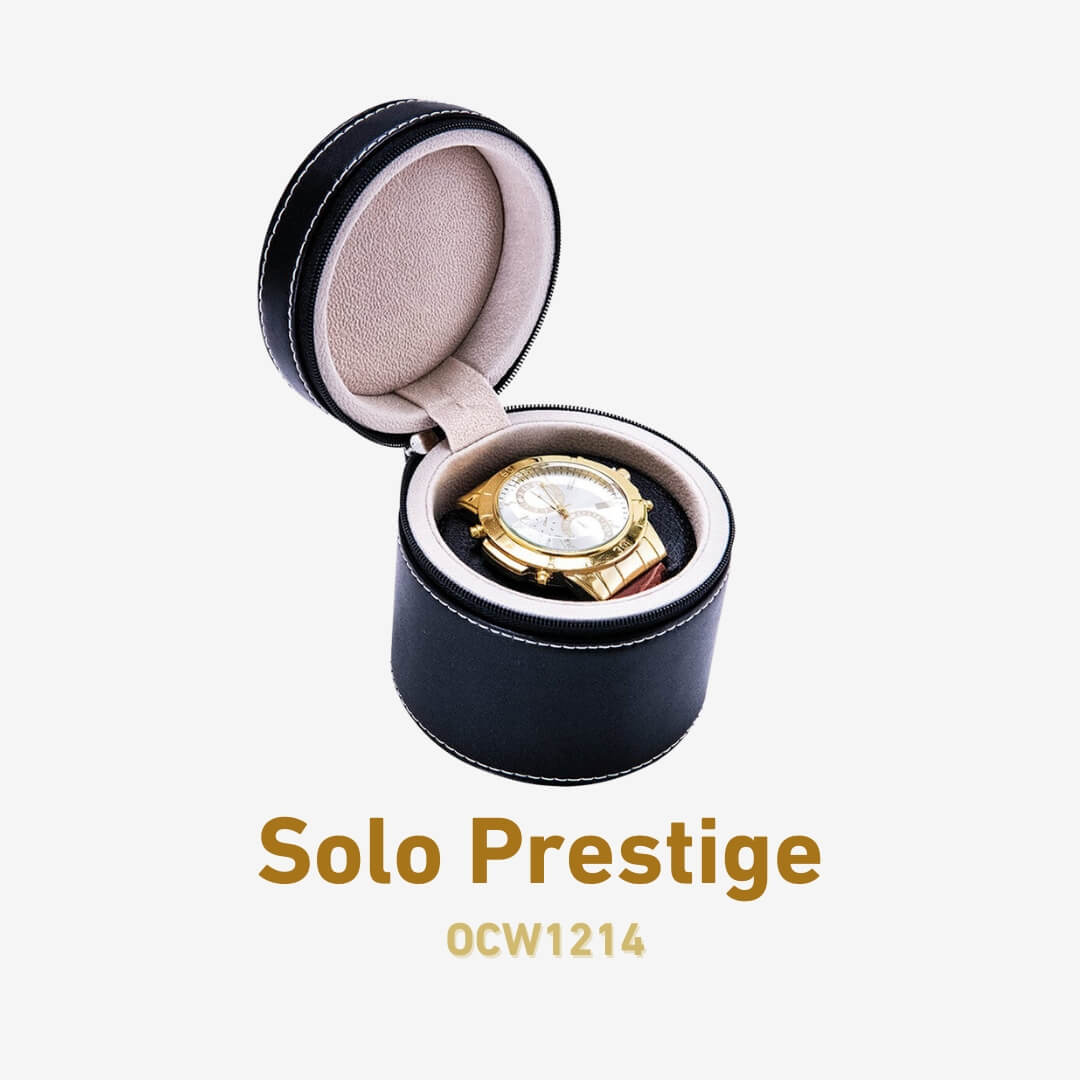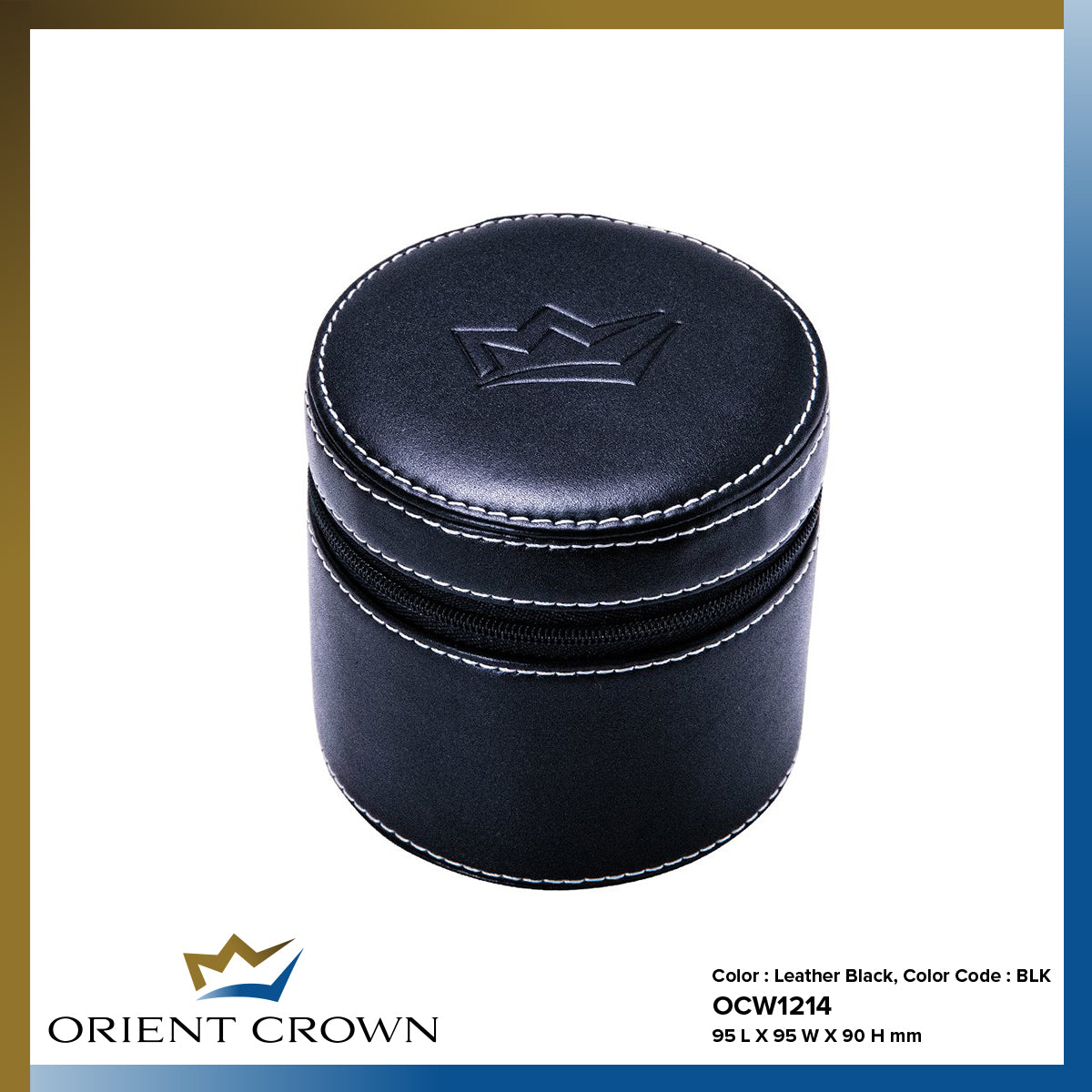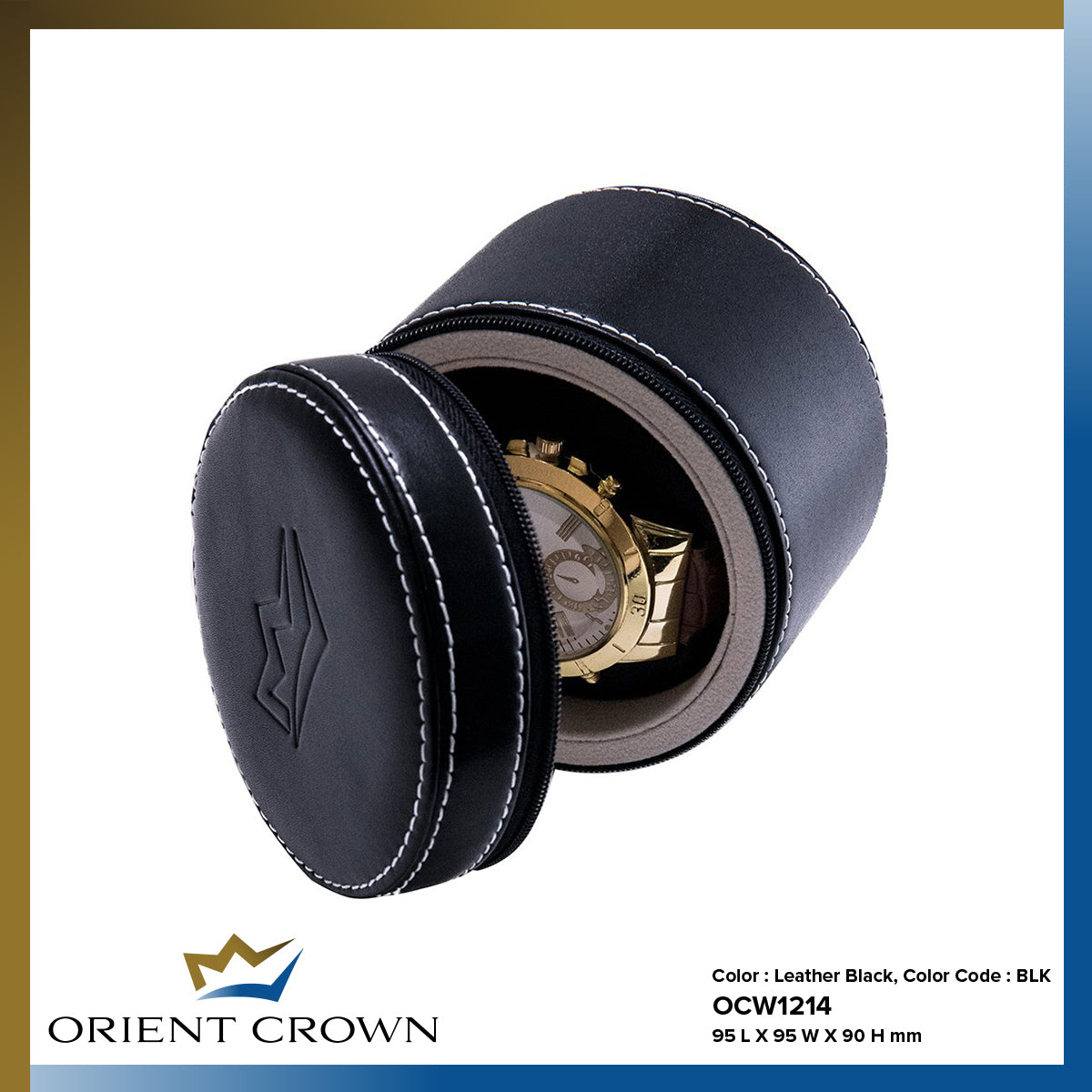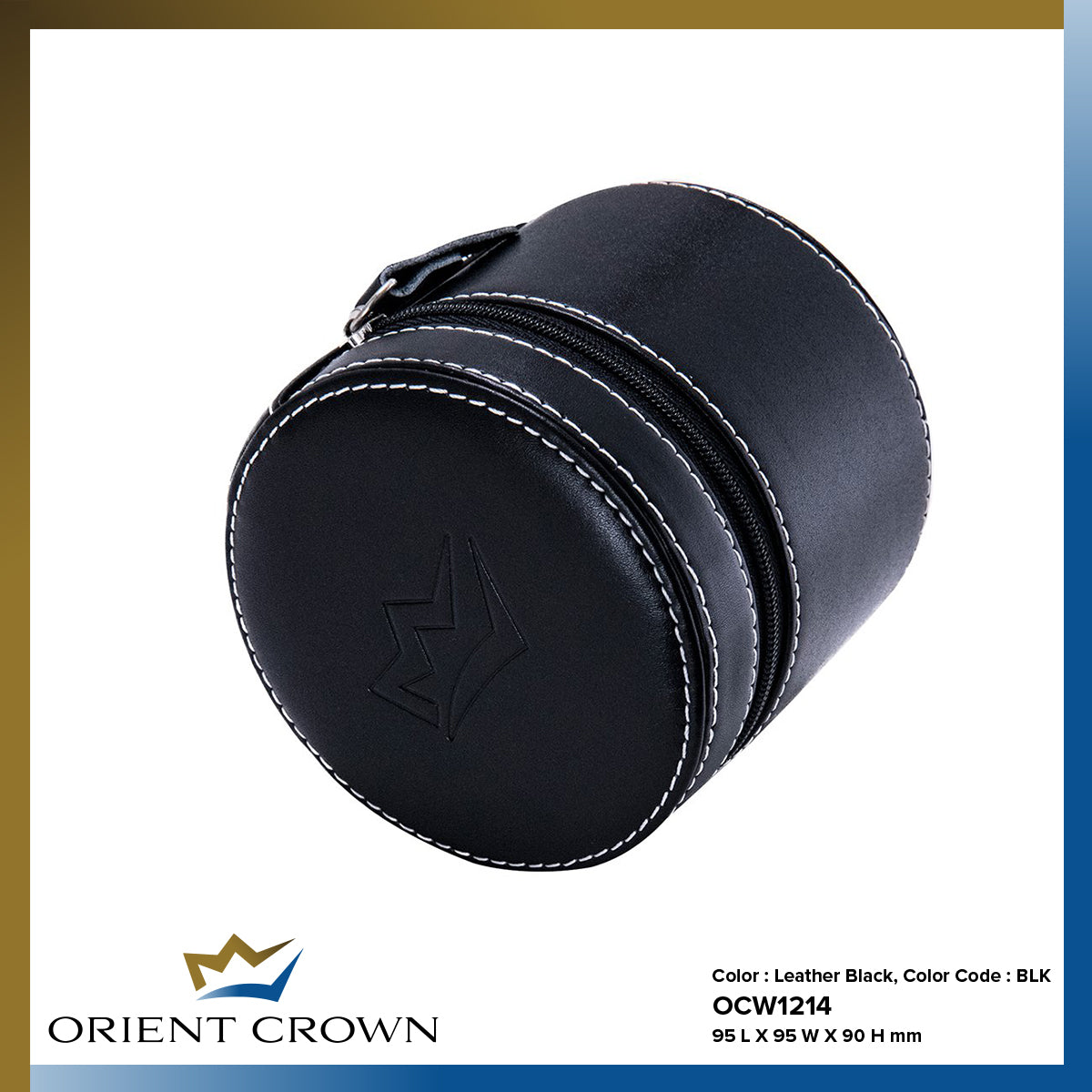 OCW1214
---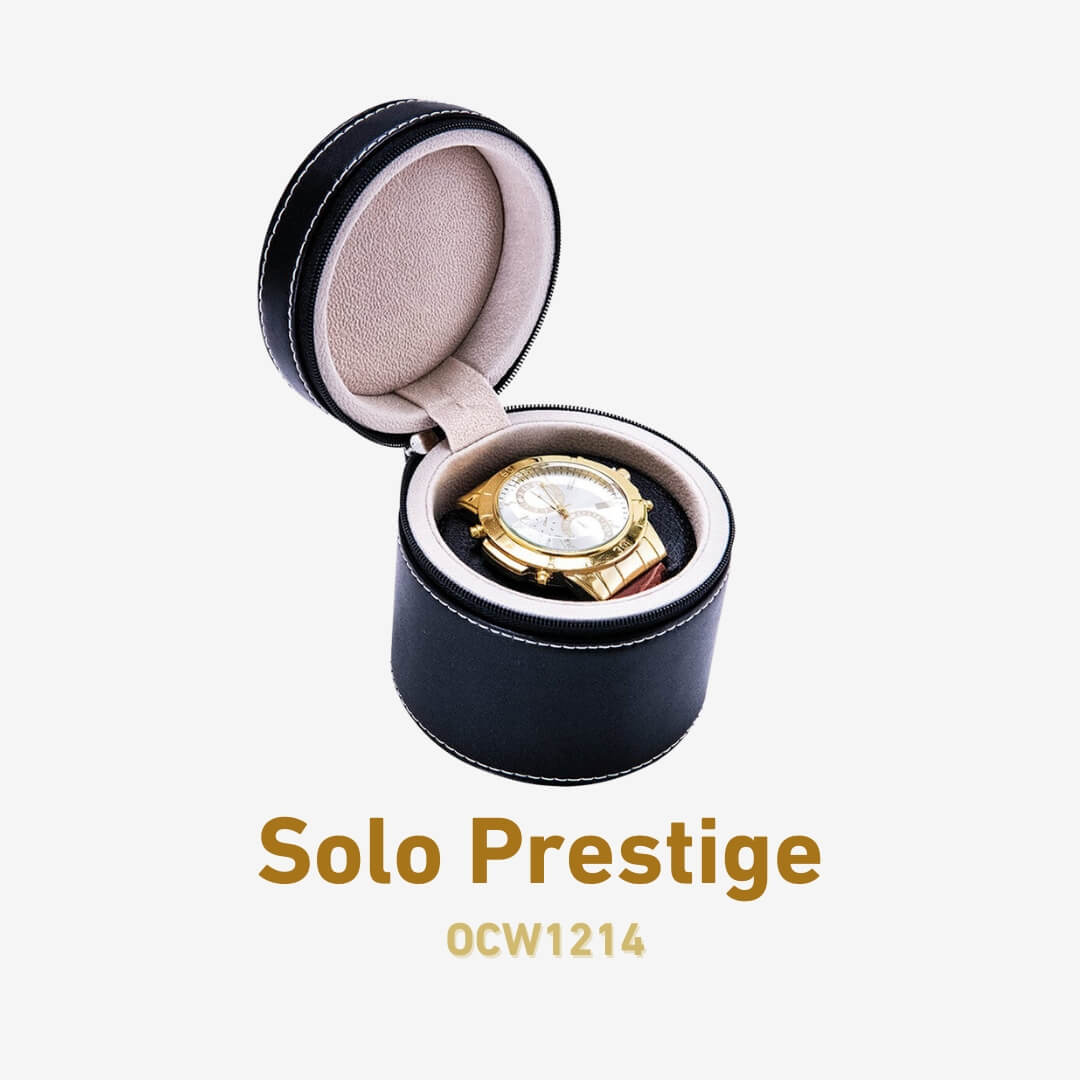 OCW1214
Sale price
$155.00SGD
Regular price
(/)
About the Solo Prestige
Refined Mobility
The Leather Travel Accessories collection marries practicality with elegance, featuring top grain leather crafted to safeguard your valuables. Compact and lockable, these items offer protection with a luxurious touch, perfect for travel or as a refined gift, symbolizing sophistication for those on the move.
Materials
The Solo Prestige case marries luxury with practicality, employing top grain leather for its durable yet elegant exterior. Inside, a soft velvet lining coupled with high-quality suede fabric ensures the interior is just as lavish, providing a plush, protective environment for your watch.
Duo Prestige
Experience the Perfect Harmony of Style and Precision with Our Sleek Design, Superior Protection Combo!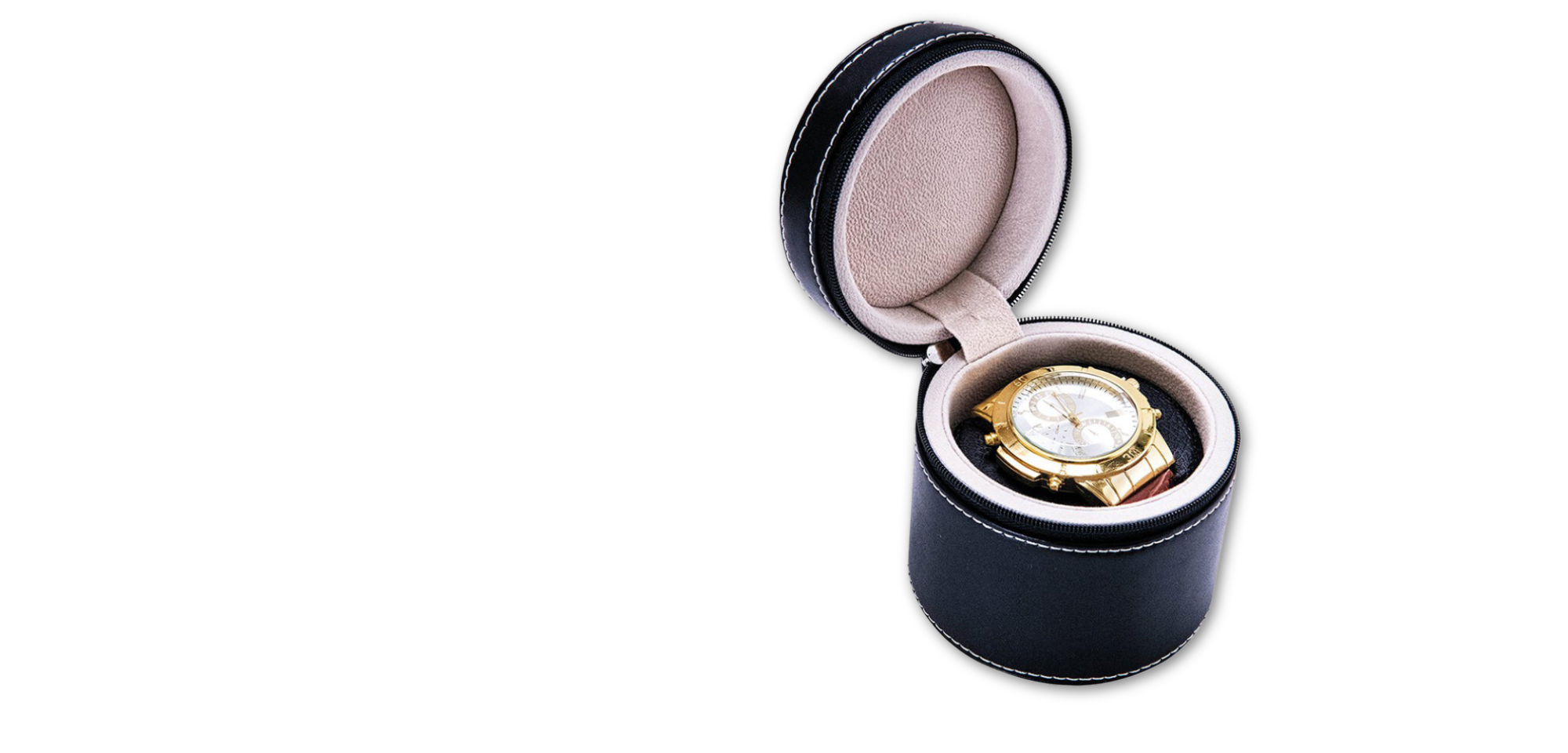 Top Grain Leather
- The Solo Prestige is wrapped in top grain leather, offering a robust exterior that commands respect and ensures durability, making it a steadfast companion for your valued timepiece.
Plush Suede Interior
- The interior of the Solo Prestige is a haven of luxury, featuring soft velvet lining and plush suede fabric that cradles your watch in a bed of opulence, safeguarding it against scratches and impacts.
Memory Foam Cushion
- Equipped with a memory foam cushion, the Solo Prestige adapts to the contours of your watch, providing tailored protection and preventing your timepiece from shifting during movement.
1
Watch Storge
Designed to cater to a variety of storage needs, providing secure and ample space for watches, ensuring your collection remains organized and accessible.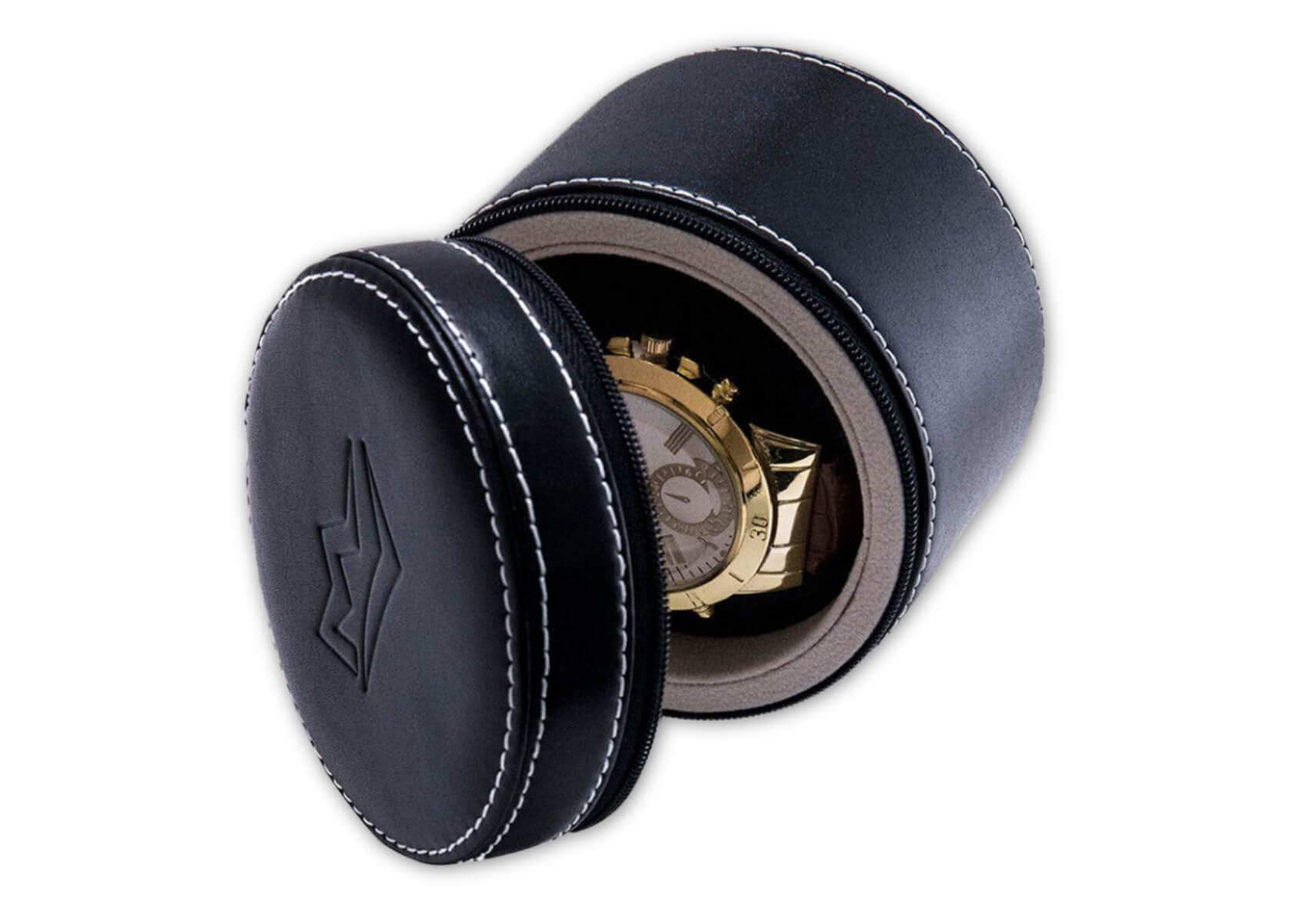 Luxury on the Go
Designed for the discerning traveler, the Solo Prestige is your watch's luxurious home away from home. Its slim profile makes it a breeze to carry, encapsulating elegance in every journey.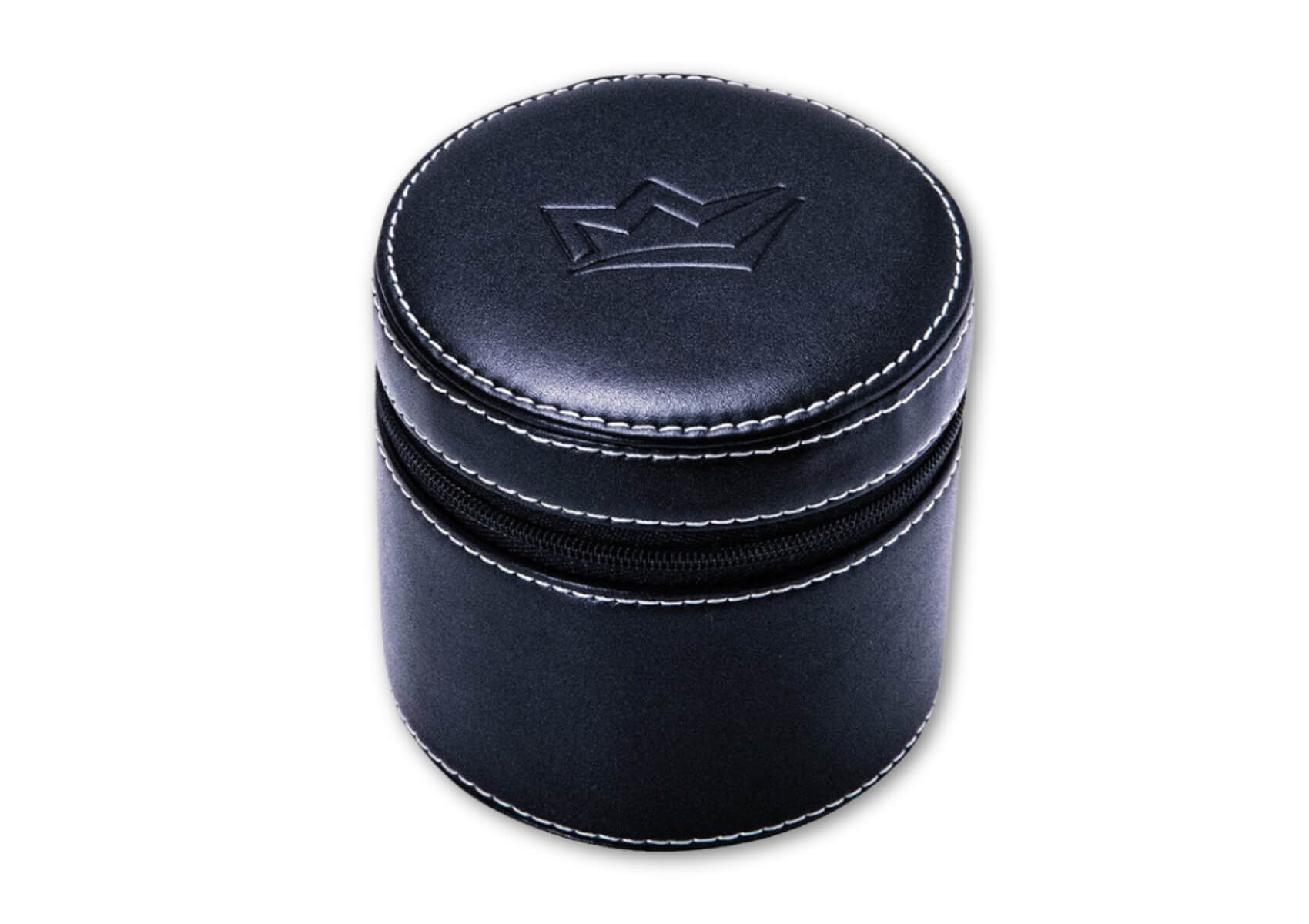 Elegant Security
The Solo Prestige isn't just about aesthetics; it's a fortress for your watch. Its compact size belies a secure, memory foam embrace, ensuring that even during the most turbulent travels, your watch remains snug and secure.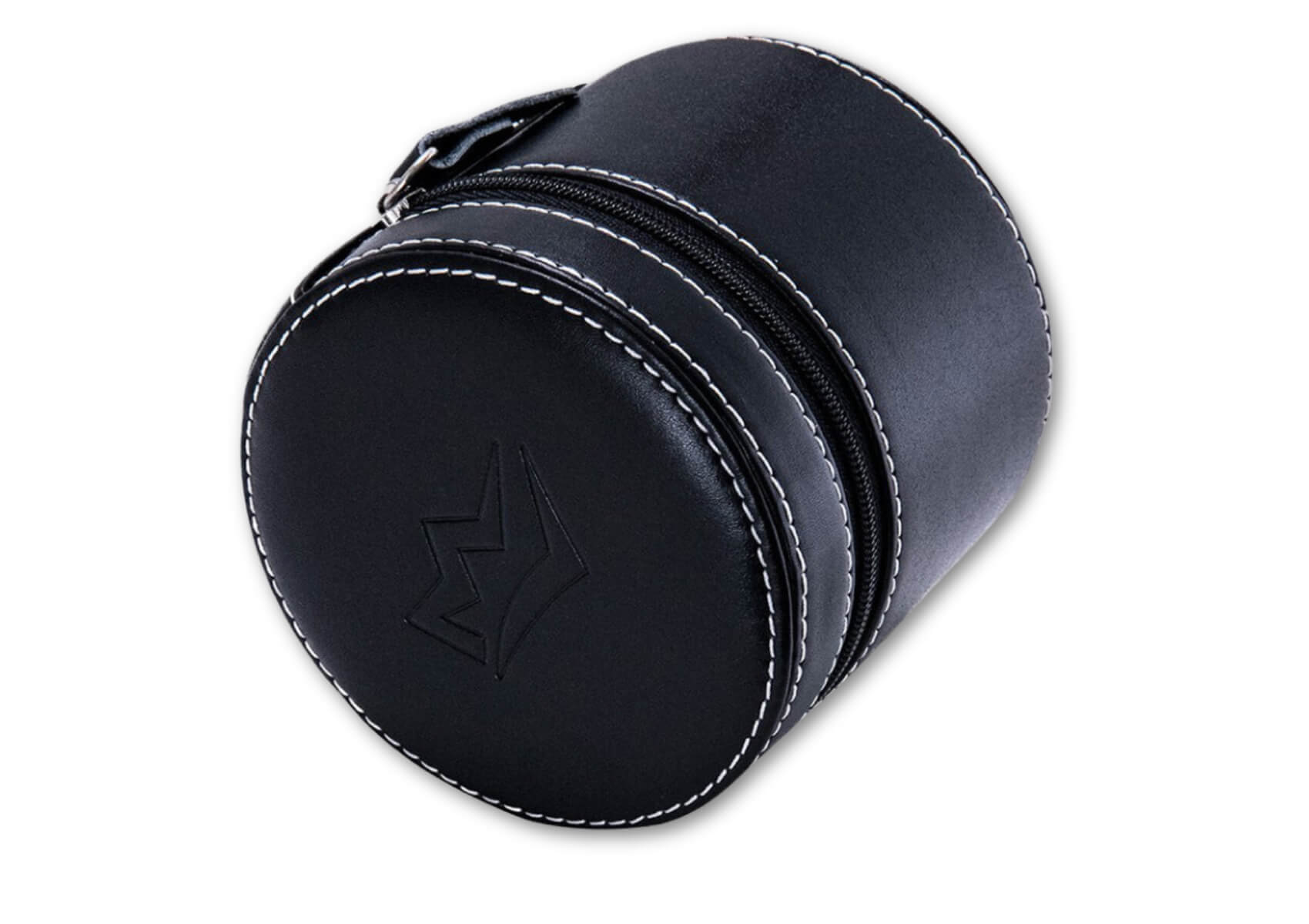 Gift of Timeless Taste
Offering the Solo Prestige as a gift is to celebrate the art of watchmaking and the refinement of leather craftsmanship. It's a personal touch of luxury that underscores the thoughtfulness and esteem you hold for the recipient.
What materials are used in the construction of the travel cases?

Our travel watch cases boast a diverse range of premium materials tailored to each product. Depending on the specific case, you might find exteriors crafted from high-strength carbon fiber, durable aluminum, or luxurious Italian leather, all combined with precision engineering and design to ensure optimum protection and style.
Will my watch fit snugly regardless of its size and design?

Absolutely. Our cases cater to a diverse array of watch sizes. To ensure the perfect fit for your specific timepiece, cross-reference its dimensions with those listed in our product descriptions, or get in touch with our dedicated customer support.
Is there a risk of my watch moving or being shaken inside the case?

Absolutely not. Our cases are engineered with precision-moulded holders to ensure your watch remains firmly in place, eliminating any risk of movement or friction.
Are the cases resistant to external pressures, like during air travel?

Indeed. Our cases are built to withstand the rigors of travel, including changes in air pressure and altitude, ensuring your watch remains safe and secure.
How do I care for and clean my travel watch case?

The exterior can be gently wiped with a damp cloth, while the interior should be cleaned using a soft, dry cloth. For any stubborn marks or for general maintenance advice, feel free to contact our customer service.
Do these cases offer compartments for any additional items or just the watch?

While our cases are primarily designed to secure your watch, some models offer additional compartments for cufflinks, bands, or small jewelry items, ensuring you have everything essential in one place.